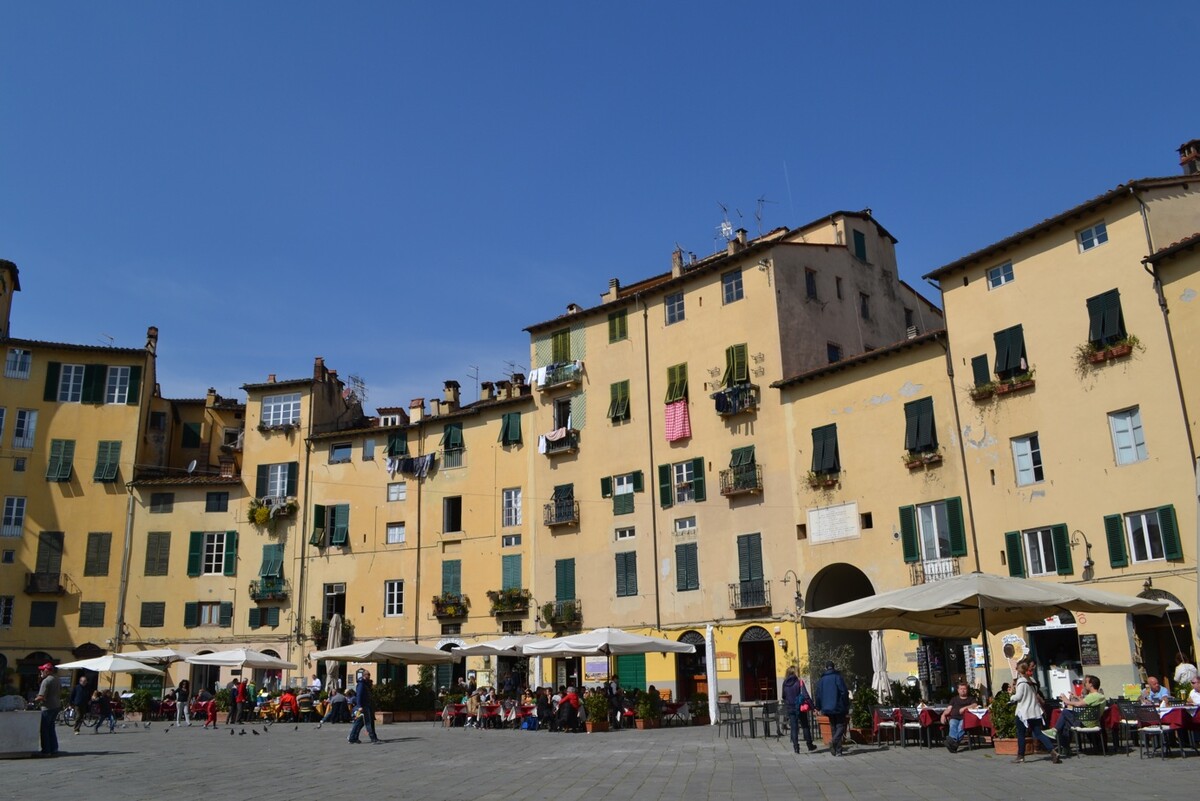 Villa Lucca
DISCOVER LUCCA
1. The Torre Guinigi is one of the most notorious sights of Lucca. It was added to one of the properties of the Guinigis, a family of rich merchants. It rises above the Via Sant'Andrea and oak trees grow on the tower, a symbol of rebirth. Climbing to the top, you will be rewarded by the stunning vista.
2. The thick walls dating back to the 16th century, which used to protect the city, are still in good condition and are now a popular spot for a stroll or a bike ride shaded by old chestnut trees.
3. When it was built, the Roman theatre was an impressive structure with fifty-four arches and the capacity to hold 10000 spectators. Nowadays, it plays a centre role in the town life in the form of an elliptical-shaped plaza where people enjoy meeting.
4. The famous composer Giacomo Puccini was born in Lucca. The Casa di Puccini, his childhood home in Corte San Lorenzo, has now been turned into a museum. Memories include the piano on which he composed Turandot, partitions, costumes and family keepsakes like letters and photos. A bronze statue of the artist can also be found in one of the squares.
5. The luxuriant gardens in town provide an oasis of calm. We recommend the Villa Bottini, the Giardino Botanico and the Palazzo Pfanner. This last one has become a film location for both Italian and international productions.
6. A few more facts: the beautiful San Michele in Foro church was constructed where the Roman forum used to stand. Piazza Napoleone is the creation of Napoleon's sister Elisa. Lucca was also one of the main resting places for the pilgrims on their way to Rome. The Baptistery of Saint John was built in five stages over 1200 years.