Villa apulia
Trulli Piccoli
Flexible arrival day (except July and August)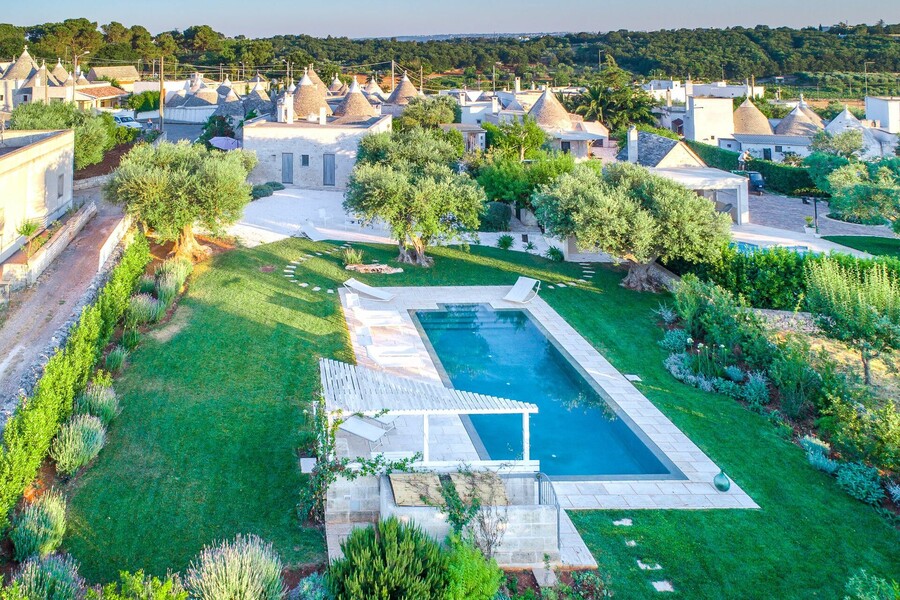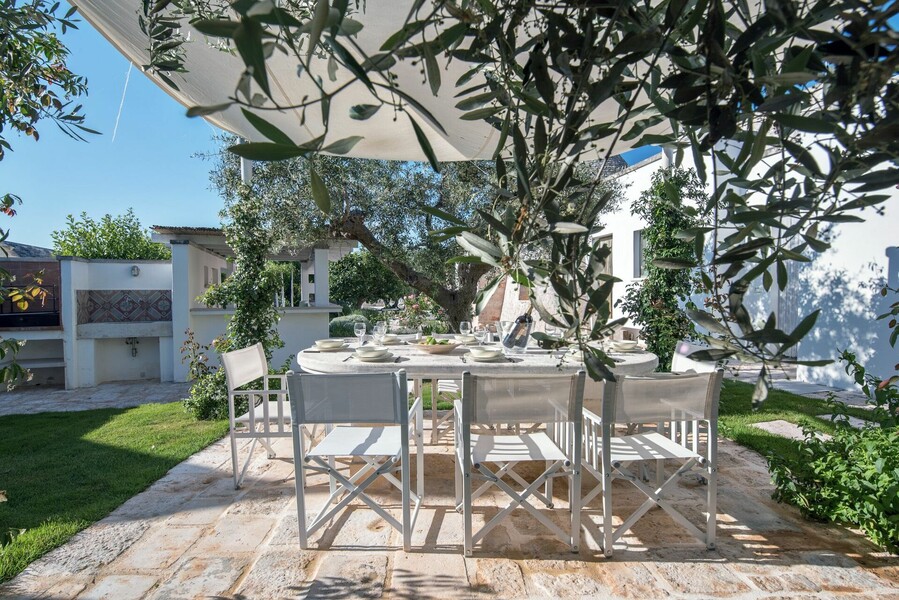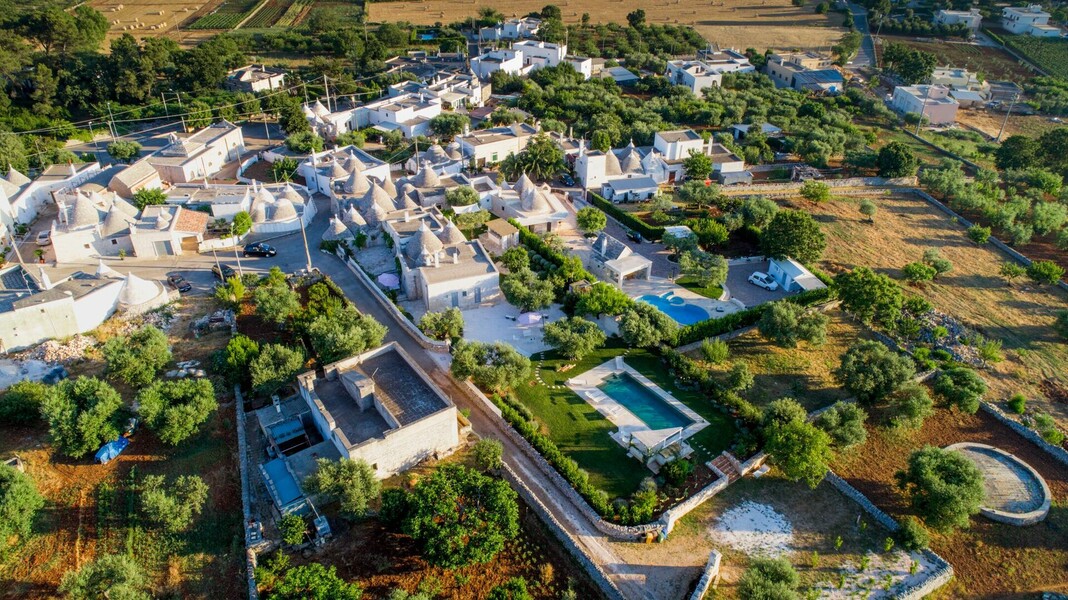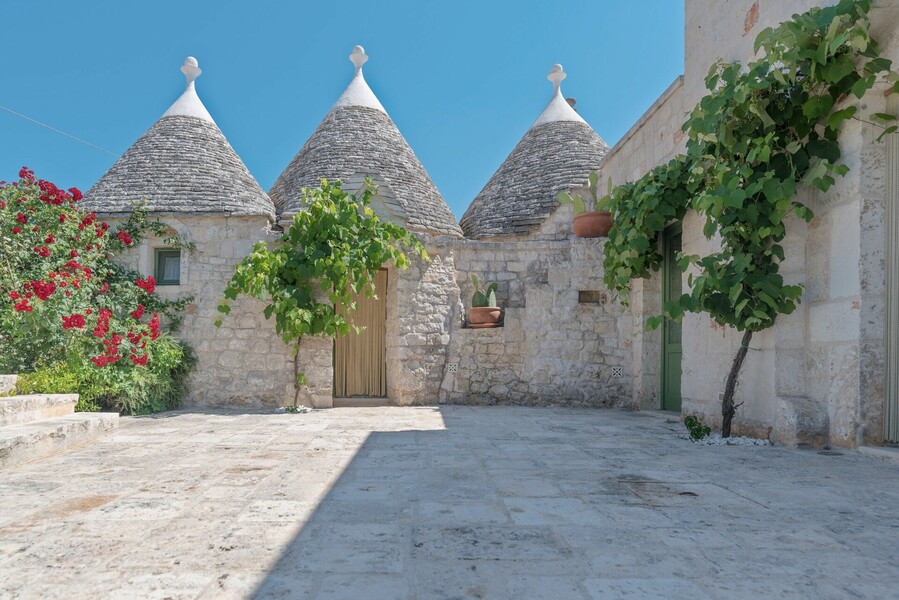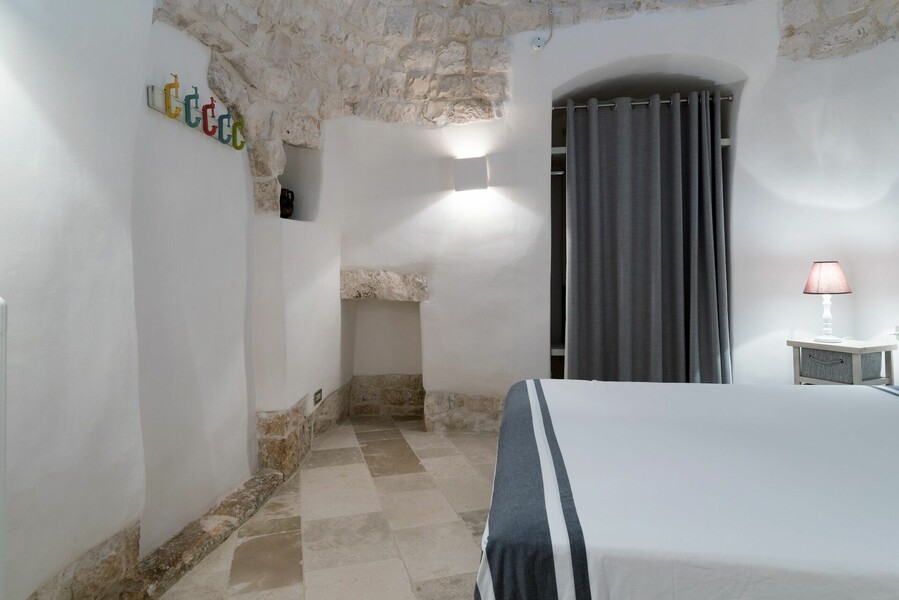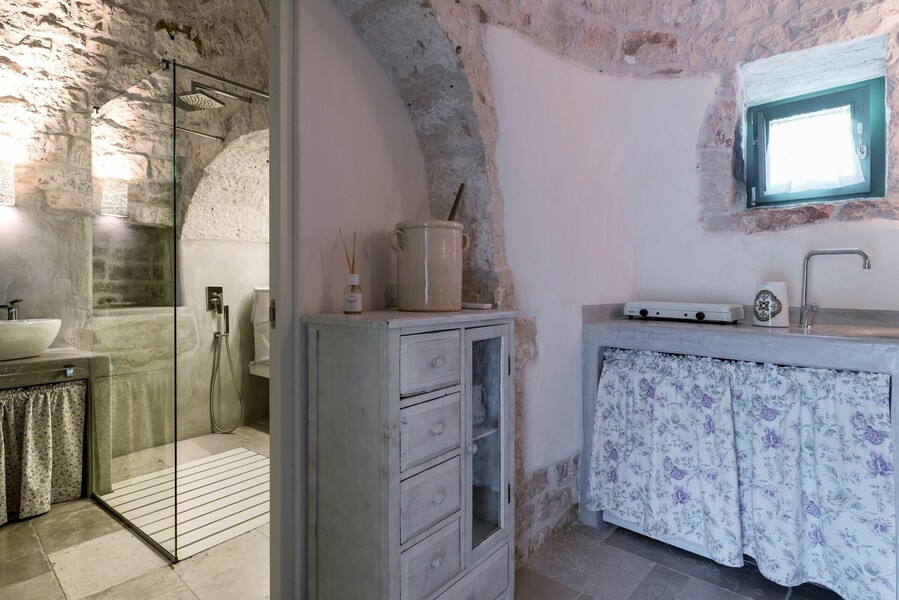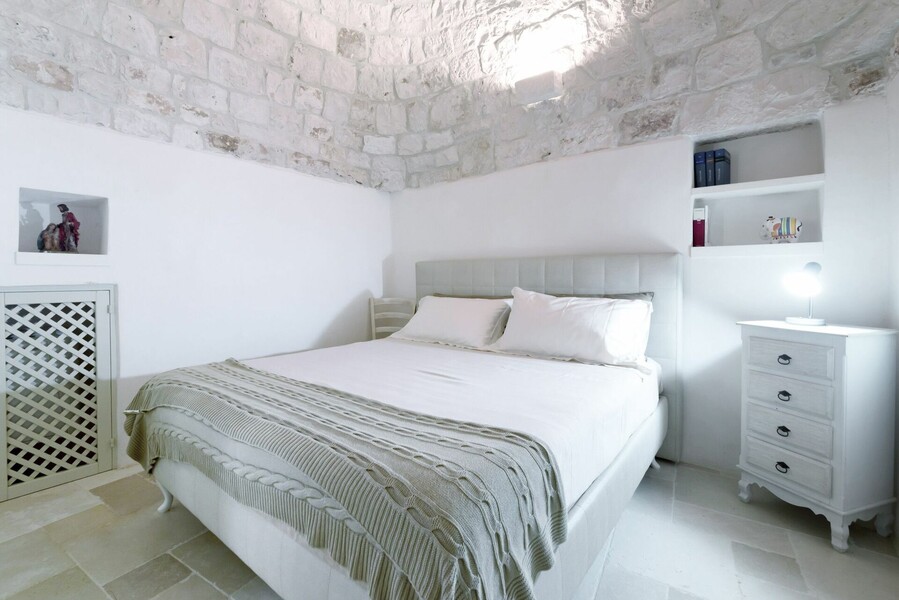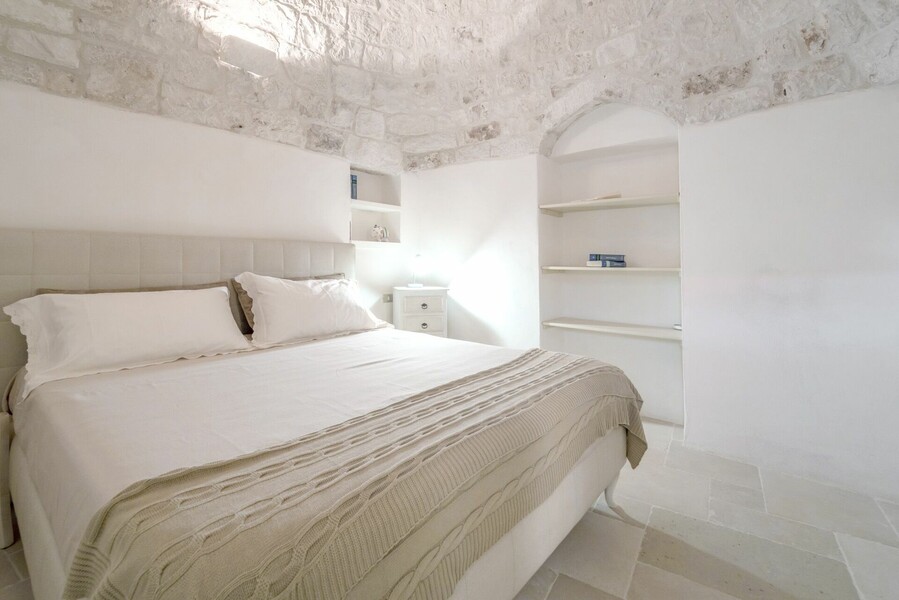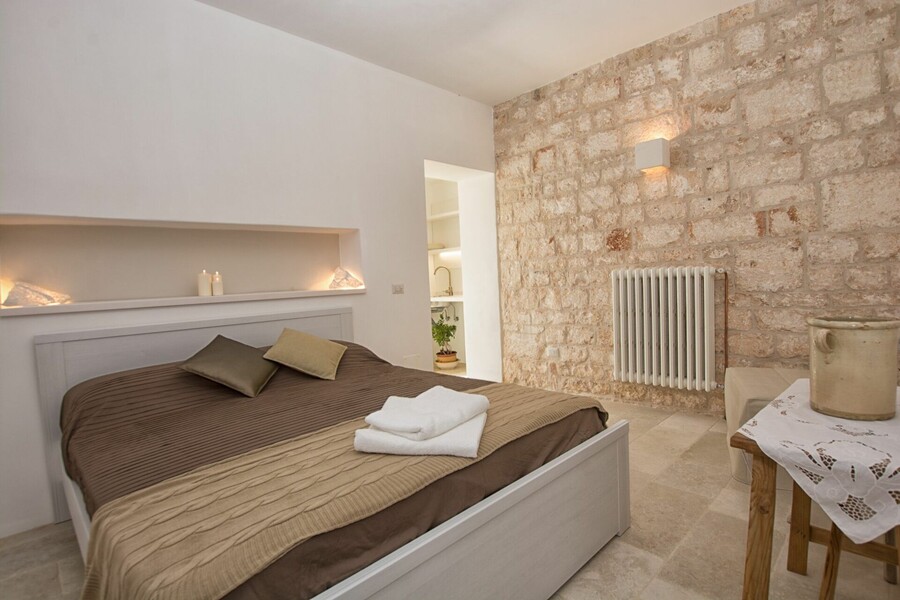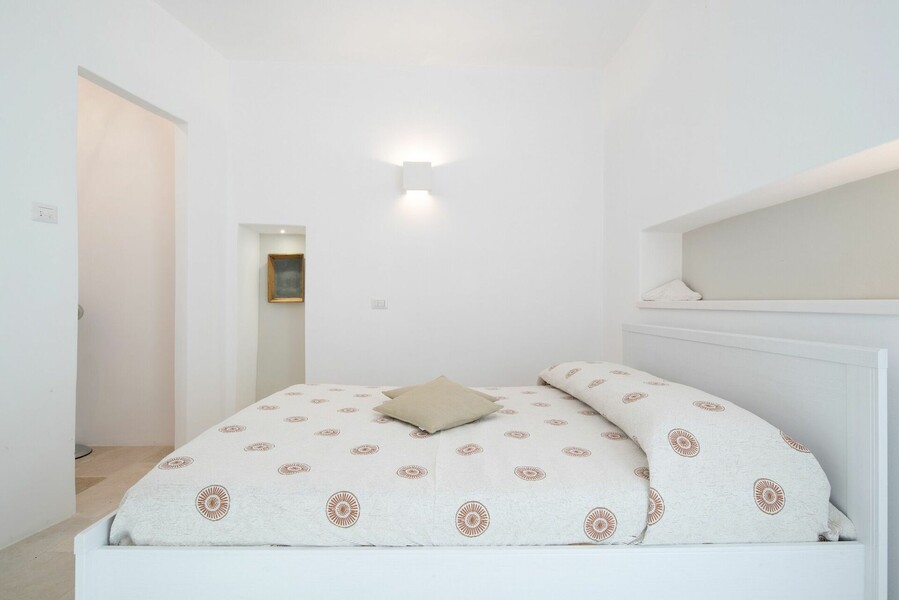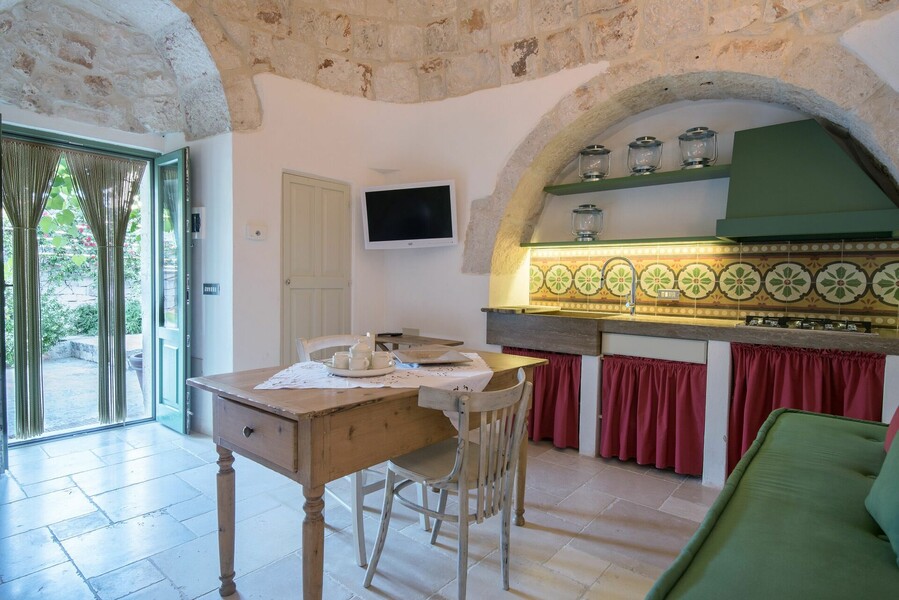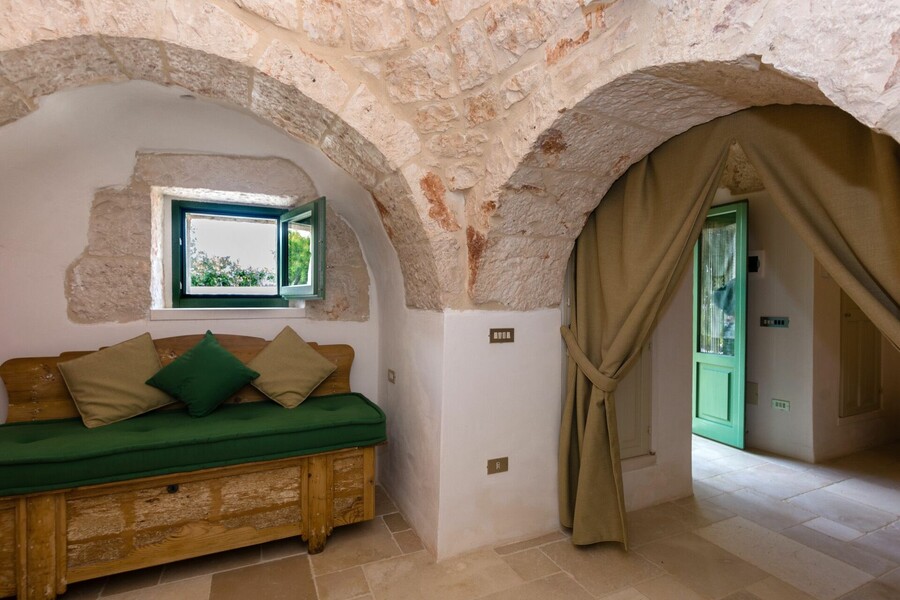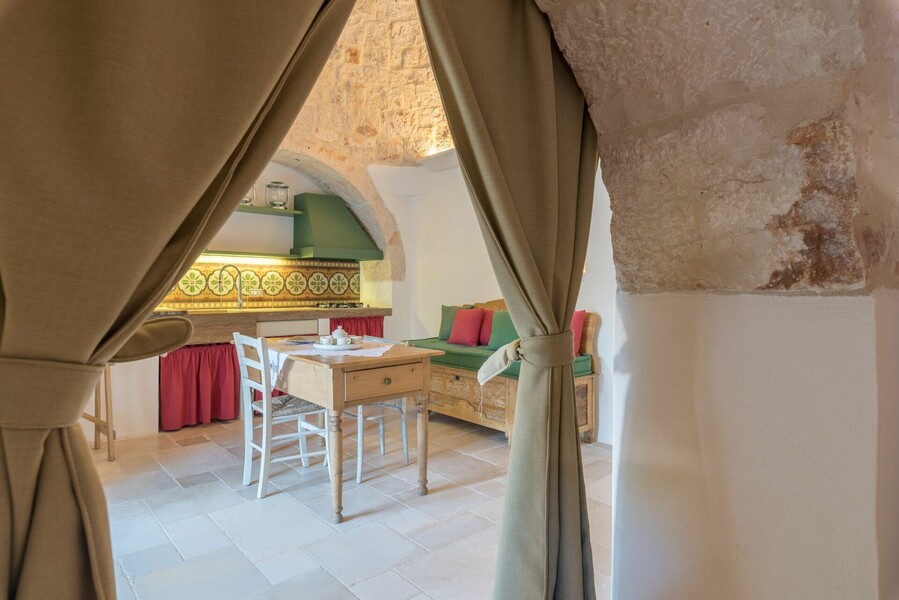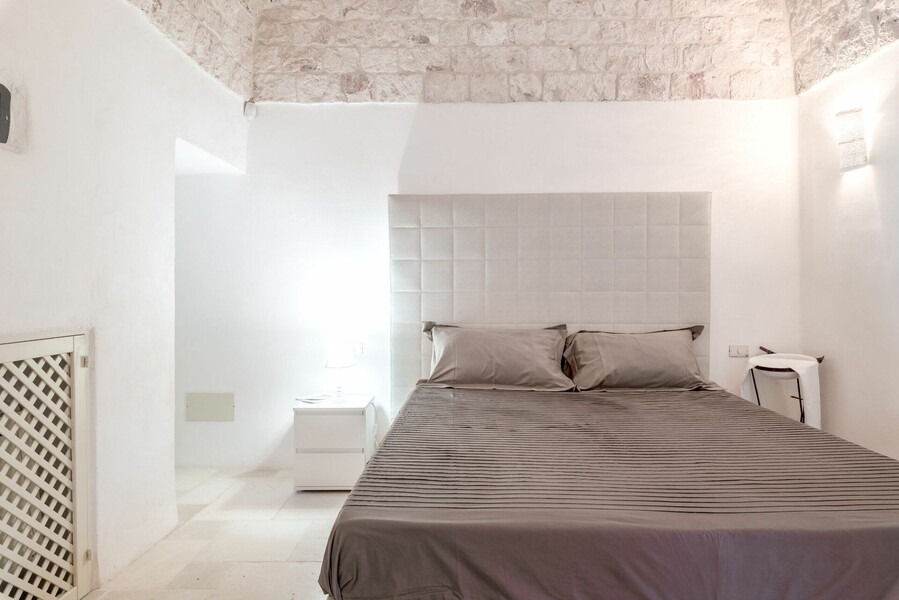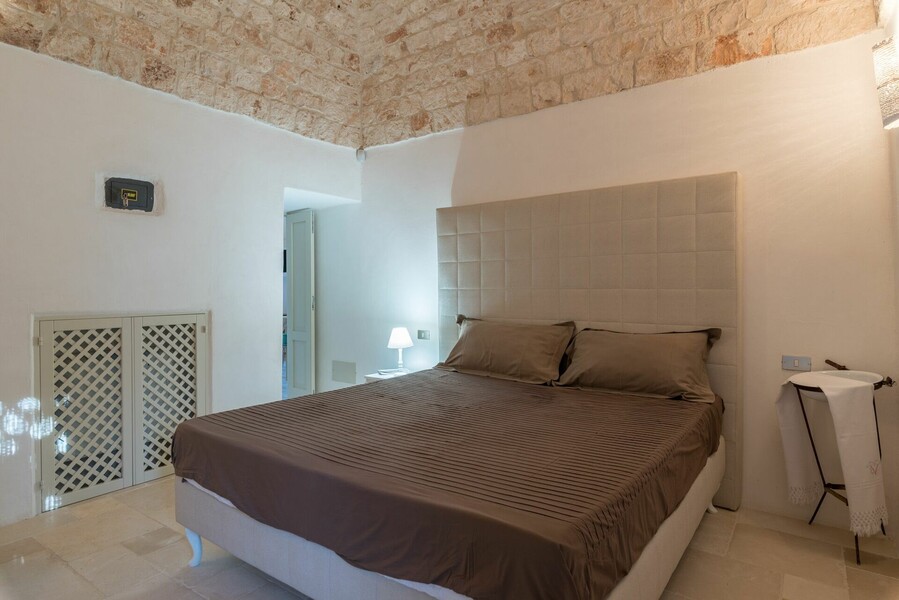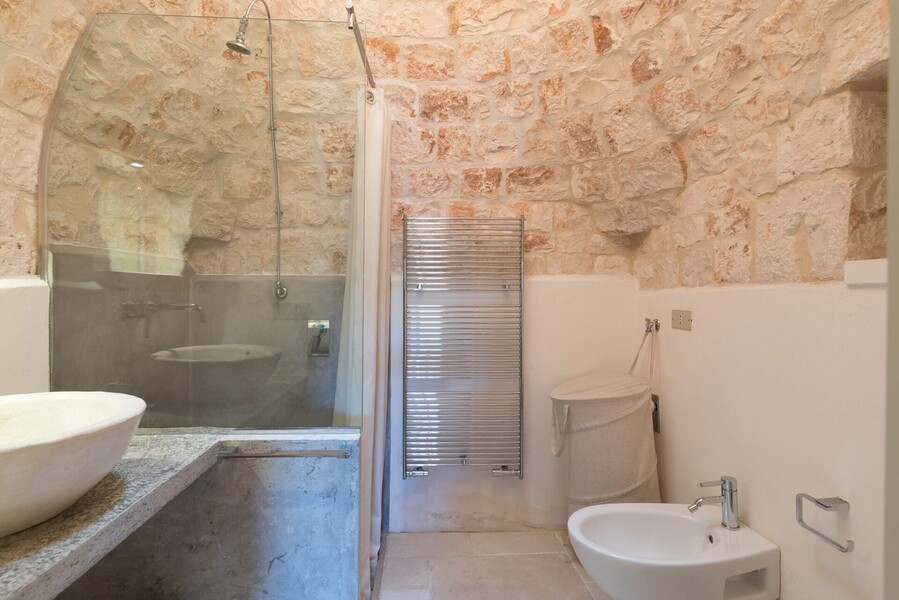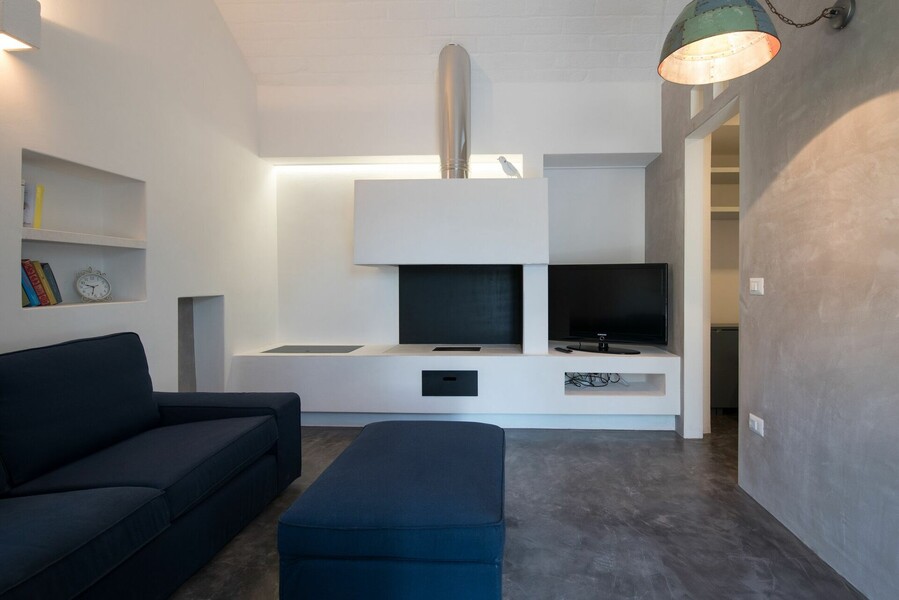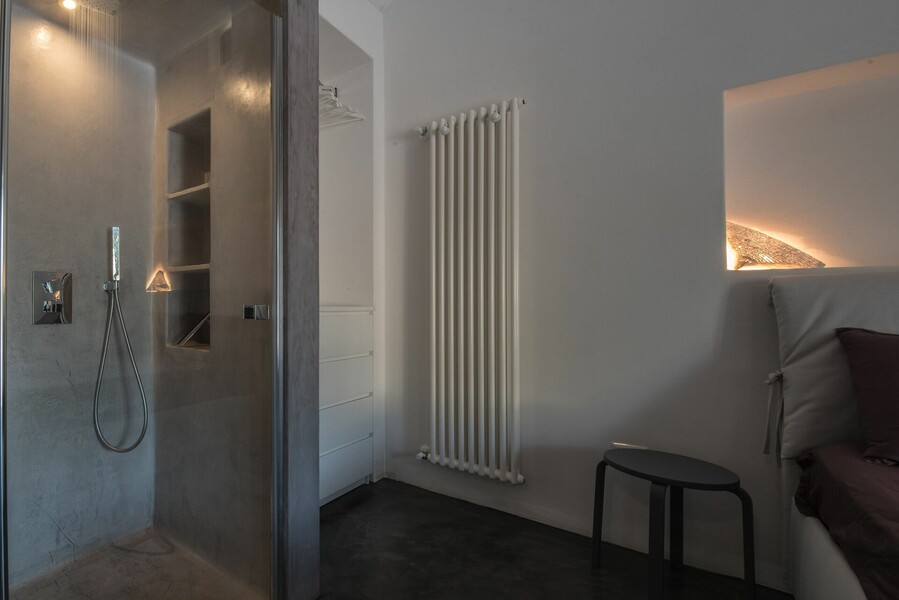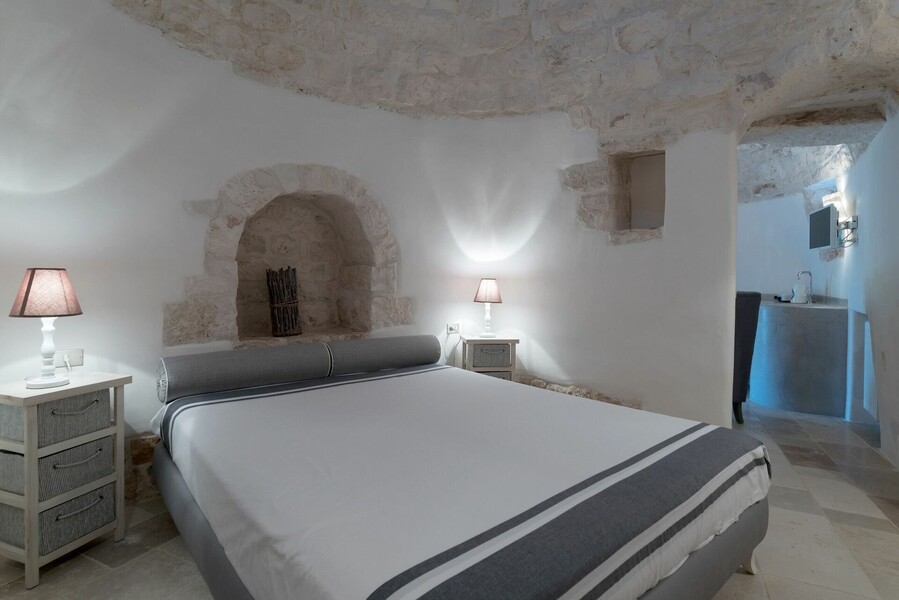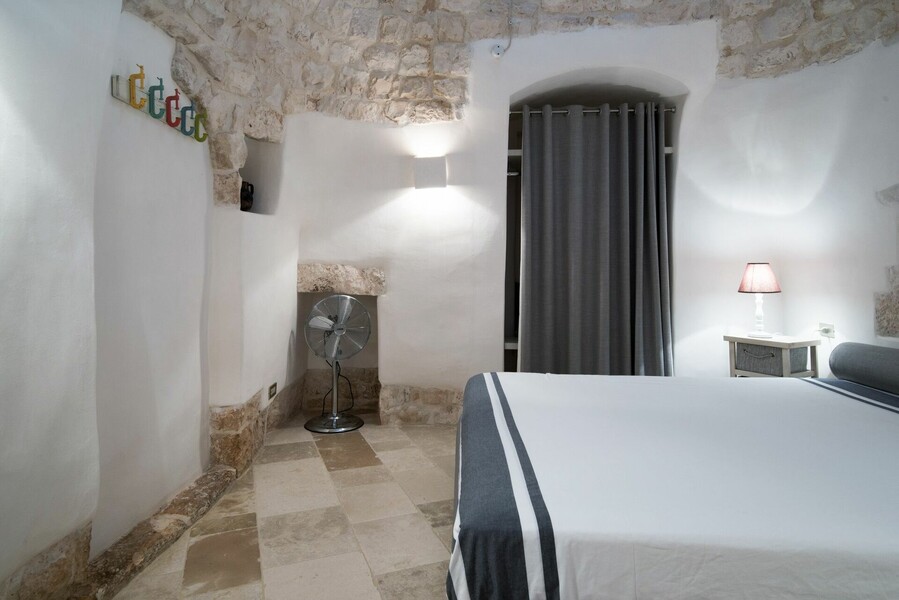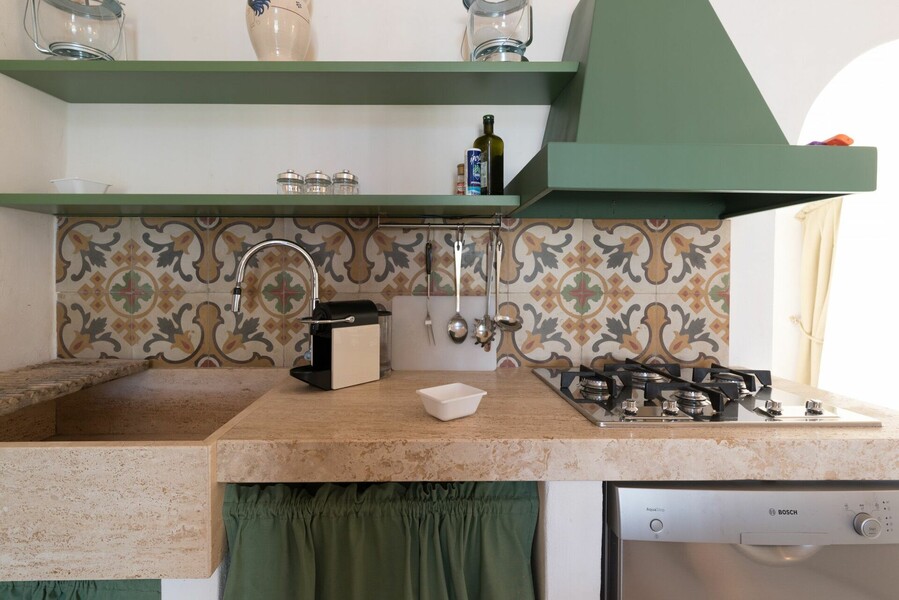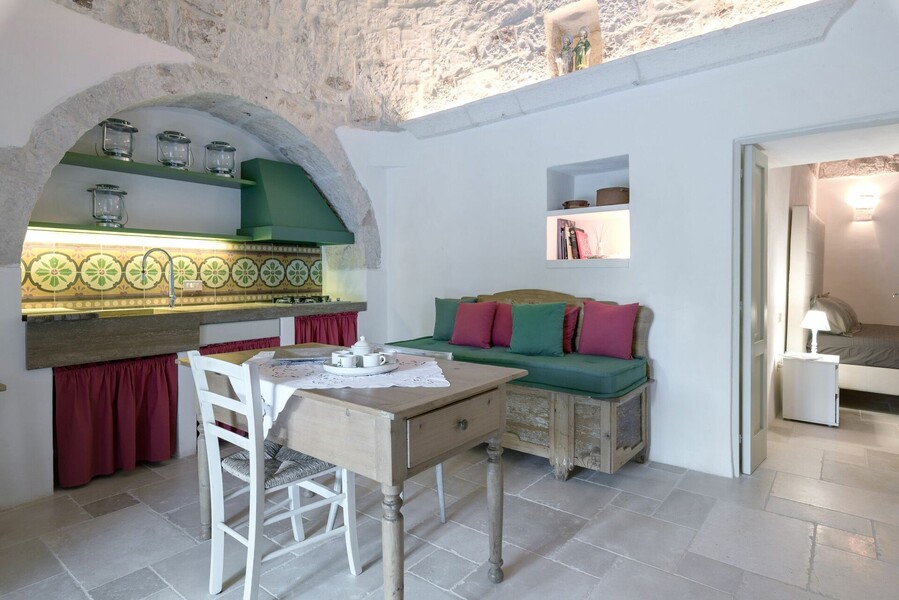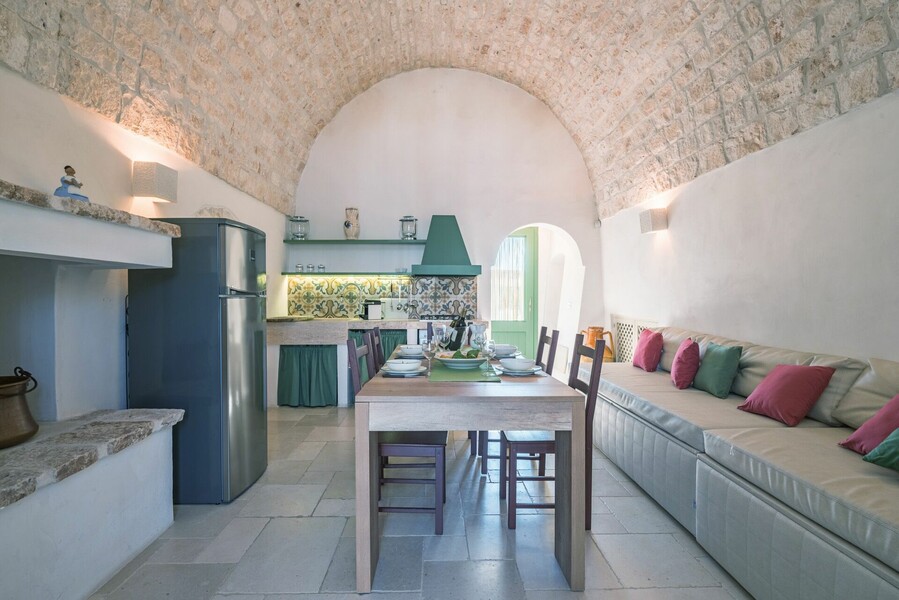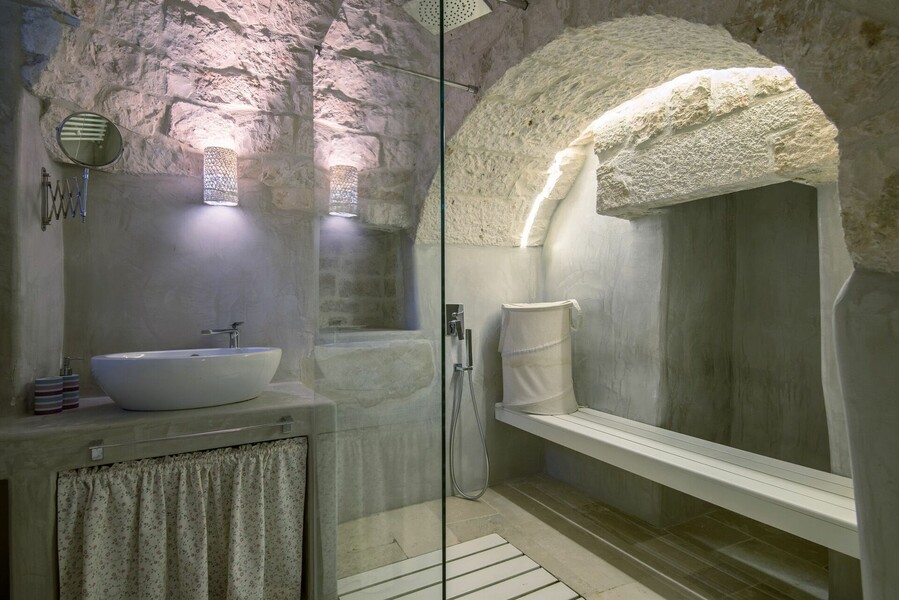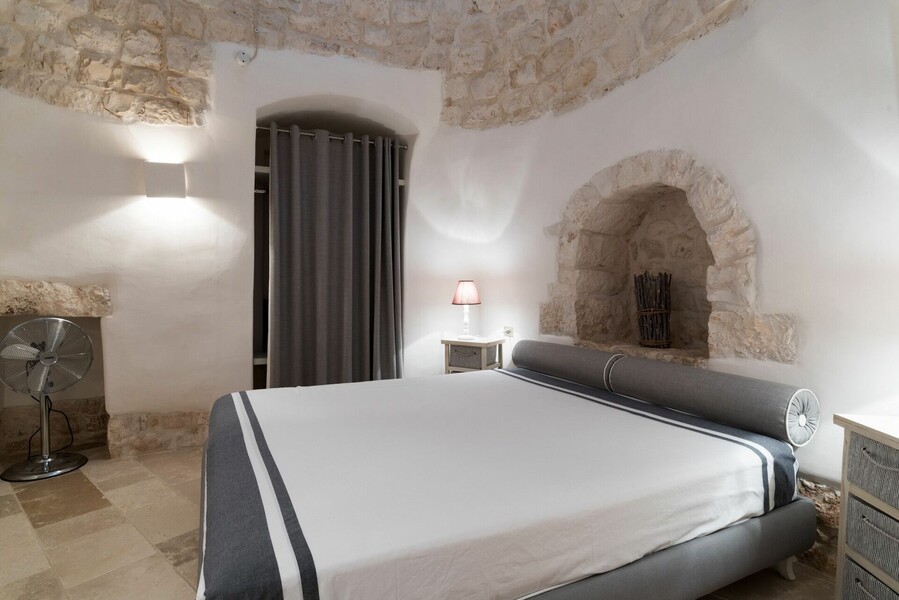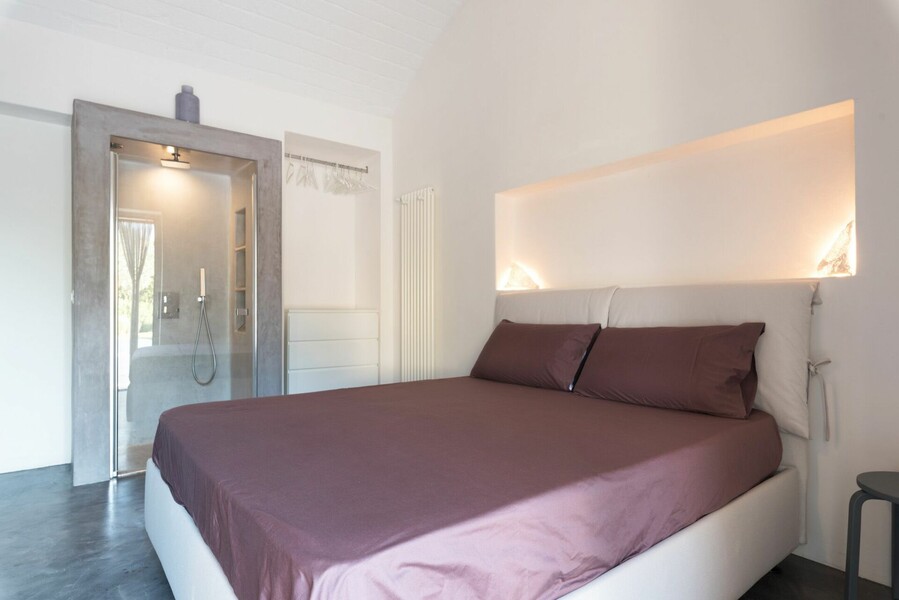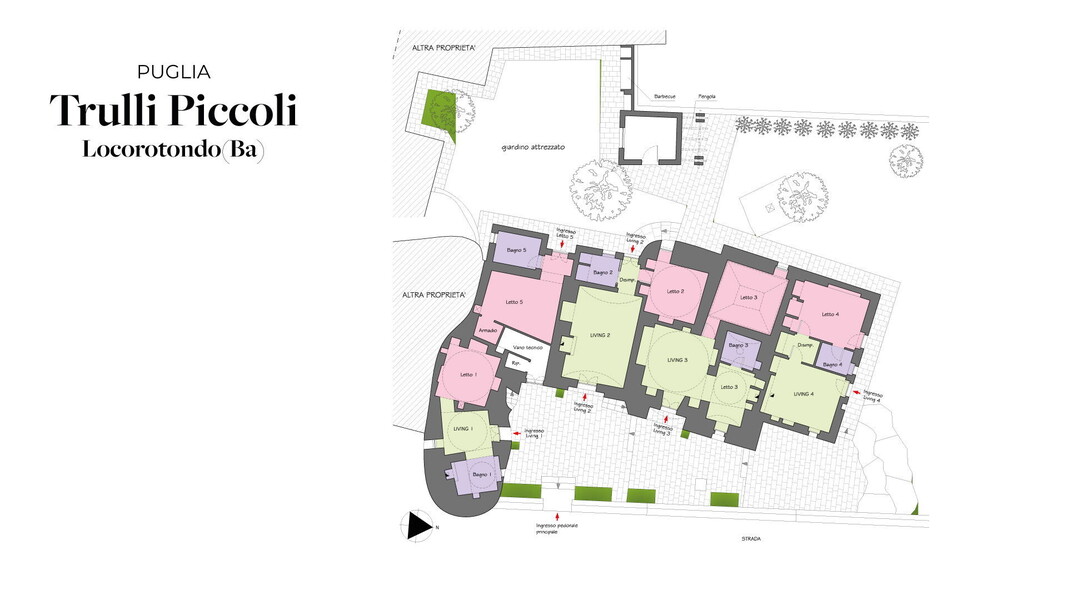 Region:

Apulia

Locality:

Trito

Next to:

Locorotondo (4 km)

Airport:

Brindisi (64 km)

Next shop:

4 km

Distance to beach:

17 km

Distance to sea:

17 km
Persons:

10

Bedrooms:

5

Bathrooms:

5
Detached villa

BBQ

Pool

Dog allowed
---
30.03.2024 - 06.04.2024: 2.233 €
06.04.2024 - 13.04.2024: 2.233 €
13.04.2024 - 20.04.2024: 2.299 €
20.04.2024 - 27.04.2024: 2.583 €
27.04.2024 - 04.05.2024: 2.529 €
04.05.2024 - 11.05.2024: 2.562 €
11.05.2024 - 18.05.2024: 2.562 €
18.05.2024 - 25.05.2024: 2.856 €
25.05.2024 - 01.06.2024: 2.856 €
01.06.2024 - 08.06.2024: 2.976 €
08.06.2024 - 15.06.2024: 3.248 €
15.06.2024 - 22.06.2024: 3.920 €
22.06.2024 - 29.06.2024: 4.025 €
29.06.2024 - 06.07.2024: 4.523 €
06.07.2024 - 13.07.2024: 4.753 €
13.07.2024 - 20.07.2024: 4.753 €
20.07.2024 - 27.07.2024: 5.922 €
27.07.2024 - 03.08.2024: 5.922 €
03.08.2024 - 10.08.2024: 5.922 €
10.08.2024 - 17.08.2024: 6.727 €
17.08.2024 - 24.08.2024: 5.922 €
24.08.2024 - 31.08.2024: 5.922 €
31.08.2024 - 07.09.2024: 4.296 €
07.09.2024 - 14.09.2024: 4.025 €
14.09.2024 - 21.09.2024: 3.584 €
21.09.2024 - 28.09.2024: 3.584 €
28.09.2024 - 05.10.2024: 2.712 €
05.10.2024 - 12.10.2024: 2.583 €
12.10.2024 - 19.10.2024: 2.310 €
19.10.2024 - 26.10.2024: 2.310 €
26.10.2024 - 02.11.2024: 2.233 €
29.03.2025 - 05.04.2025: 2.233 €
05.04.2025 - 12.04.2025: 2.233 €
12.04.2025 - 19.04.2025: 2.299 €
19.04.2025 - 26.04.2025: 2.583 €
26.04.2025 - 03.05.2025: 2.583 €
03.05.2025 - 10.05.2025: 2.695 €
10.05.2025 - 17.05.2025: 2.695 €
17.05.2025 - 24.05.2025: 3.003 €
24.05.2025 - 31.05.2025: 3.003 €
31.05.2025 - 07.06.2025: 3.135 €
07.06.2025 - 14.06.2025: 3.421 €
14.06.2025 - 21.06.2025: 4.125 €
21.06.2025 - 28.06.2025: 4.235 €
28.06.2025 - 05.07.2025: 4.763 €
05.07.2025 - 12.07.2025: 5.005 €
12.07.2025 - 19.07.2025: 5.005 €
19.07.2025 - 26.07.2025: 6.237 €
26.07.2025 - 02.08.2025: 6.237 €
02.08.2025 - 09.08.2025: 6.237 €
09.08.2025 - 16.08.2025: 7.084 €
16.08.2025 - 23.08.2025: 6.237 €
23.08.2025 - 30.08.2025: 6.237 €
30.08.2025 - 06.09.2025: 4.521 €
06.09.2025 - 13.09.2025: 4.235 €
13.09.2025 - 20.09.2025: 3.773 €
20.09.2025 - 27.09.2025: 3.773 €
27.09.2025 - 04.10.2025: 2.772 €
04.10.2025 - 11.10.2025: 2.583 €
11.10.2025 - 18.10.2025: 2.310 €
18.10.2025 - 25.10.2025: 2.310 €
25.10.2025 - 01.11.2025: 2.233 €
---
Trulli Piccoli, is a property consisting of several trulli with a beautiful garden with a fantastic swimming pool.
The property represents the perfect combination of the originality of traditional style and the comfort of modern style. The villa is located in the quiet and characteristic Trito neighborhood (a trulli area just a few kilometers from Locorotondo), which allows guests to touch the beauties of Apulian architecture and live a truly unique experience! Only in this part of Italy (and the world!) does one have the opportunity to live in a trullo.
The small Trulli village is located just a few kilometers from the villages of Locorotondo and Ostuni and offers bars, restaurants and a pharmacy within walking distance.
The magnificent swimming pool is newly built and measures 12 x 5 m.
Equipment:
Trulli Piccoli has a large open plan living room and kitchen with magnificent renovated ceilings with original and typical Chianche style, the same type used 500 years ago when these typical houses were built.
The magnificent living room can accommodate 8/10 people and is open plan. There is a kitchenette with a stone sink and a stove with 4 gas burners, a microwave and a refrigerator.
To the right is a living room with a stone fireplace and seating under the window for 4 guests. A set of double doors leads into a bathroom with a round stone sink, shower, bidet and toilet. The style of this bathroom is very traditional, there is a mix of "old style" and modern taste.
On the same level you enter one of the conical bedrooms through a large bedroom with French windows. The patio doors from the bedroom lead out to the garden where there is a large stone table and a covered kitchenette with a large barbecue.
In the other characteristic trullo with outside access there is seating for two people, a small kitchenette with two-burner gas stove, hob, kettle and fridge. To the left is a fantastic bathroom with sink, bidet and walk-in shower, large enough for two people, shower seating and lighting under the stone arch provide welcome relaxation. On the same level there is the double bedroom with bedside tables, chest of drawers and a bathroom with shower, sink, bidet and toilet.
The third trullo has a barrel ceiling, a cream sofa with 8 seats, table and chairs for 4/6 people. Fireplace, microwave, stove and gas hob, stone sink, extractor hood. Kitchen shelf and refrigerator. On the left there is a bathroom with a shower and bidet. Just a stone's throw away there is a double bedroom with an open space with shelves for clothes. The beautiful rounded ceilings throughout the building are characteristic.
In another trullo we go for a modern look, with an optional fireplace, table and chairs for 4 people. Small kitchen on the right with small freezer, stove, marble sink, 2 burner oven - portable. Then there is the double bedroom, a very bright bathroom with shower with glass doors, sink, bidet. This room offers views of the garden and pool.
The next room has a French door through which you can access the garden. There is a sink and a coffee maker; There is also a double bedroom furnished with high quality furniture selected by the owner to emphasize local craftsmanship. There is a private bathroom with a shower. Although it is not possible to enter each room from the inside, this offers guests more privacy during their stay.
Additional information:
Damage deposit: 1.000 Euro
Pets: Final cleaning 150 Euro
---
» Please click here in order to see the General Booking Conditions.
Availability
2024
Jan
Feb
Mar
Apr
May
Jun
Jul
Aug
Sep
Oct
Nov
Dec
2025
Jan
Feb
Mar
Apr
May
Jun
Jul
Aug
Sep