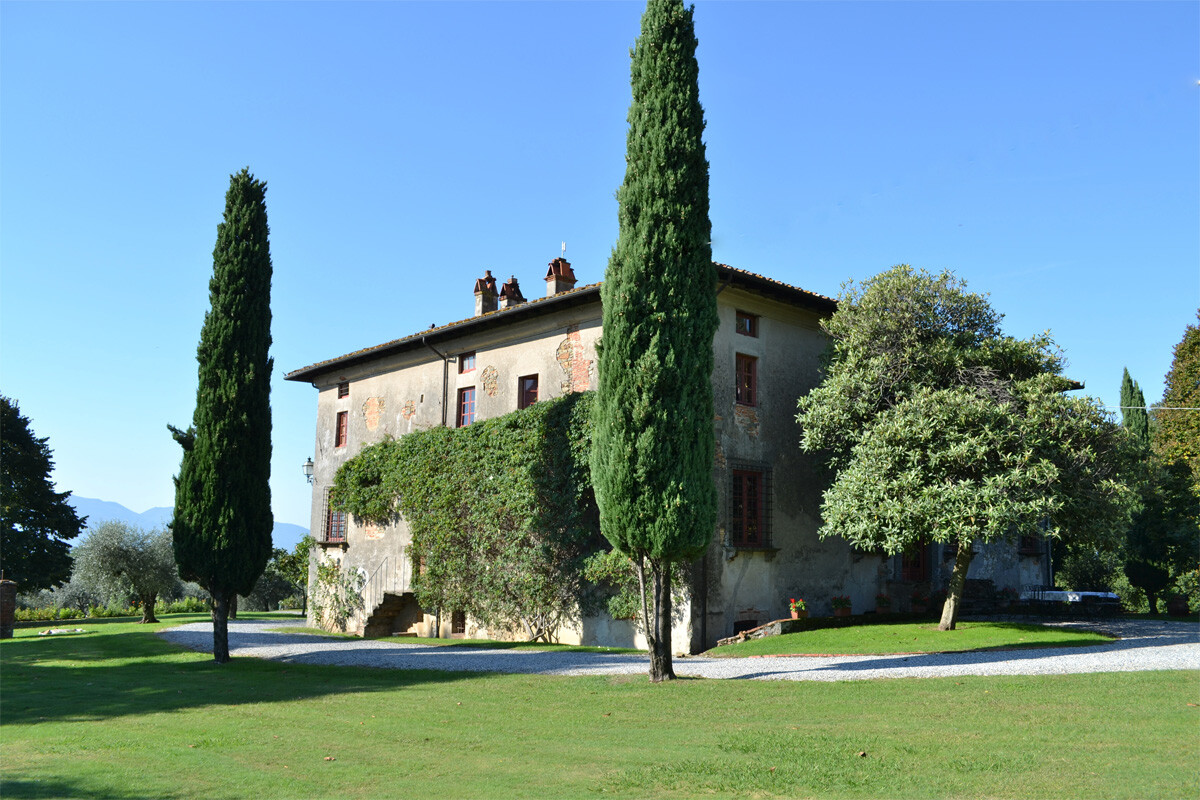 Rent a Holiday villa in Tuscany
Tuscany consists of the 10 provinces of Arezzo, Florence, Grosseto, Livorno, Lucca, Massa-Carrara, Pisa, Pistoia, Prato and Siena. Kilometres of sandy beaches, green roling hills, vineyards, olive, pine and lemon trees and cult cities. The region has multiple facets and offers beach holidays, city trips or relaxation in secluded towns, away from the touristic and Italian hustle and bustle. For those who travel in groups or larger families, or simply want to preserve their privacy on holiday, renting a holiday villa is the best choice. We are specialized in holiday homes, holiday villas and country houses in Tuscany and the whole of Italy. With their stonewalls, they radiate the typical charm of the region and at the same time offer all possible amenities. A large pool invites you to relax or cool off. In the perfectly manicured garden, you can enjoy the sunset and one of the local wines. A barbecue, air conditioning and other amenities are also part of the options. The holiday villas in Tuscany have a capacity of 4 to 34 people and therefore offer enough space for families or travel groups.
Holiday villa in Tuscany by the sea
Our holiday villas by the sea have the beach within walking distance or at a maximum of 2 kilometres. The sunrise and sunset over the sea can be observed from any of these properties. The holiday villas in Tuscany by the sea are located in the Maremma countryside and close to Grosseto. The area is known for good wines, secluded sandy beaches and provides the perfect retreat. Since the countryside is protected, no large hotel complexes can be built, which is why a large part of nature has remained untouched.
The island of Elba is even more idyllic and we offer holiday villas there too. The largely untspoiledd countryside offers small beaches and beautiful bays. Should you fancy sporting activities, tennis courts and a golf course can also be found nearby.
Holiday villa in the green hills of Tuscany
Tuscany also offers families and holidaymakers the opportunity to withdraw and enjoy their holidays in absolute privacy. Away from mass tourism, this is guaranteed by holiday villas with their own gardens in the hills of Tuscany or vineyards. From there you can go on hiking and cycling tours, relax in the private pool or go on an excursion by car to the surrounding towns.
Holiday villa in Tuscany close to a town
7 of the 54 Unesco World Heritage Sites are located in Tuscany. These include Pisa, Florence and Siena... Since these cities are a magnet for tourism, our holiday villas are situated a little outside, for example 15 kilometres away from Florence. The city is still easily accessible by car but the holiday home or holiday villa is detached and you therefore have the guarantee of a quiet haven. Perfect to relax on the veranda, in the well-kept garden or in your own pool after an exciting city trip.
Holiday home or luxury holiday villa in Tuscany
Our holiday villas are all very well equipped but should you want to make your holiday a little more exclusive, a holiday villa in Tuscany is a good choice. The villas delight with their beautiful country house style and, at the same time, offer modern luxury. Large gardens with a choice of seating, heated swimming pools, poolrooms and other amenities will enhance your holiday amongst cypresses and olive groves. Domestic help is also available in many villas, so you are fully cared for and have almost nothing to worry about.