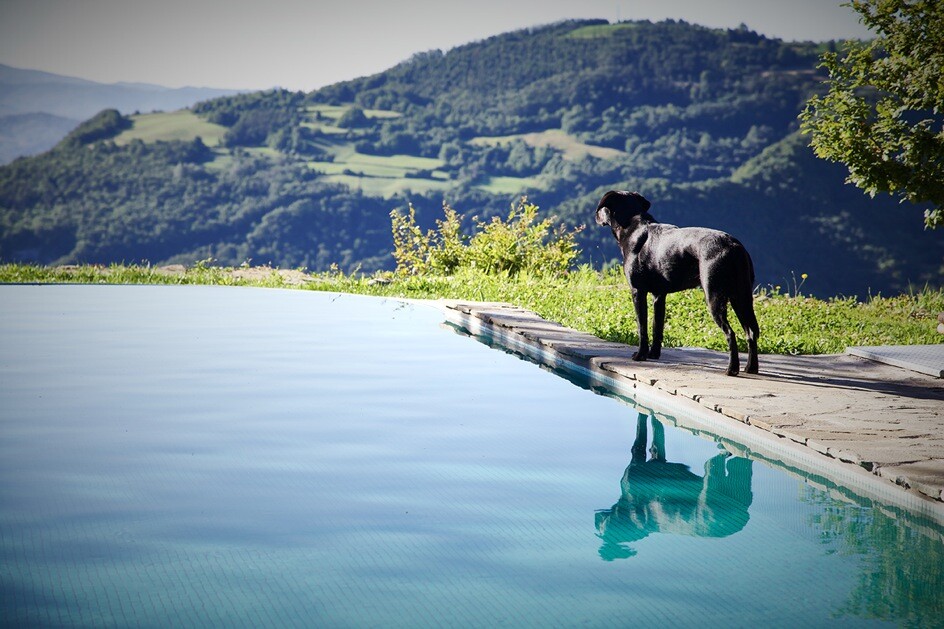 Dog-friendly holidays in Italy
Dog is man's best friend – as is generally known. So, many people do not want to miss their beloved pet while on vacation. However, it is often difficult to take the loyal companions with you when travelling to far-away countries, especially on long flights. Holidays in Italy are ideal for all those who would like to spend their holidays with their dog. Travelling to Italy with a dog is simple, especially when travelling from mainland Europe. Furthermore, the extensive and often untouched nature will delight not only you but also your trusted dog. Together, you can enjoy the Mediterranean flair and go for beautiful walks through the region.
Holiday homes with dogs in Italy
Holiday homes are the perfect way to experience a relaxing Italy vacation with a focus on privacy. All our holiday homes are detached, offering a garden for you and your dog. That way, the dog has plenty of space to walk and run around, even if you spend the time relaxing at the pool.
In our holiday homes, you will want for nothing: The amenities usually include a pool, air conditioning, internet and a cosy terrace with barbecue. Simply browse through our selection of dog-friendly holiday homes to find which facilities and amenities are included. If you put emphasis on luxury during your vacation, our holiday villas are ideal for you. You will find a large selection of luxury holiday villas where dogs are allowed.
Beach holidays with your dog
Is your dog a real water lover like you? In that case, our holiday homes close to the sea are just the right thing for you! We have holiday homes in Sicily with dogs and holiday homes in Sardinia with dogs as well as in other Italian coastal regions. Enjoy your pet-friendly holidays in Italy with your dog! Below, you can browse through our
selection of dog-friendly holiday homes in Italy. Apply further filters to find just the right place for your stay. The option "dog allowed" is already preselected.