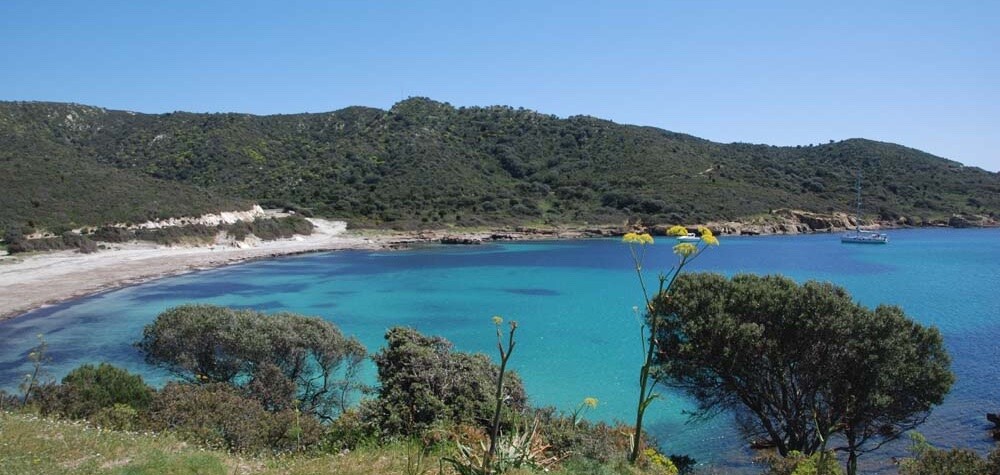 Sardinia Villa Rental
When renting a villa in Sardinia, you can choose between a modern villa and a luxury villa to best fit your needs. And if you like to explore the island, there are also many tours available that you can book! For those who prefer to spend most of their time in the comfort of their villa rental, a luxury holiday home is perfect for you. You will have all the amenities you would expect from a villa, and it can comfortably fit large groups of people.
You may choose to visit Costa Smeralda, which is the most exclusive touristic area in Sardinia! Or, if you are looking for more rustic experiences, rent a modern villa on Sardinia instead. In addition, there are many tours available where you can go biking, hiking, or see historical monuments. You can also choose to explore the wonderful surrounding areas of your luxurious Sardinia villa rental. You will have easy access to many charming cities and other popular tourist attractions.
Imagine waking up in a villa on the Mediterranean Sea. You are surrounded by fragrant flowers, fragrant herbs, and fragrant trees. Your day is spent exploring the island's ancient caves, tasting local wines at family-owned vineyards, hiking around mountain villages with views of rich green valleys below you. This is Sardinia - an Italian island that offers culture, history, and natural beauty in one perfect package. The best way to experience all this for yourself is renting a private villa on the coast!
History speaks of itself. Sardinian people are beautiful, passionate, and generous. They carry with them a culture rich in ancient myths and traditions of a once-thriving civilization. It is one of the most important prehistoric cultures in Europe. Its originality is evident today from its religion, art, monuments, language, and lifestyle. In Sardinia, you will find many nuraghi, the fascinating pre-Nuragic stone monuments, and forts.
Villa Rental Sardinia with Private Pool
Our villas in Sardinia come with a private pool and amazing views of the sea. In addition, you will be surrounded by a well-manicured garden and all the luxuries you could want, like air conditioning, Wi-Fi, and parking spaces. With up to 16 bedrooms, you can book your villa with a private pool and garden for up to 40 people. The perfectly designed kitchen has all the necessary equipment and utensils, so you can cook like a pro - whether you're planning on cooking up some delicious Italian dishes or whipping up some tasty barbecue! The luxury villas in Sardinia come with private gardens, perfect for relaxing with a glass of local wine or an afternoon siesta in a hammock.
There is no better way to experience everything Sardinia has to offer than by renting your private villa!
Sardinia Villa Rental near the city
If you would like to spend a holiday in Sardinia close to the city, a holiday home near the capital Cagliari is a good choice. With your historical The city center is also worth a day trip. The Roman amphitheater attracts dozens of tourists every year and makes the city look colorful and exciting. The amphitheater was used in the Roman Empire for gladiator fights but also for theater performances. With its narrow streets, Cagliari also fascinates the locals. This leads to the Cathedral of Santa Maria di Castello, which can be visited. Also worth seeing is the Nostra Signora di Bonaria basilica. If you want to experience something special in culinary terms, you should go to one of the city's fish markets. There the freshly caught fish is prepared on site and served with other Sardinian specialties. After a trip to the lively city, you can relax in your holiday home in Sardinia. We make sure that the holiday homes are centrally located and still a bit outside of the cities. So you can relax in private and let the evening end in your own spacious garden or by the pool.
Sardinia Villa Rental on the coast
The turquoise blue water and the wonderful white sandy beaches make Sardinia a true paradise for beach vacationers. That is why all of our holiday villas are located on the coast and are a very short distance from the beach. By renting one of our seaside holiday villas, we guarantee you a perfect stay on this beautiful island.
Villa mieten in Sardinien mit eigenem Pool
Unsere Villen auf Sardinien verfügen über einen privaten Pool und einen fantastischen Blick auf das Meer. Darüber hinaus sind Sie umgeben von einem gepflegten Garten und haben Zugang zu allen Annehmlichkeiten, die Sie sich wünschen, wie Klimaanlage, Wi-Fi und Parkmöglichkeiten. Mit bis zu 16 Schlafzimmern können Sie Ihre Villa mit privatem Pool und Garten für bis zu 40
Personen buchen. Die perfekt ausgestattete Küche verfügt über alle notwendigen Geräte und Utensilien, sodass Sie damit wie ein Profi kochen können - egal, ob Sie köstliche italienische Gerichte oder ein leckeres Barbecue zuzubereiten! Die Luxusvillen auf Sardinien verfügen über private Gärten, perfekt zum Entspannen bei einem Glas Wein aus der Region oder einer Siesta in der Hängematte. Es gibt keinen besseren Weg, um alles zu erleben, was Sardinien zu bieten hat, als mit Ihrer privaten Villa!
Sardinia Villa mieten nahe dem Zentrum
Wenn Sie einen Urlaub auf Sardinien in der Nähe der Stadt verbringen möchten, ist ein Ferienhaus bei der Hauptstadt Cagliari eine gute Wahl. Mit ihrem historischen Stadtzentrum ist sie auch einen Tagesausflug wert. Das römische Amphitheater lockt jedes Jahr Dutzende von Touristen an und lässt die Stadt bunt und aufregend erscheinen. Das Amphitheater wurde
im römischen Reich für Gladiatorenkämpfe, aber auch für Theateraufführungen genutzt. Mit seinen engen Gassen, fasziniert Cagliari auch die Einheimischen. Die Gassen führen zur Kathedrale Santa Maria di Castello, die besichtigt werden kann. Ebenfalls s ehenswert ist die Basilika Nostra Signora di Bonaria. Wenn Sie kulinarisch etwas Besonderes erleben möchten, sollten Sie einen der Fischmärkte der Stadt besuchen. Dort wird der fangfrische Fisch vor Ort zubereitet und mit anderen sardischen Spezialitäten serviert. Nach einem Ausflug in die lebendige Stadt können Sie sich in Ihrem Ferienhaus auf Sardinien entspannen. Wir achten darauf, dass die Ferienhäuser zentral und trotzdem etwas außerhalb der Städte gelegen sind. So können Sie in Ruhe entspannen und den Abend in Ihrem eigenen, großen Garten oder am Pool ausklingen lassen.
Sardinien Villa mieten an der Küste
Das türkisblaue Wasser und die wunderschönen, weißen Sandstrände machen Sardinien zu einem wahren Paradies für Strandurlauber. Deshalb liegen alle unsere Ferienhäuser direkt an der Küste und sind nur wenige Minuten vom Strand entfernt. Wenn Sie eine unserer Ferienvillen am Meer mieten, garantieren wir Ihnen einen perfekten Aufenthalt auf dieser schönen Insel.