Villa apulia
Il Frantoio
Flexible arrival day (except July and August)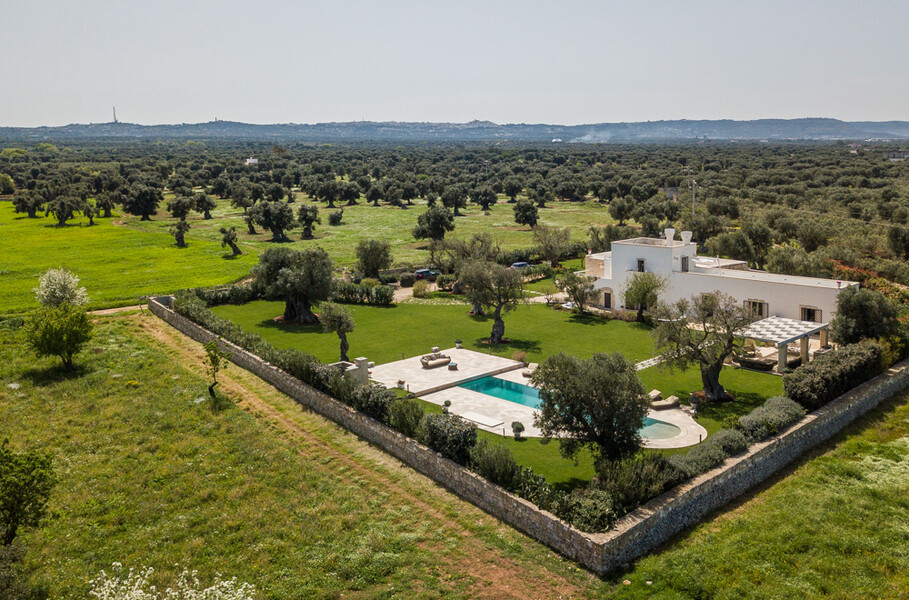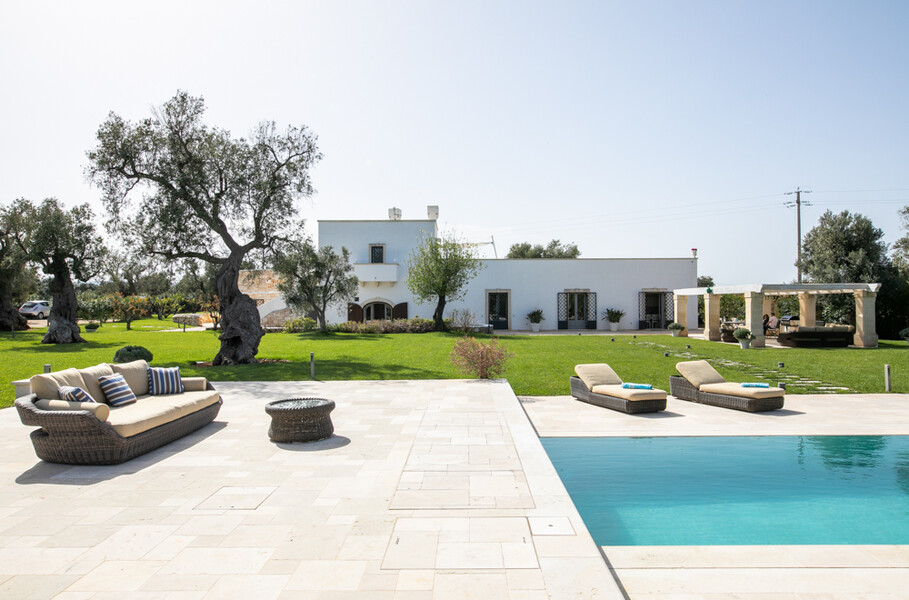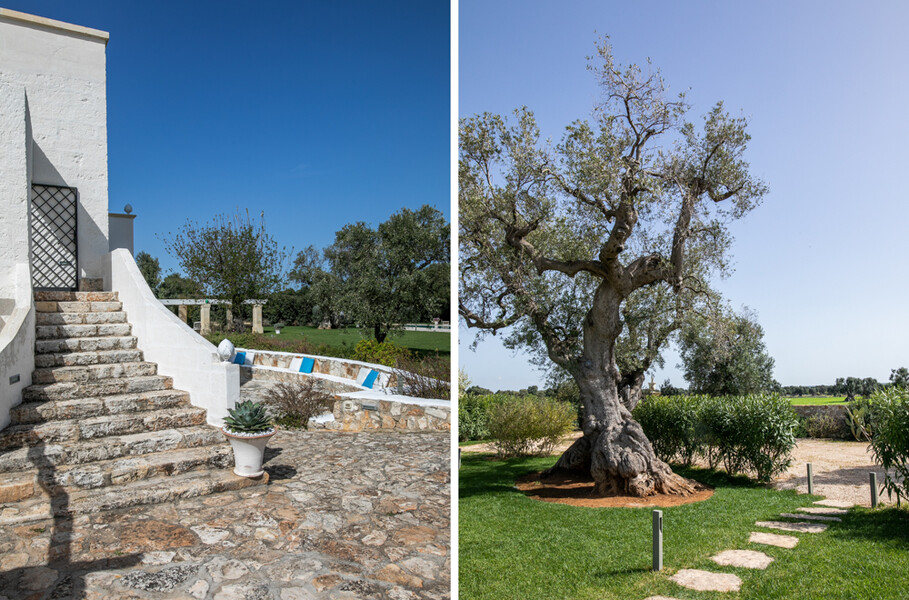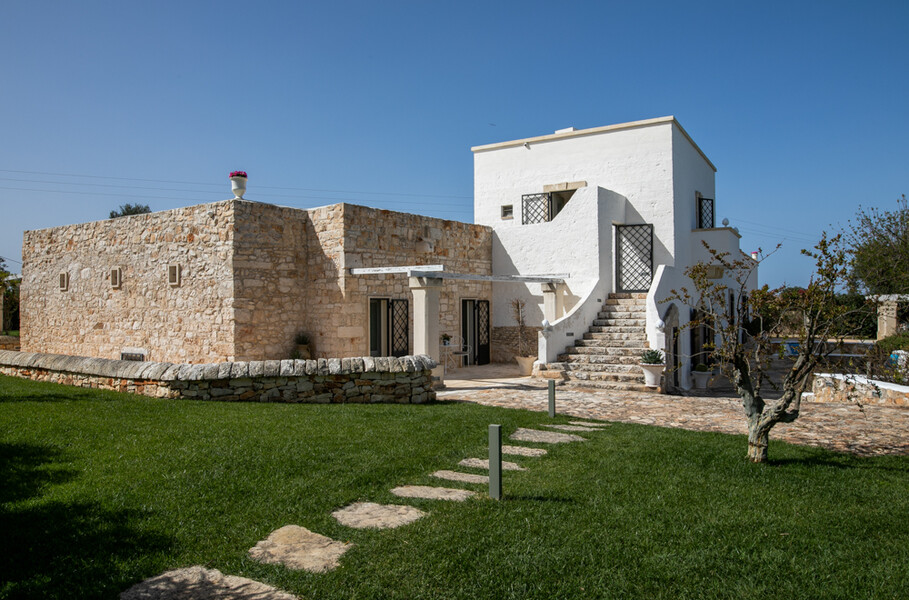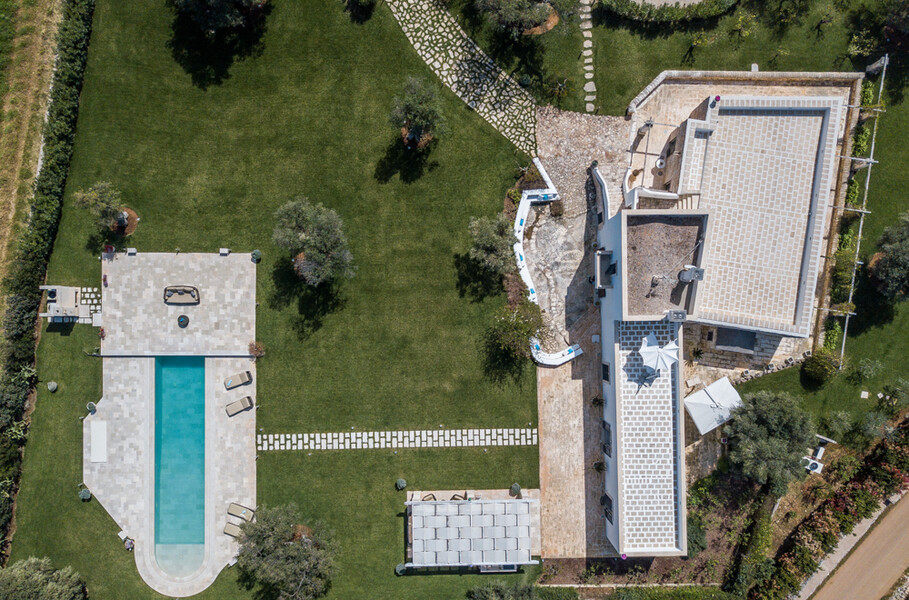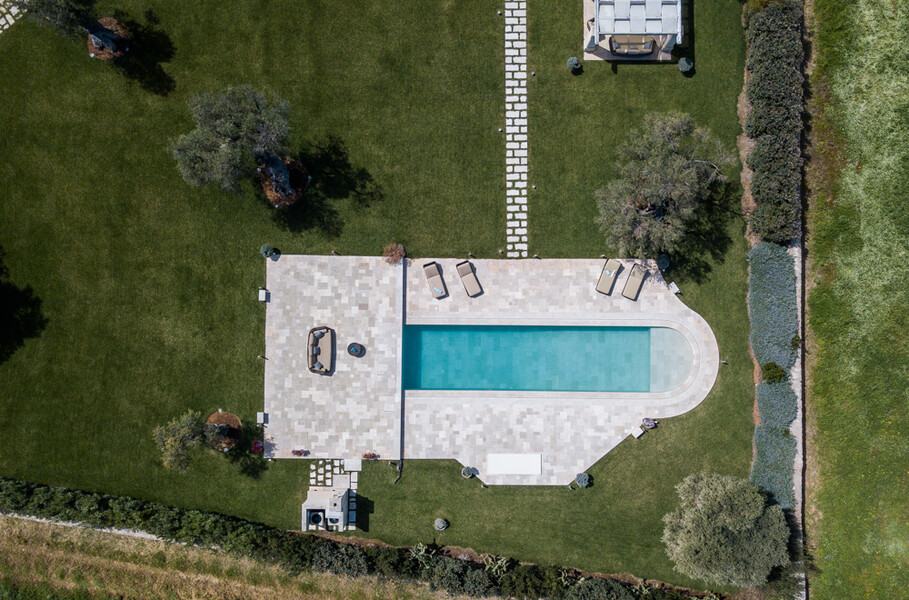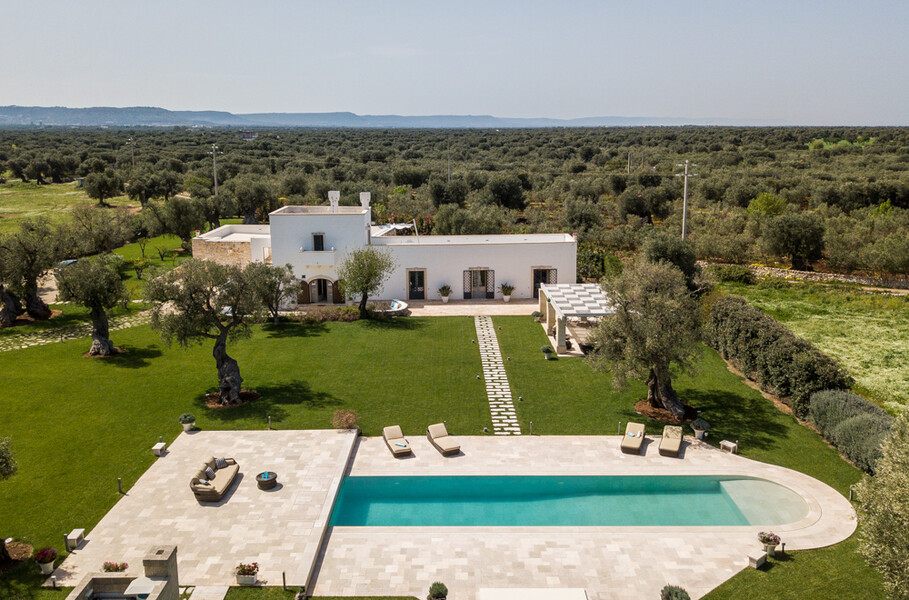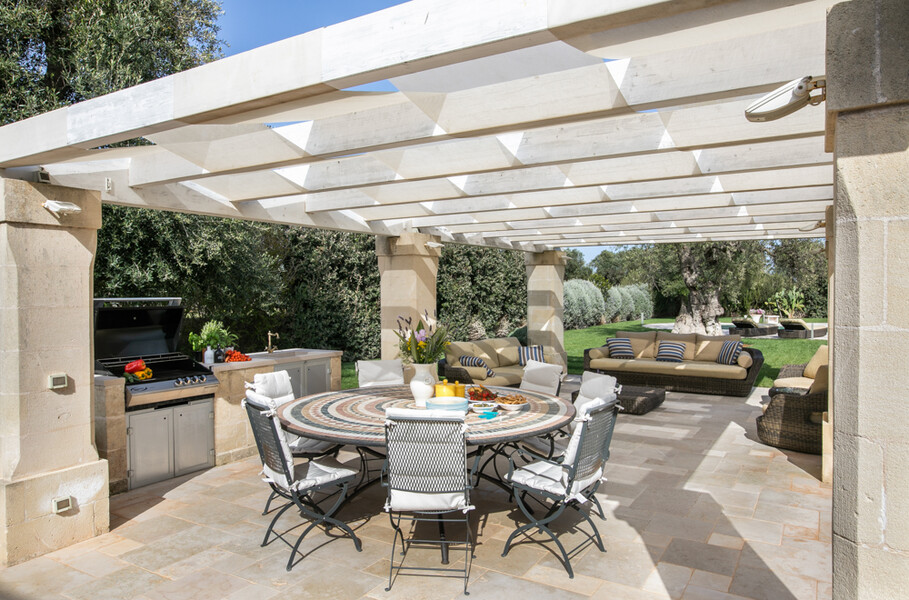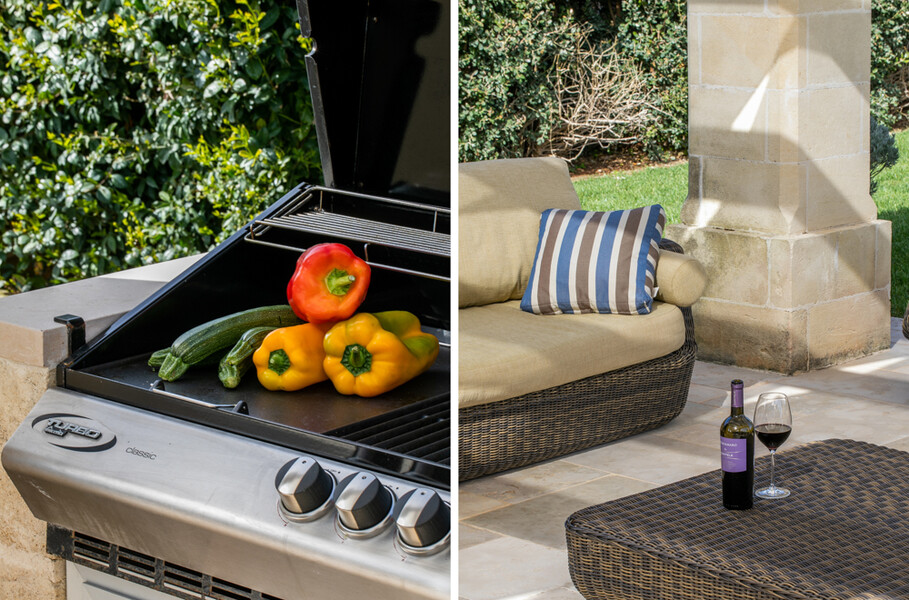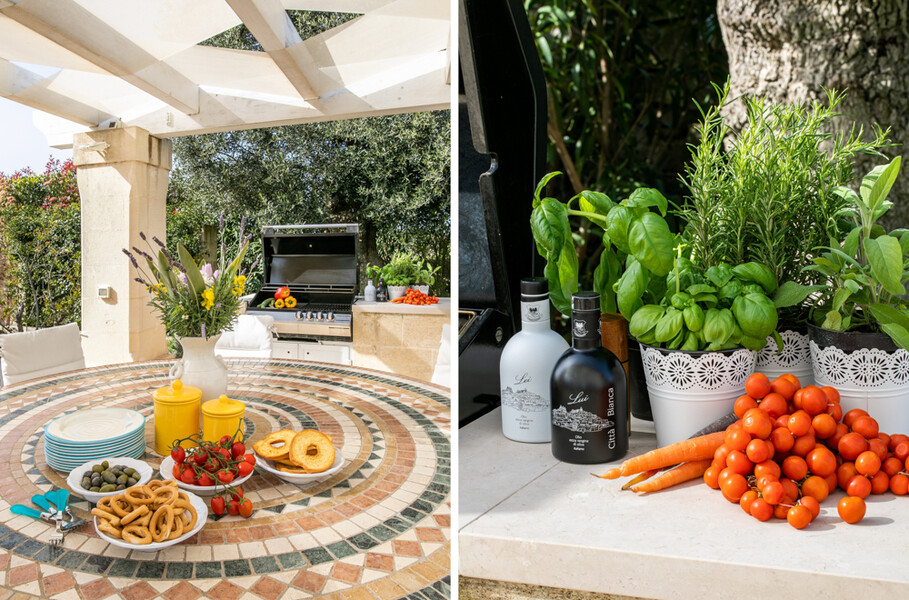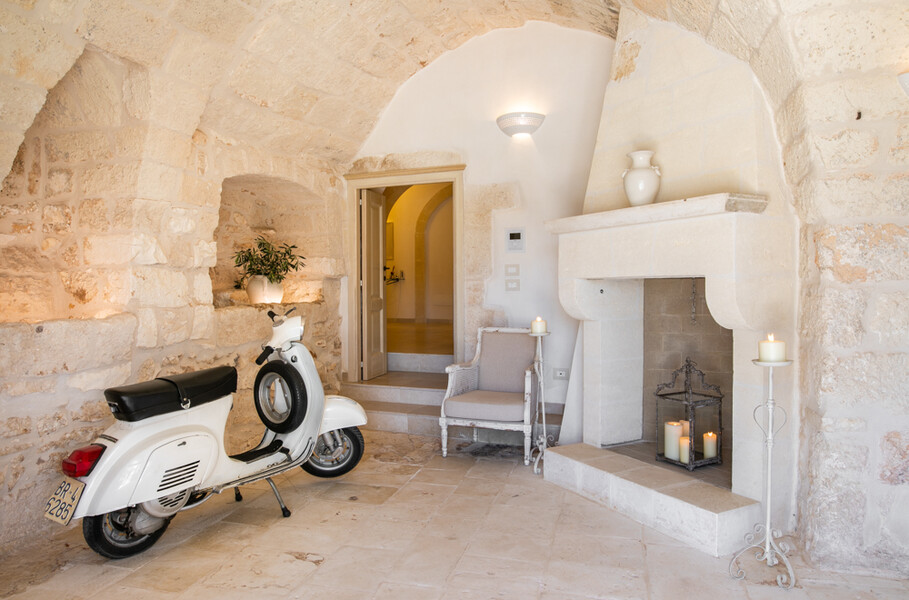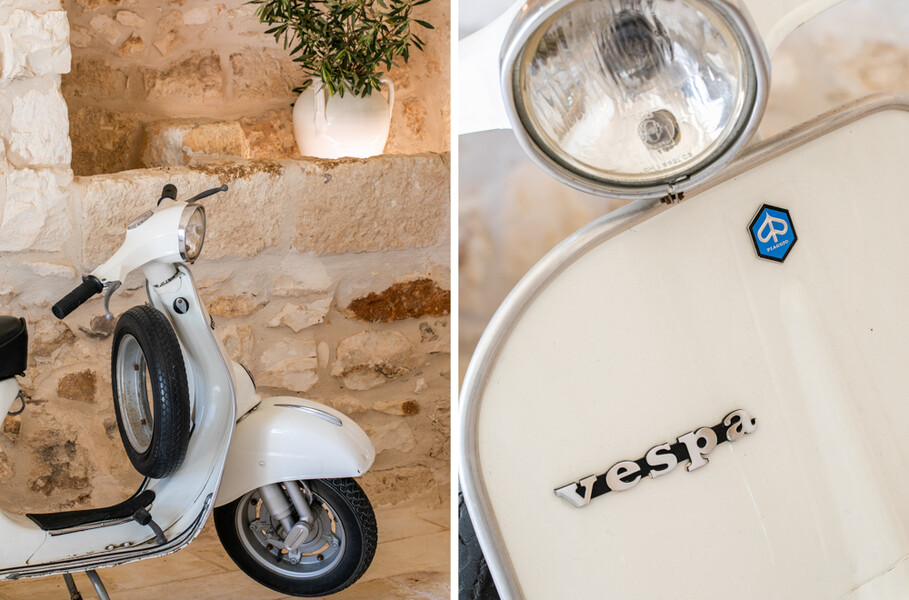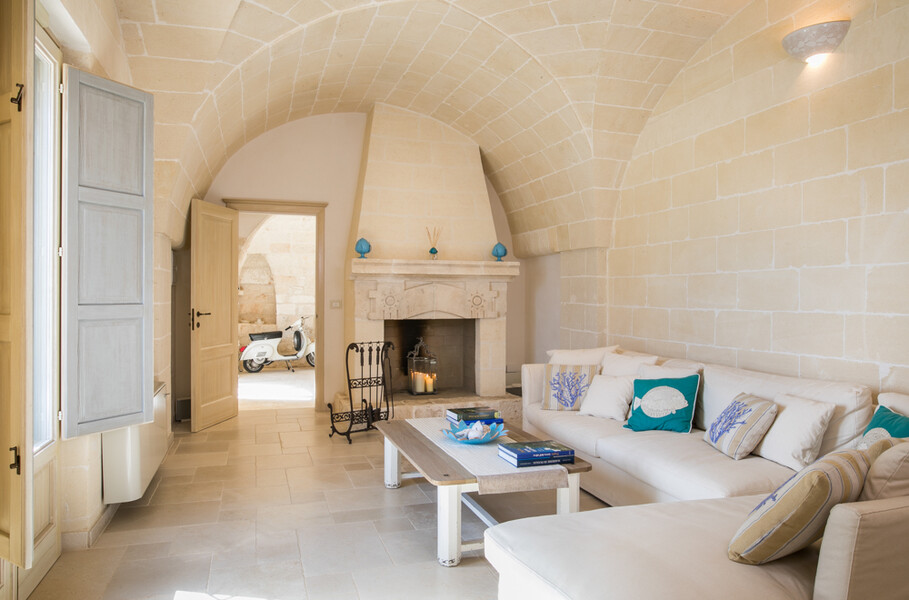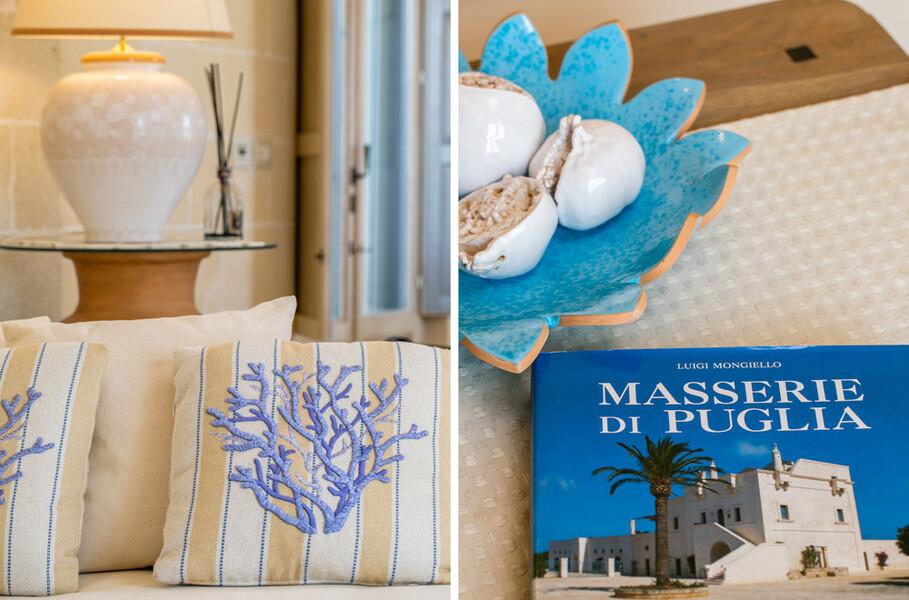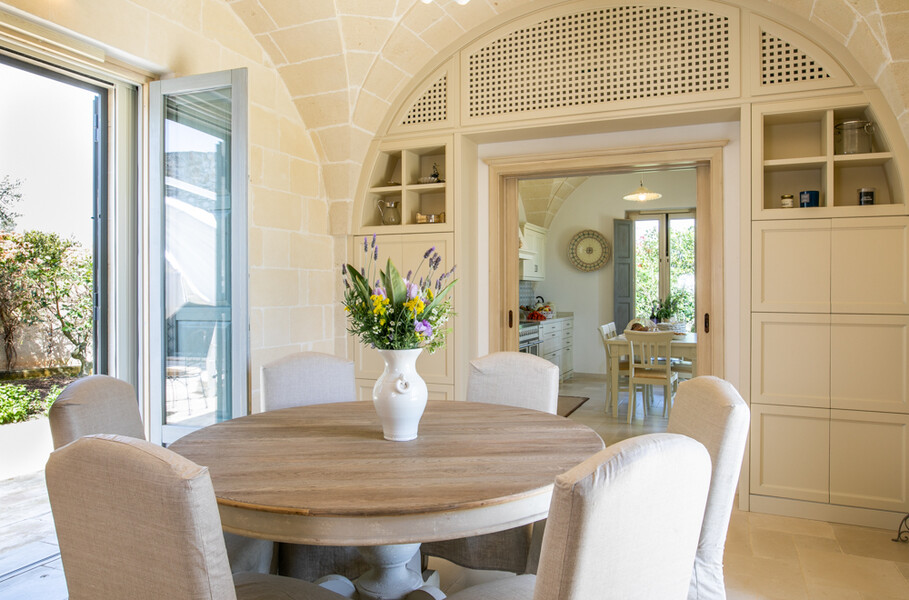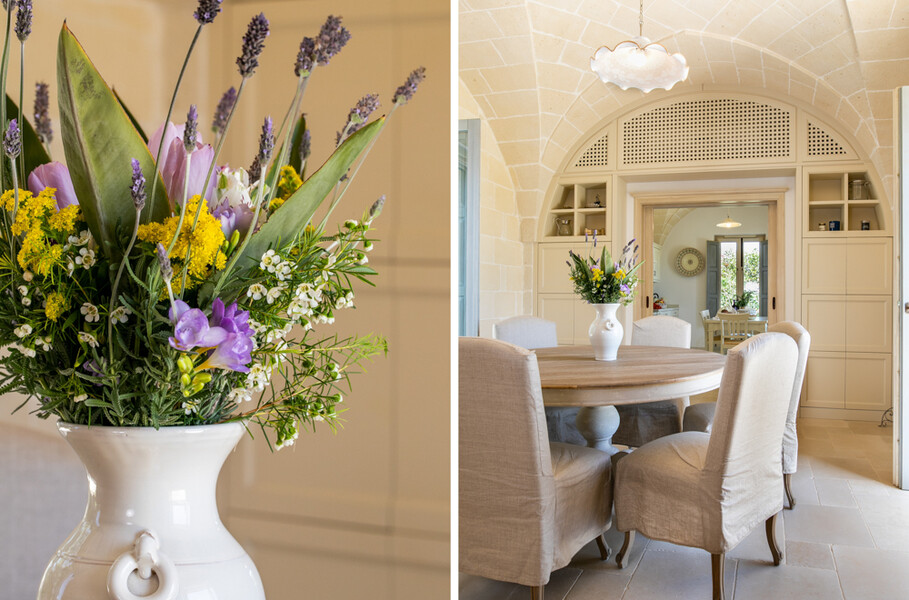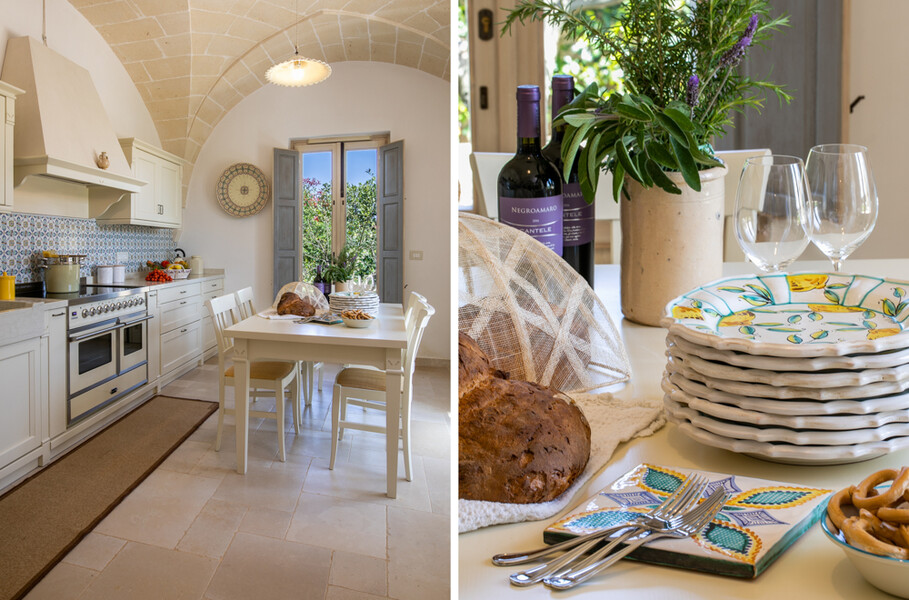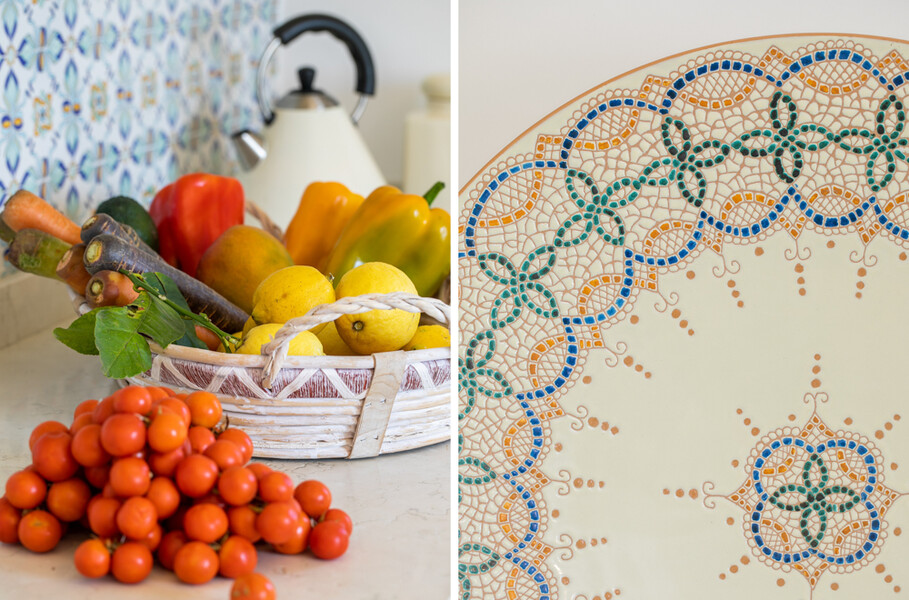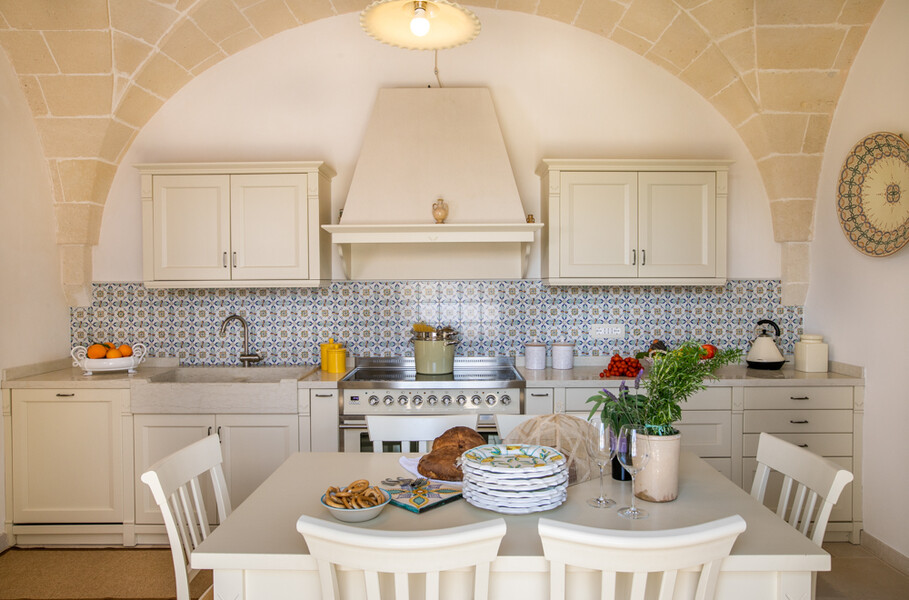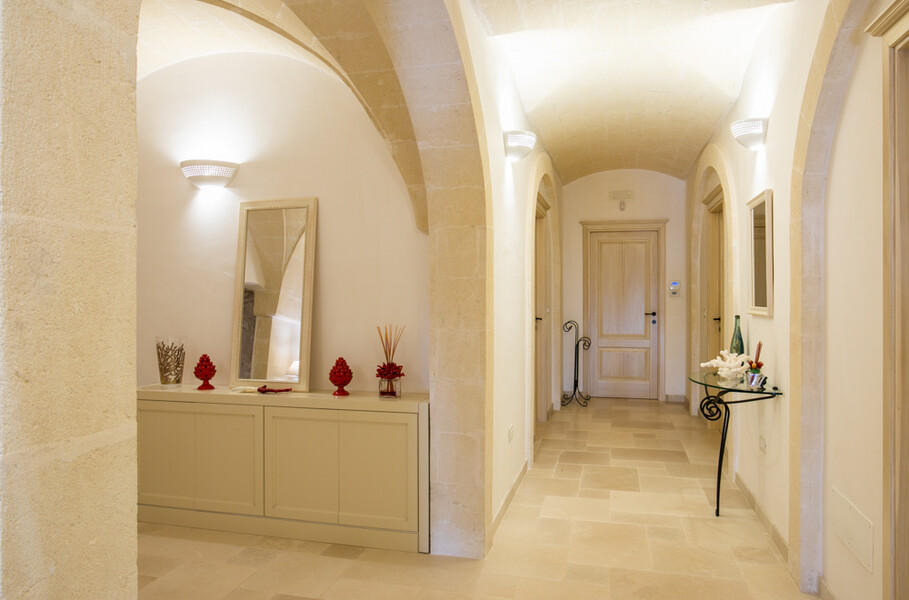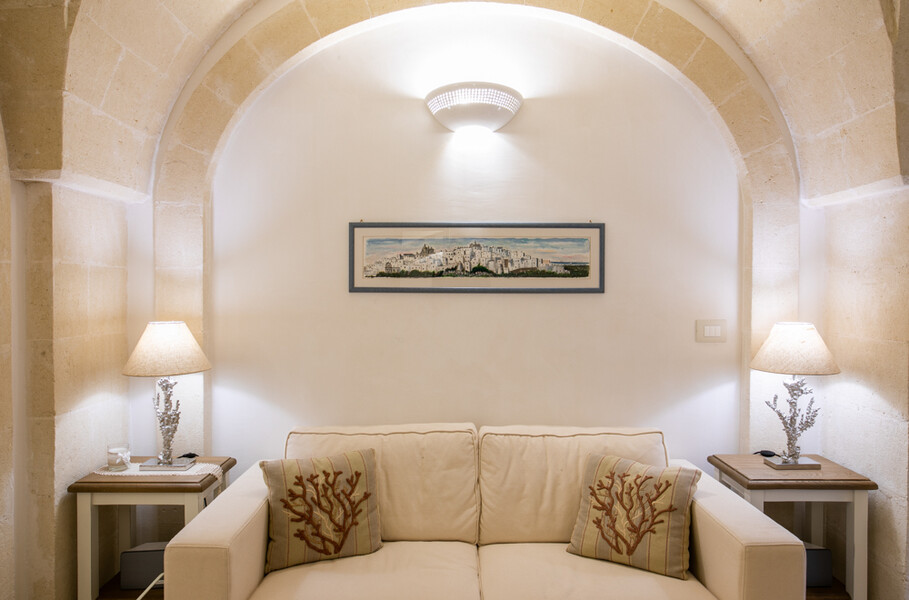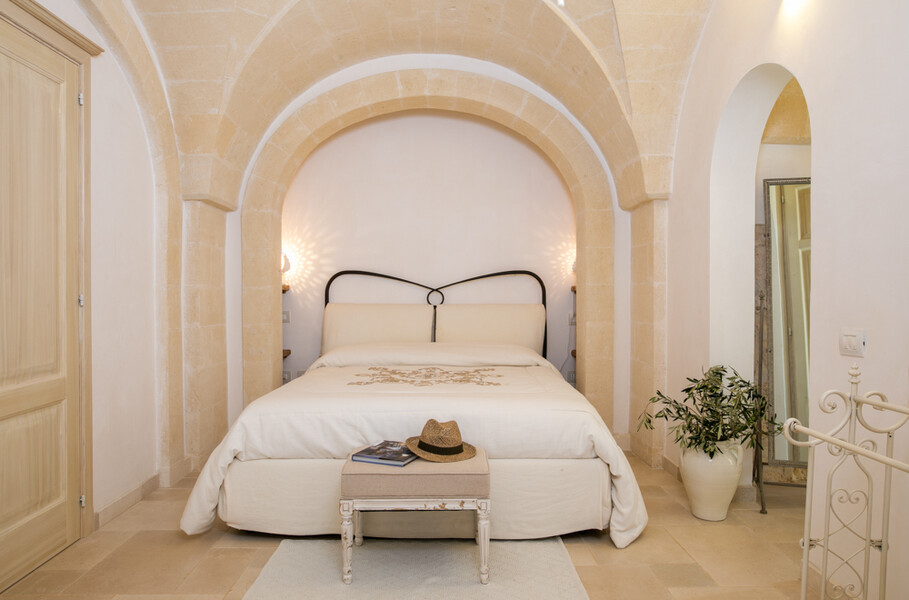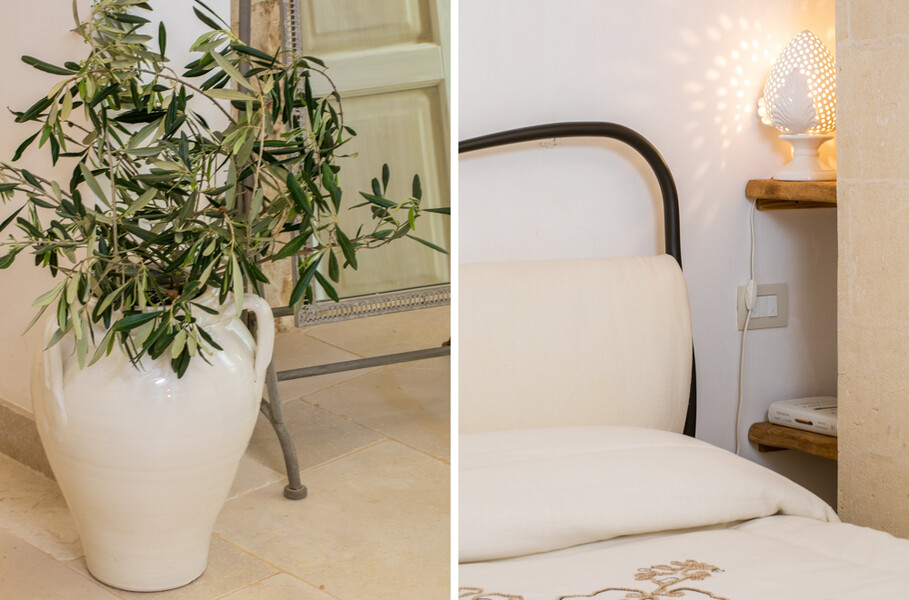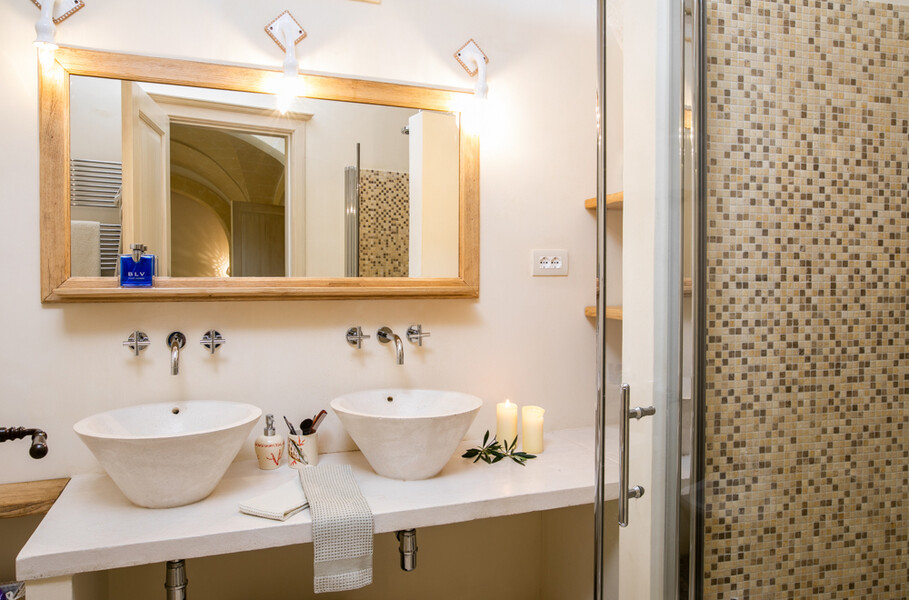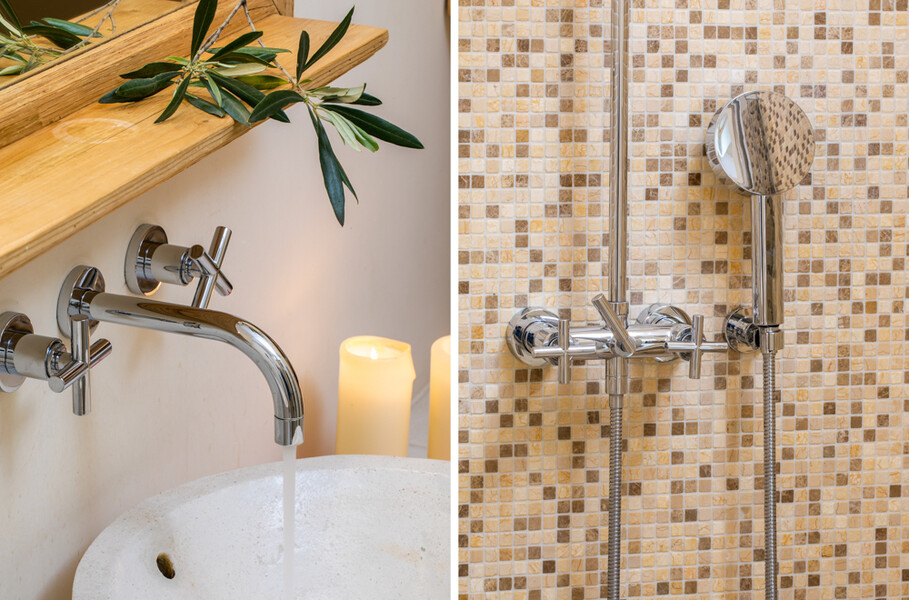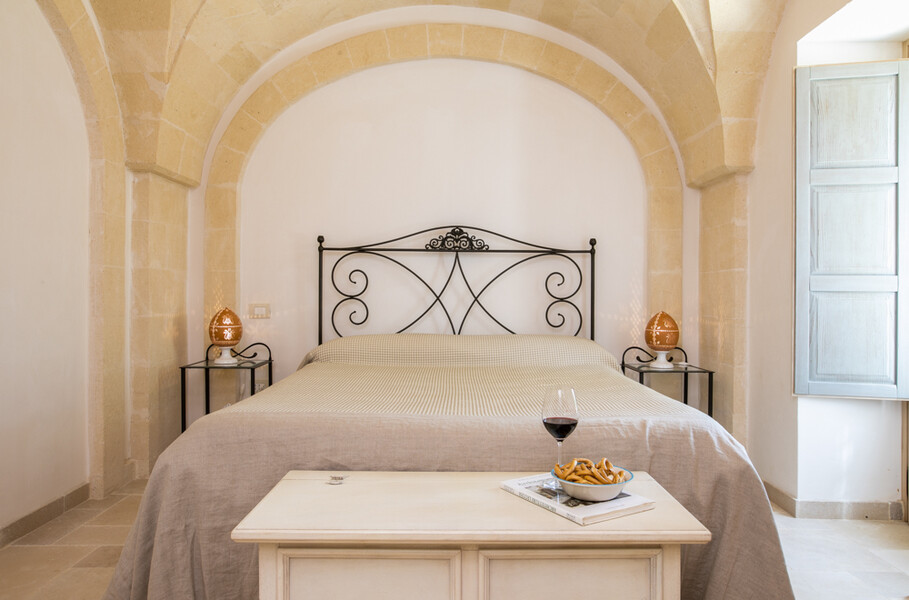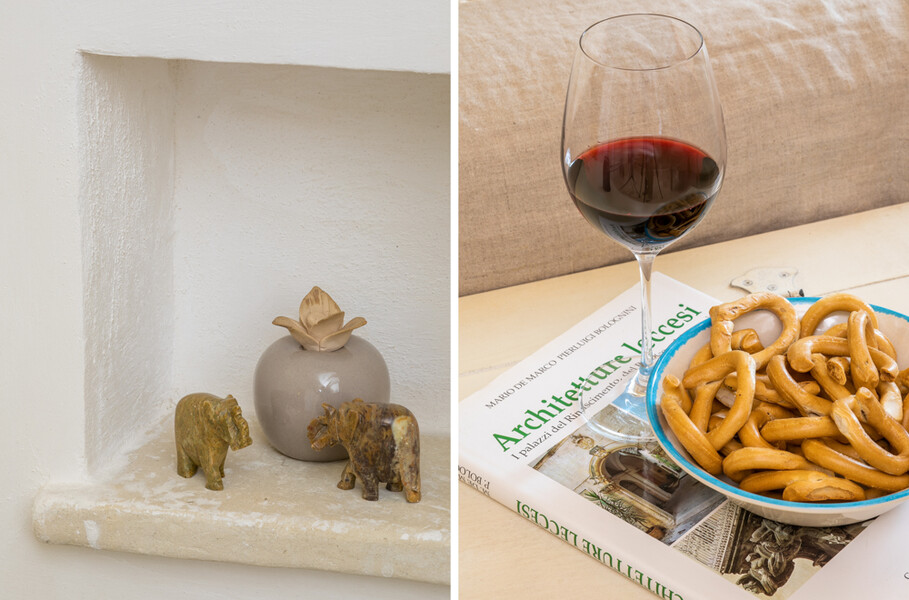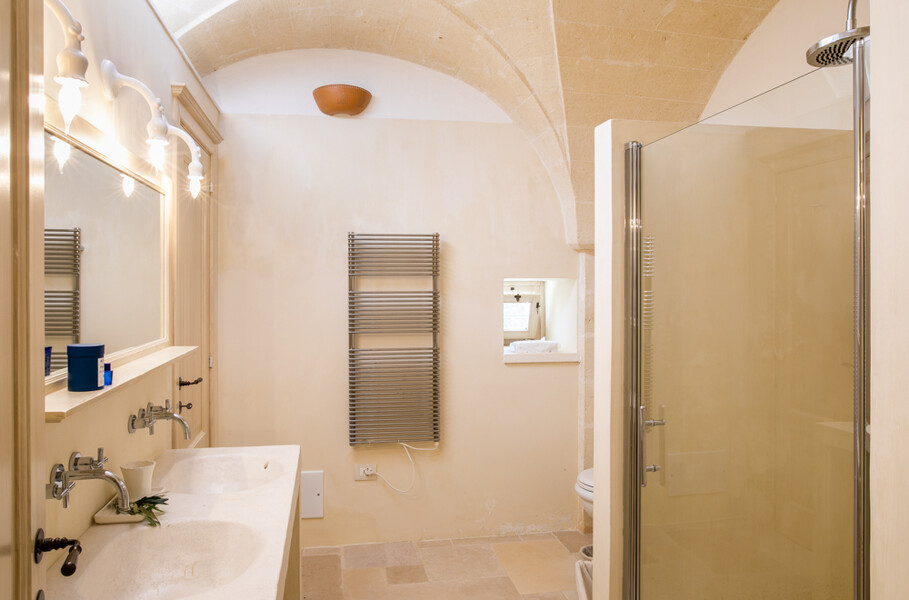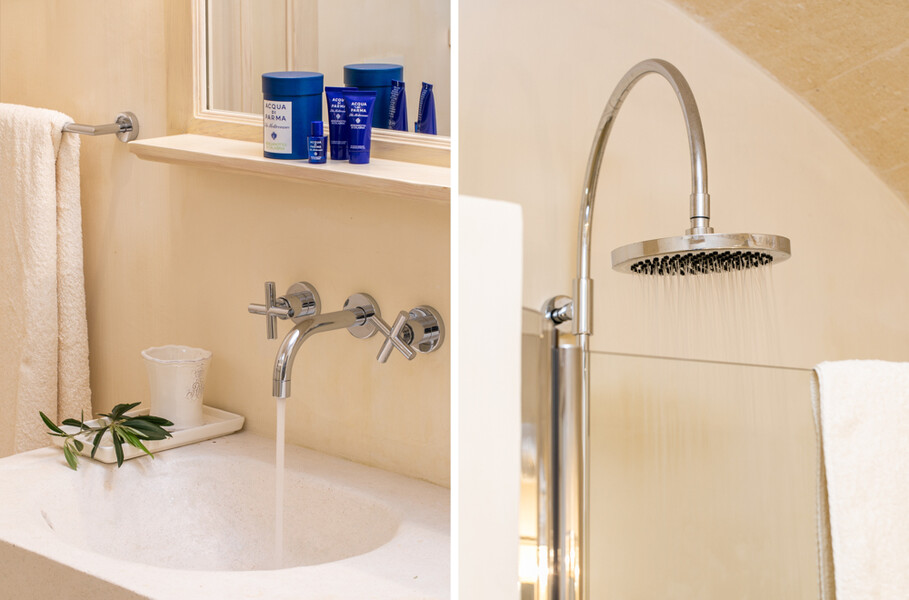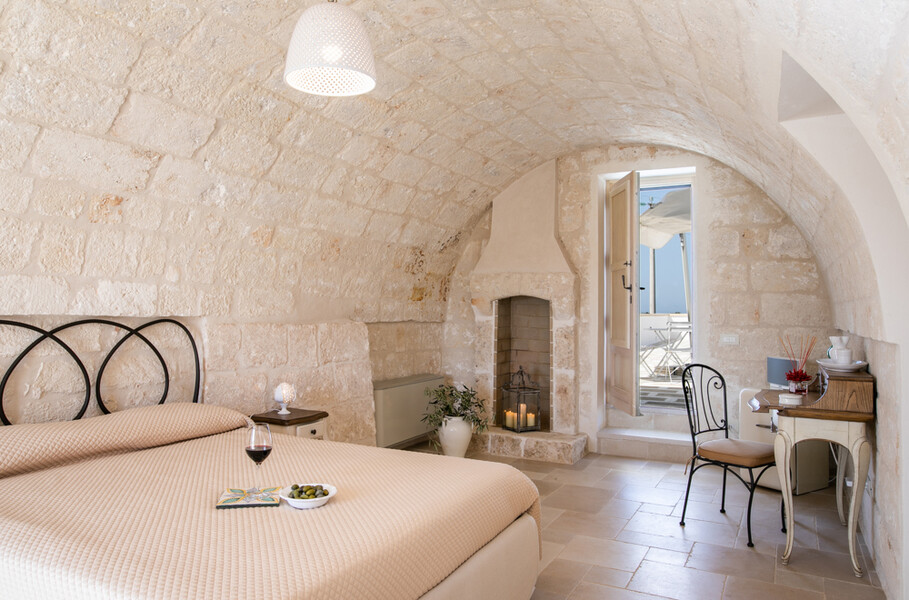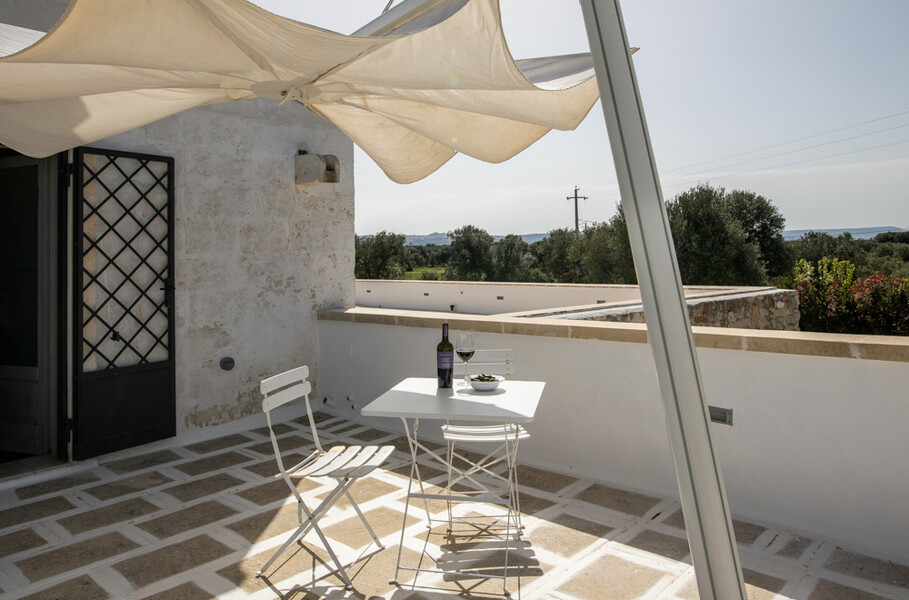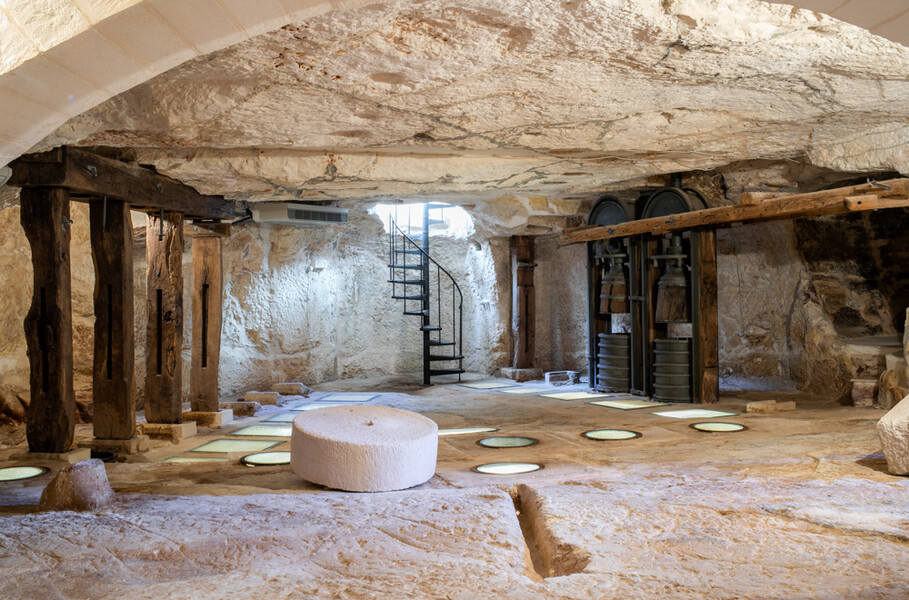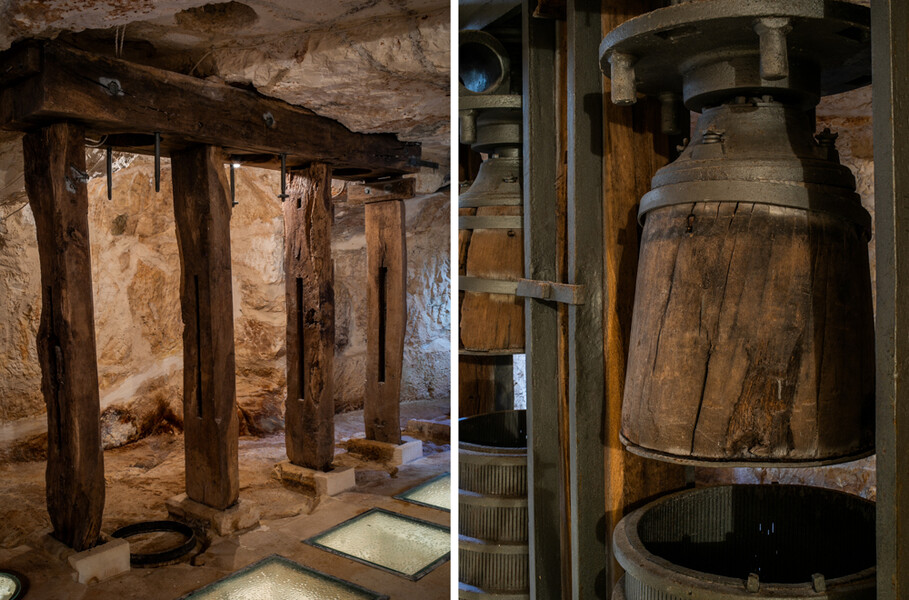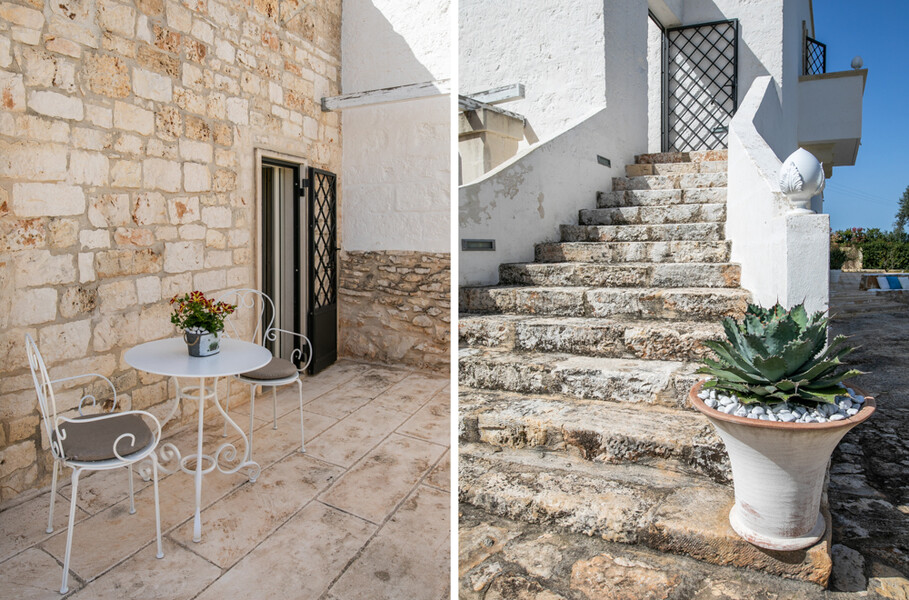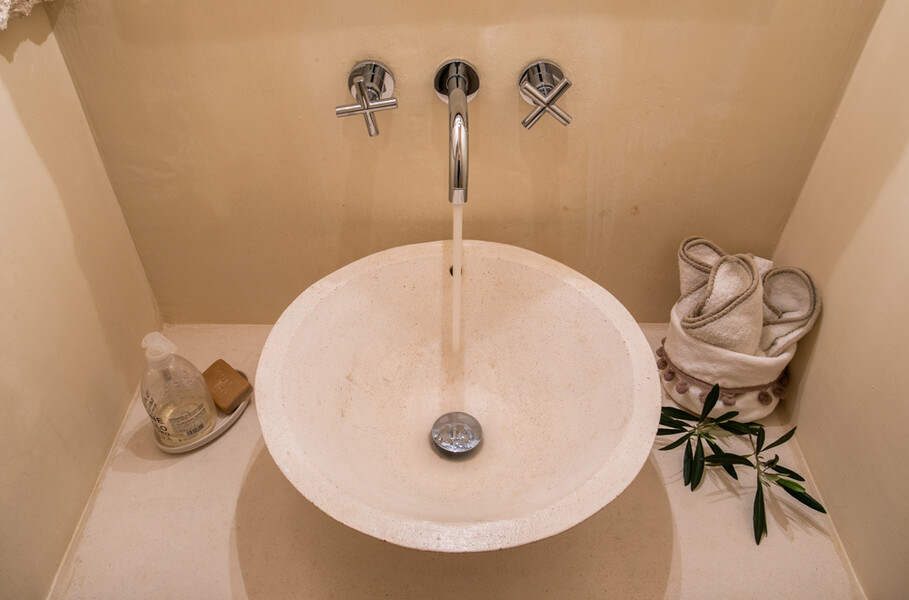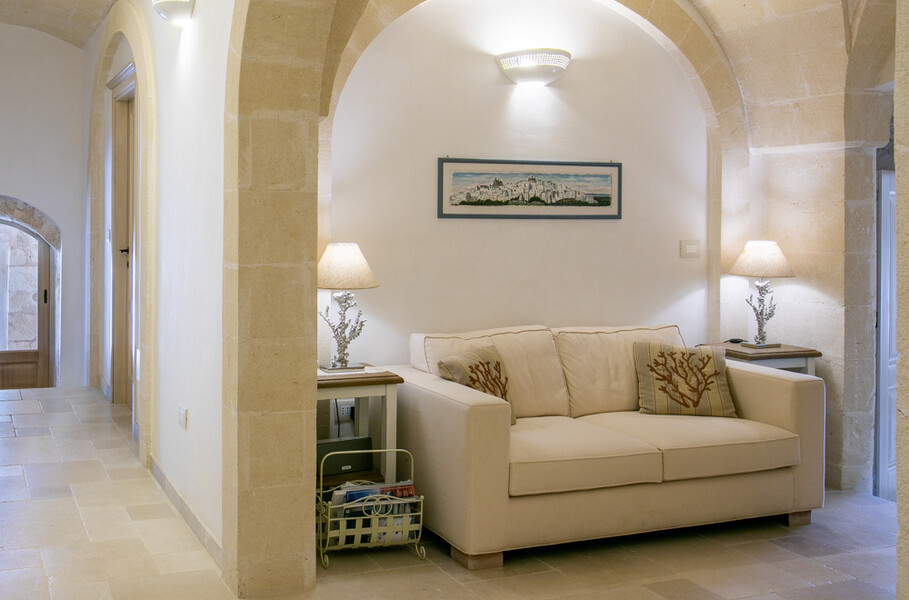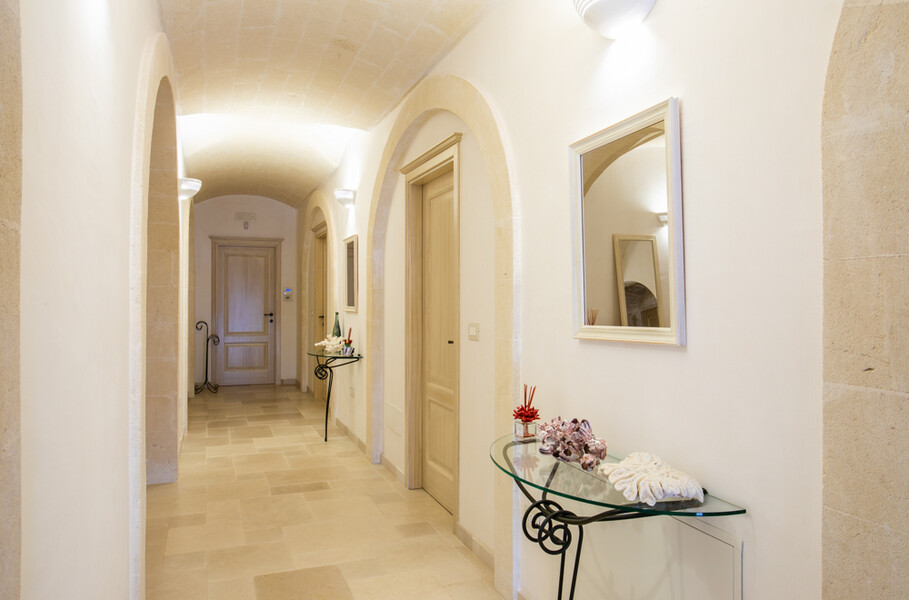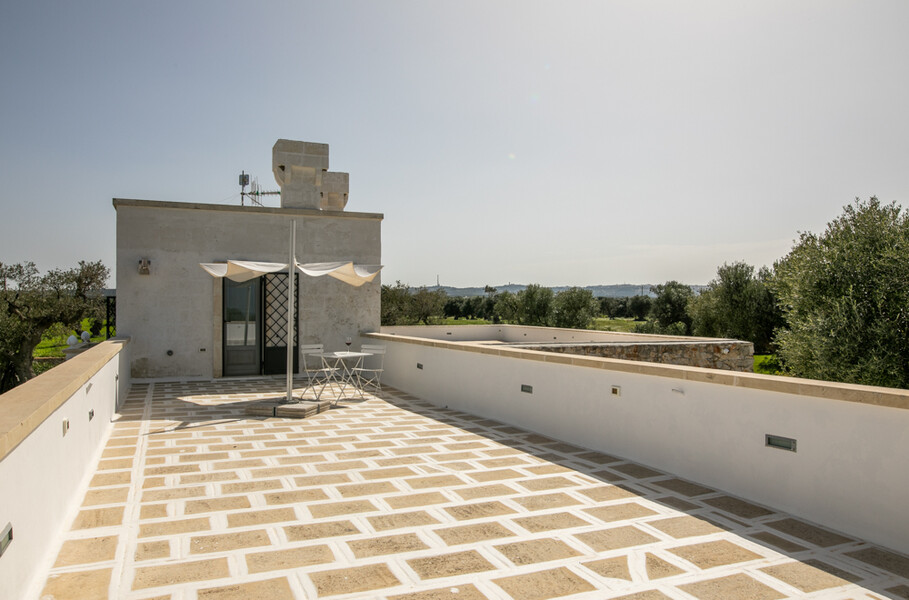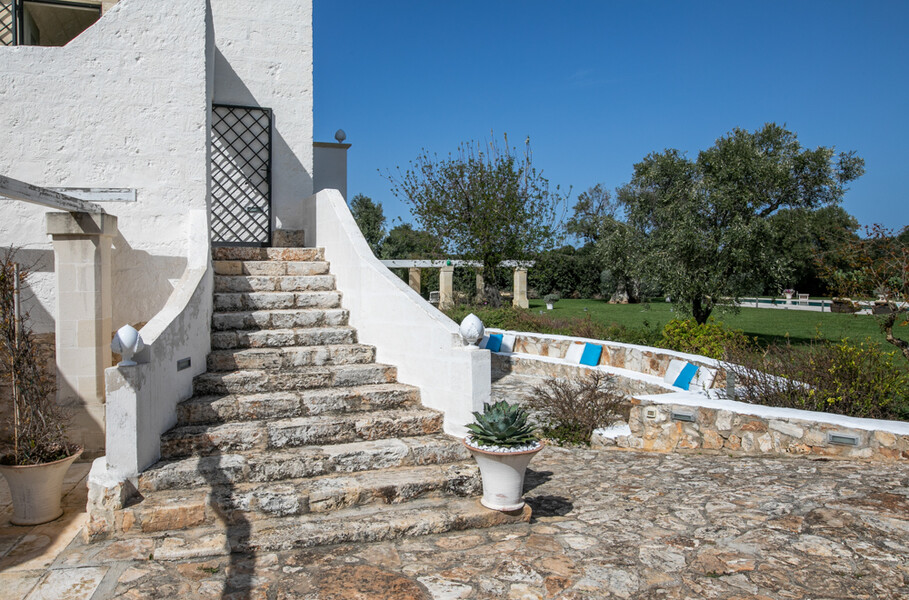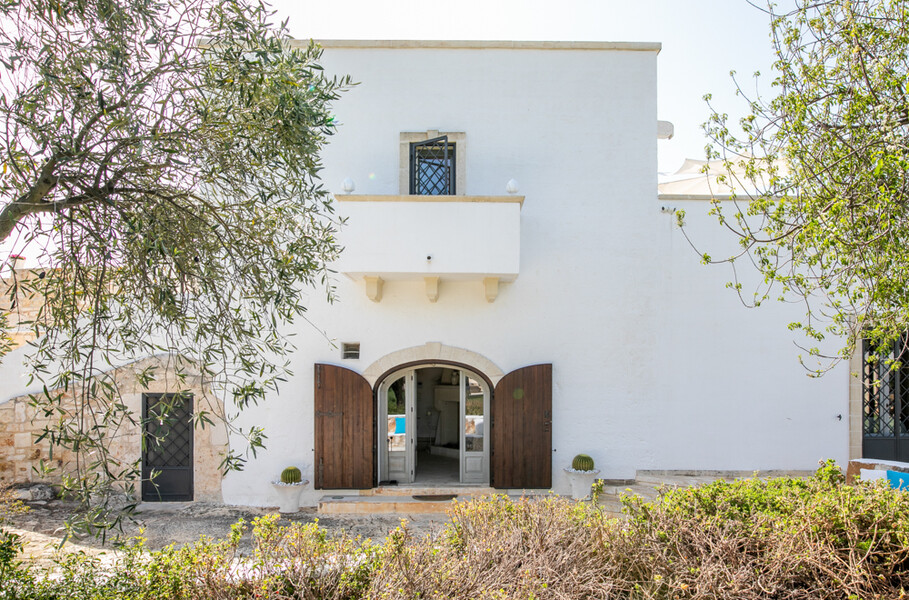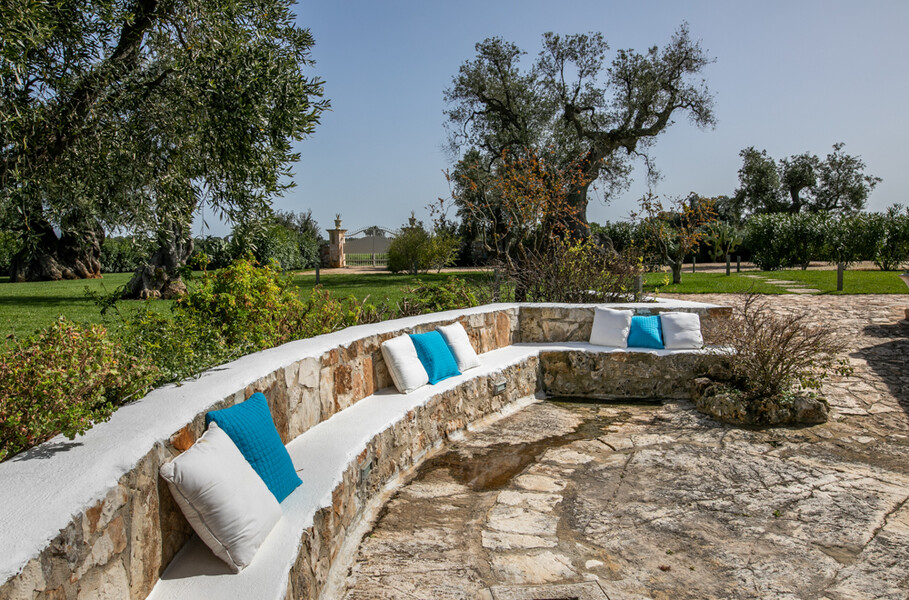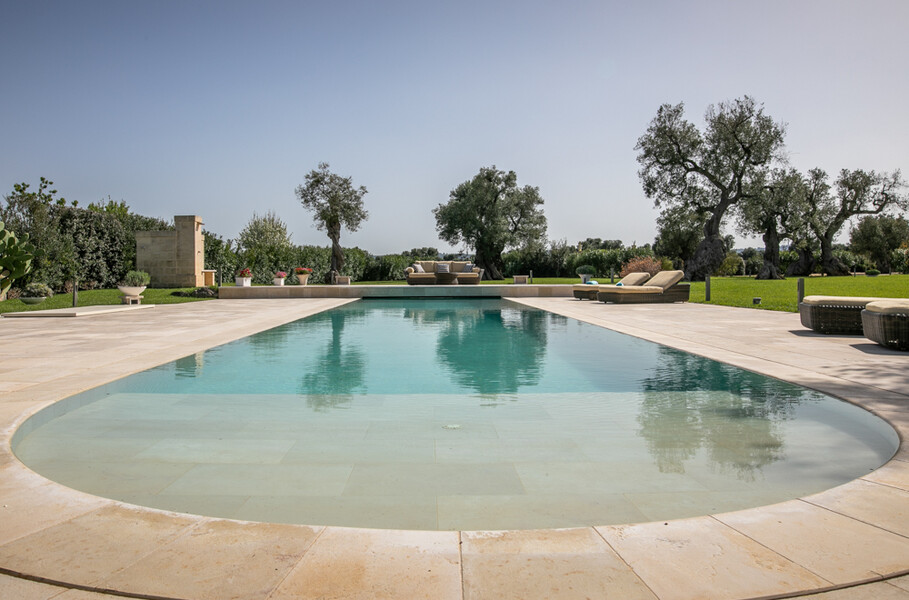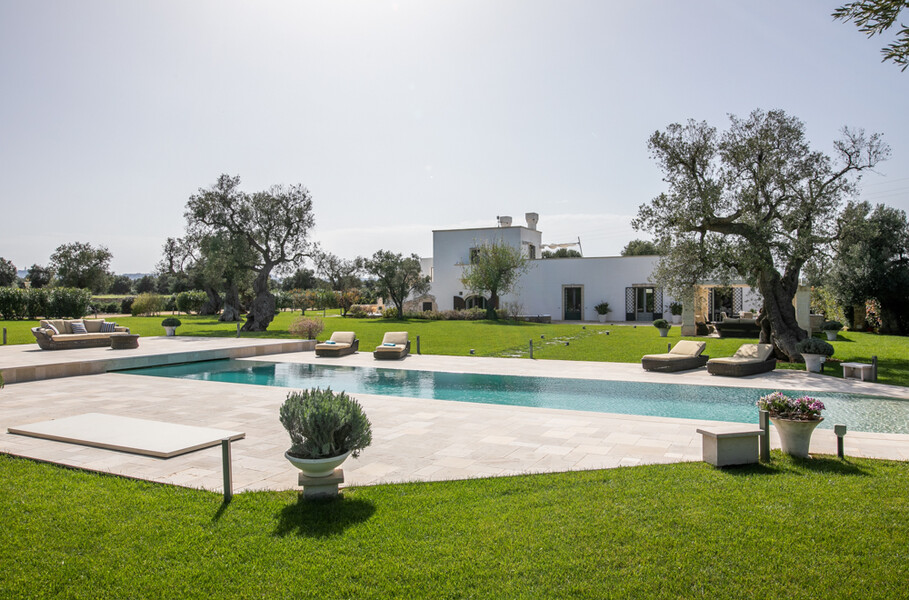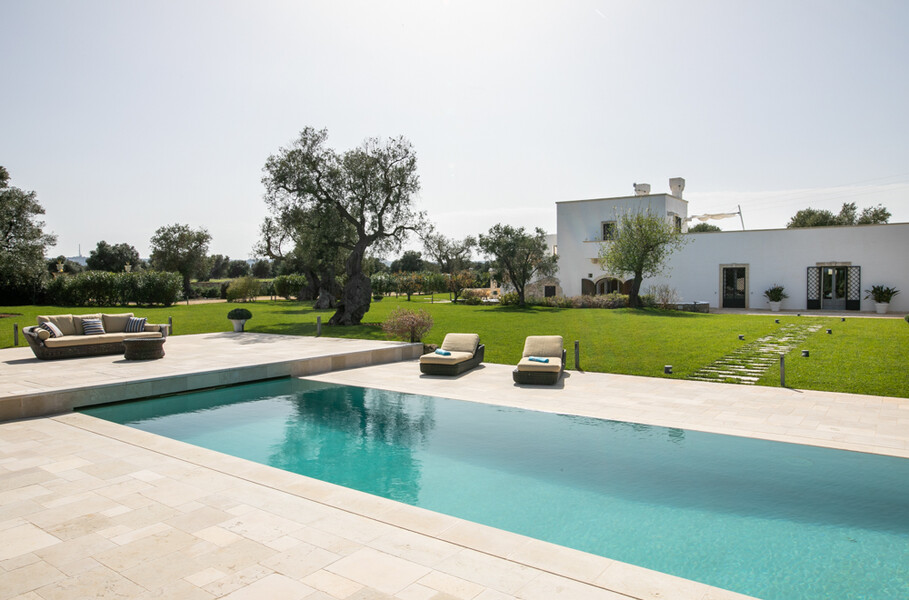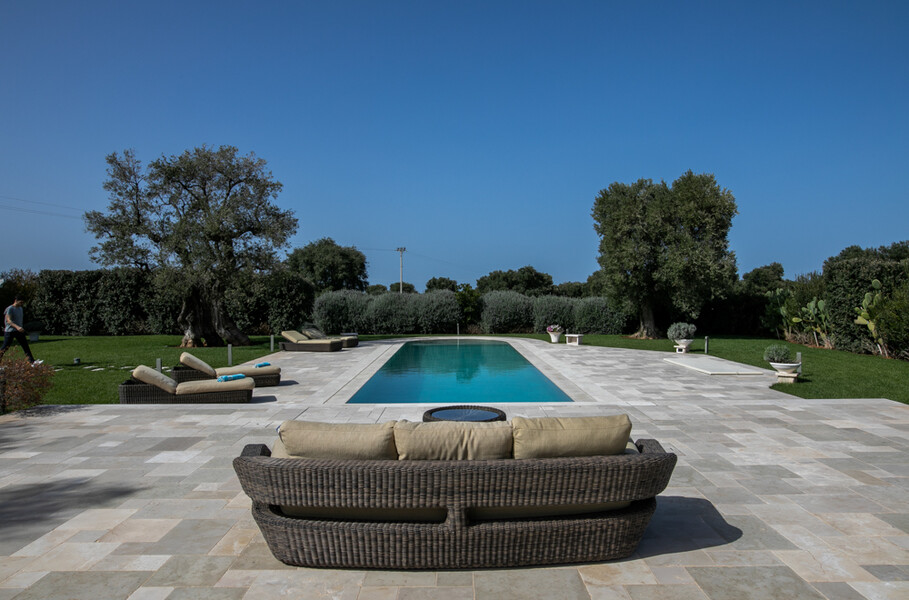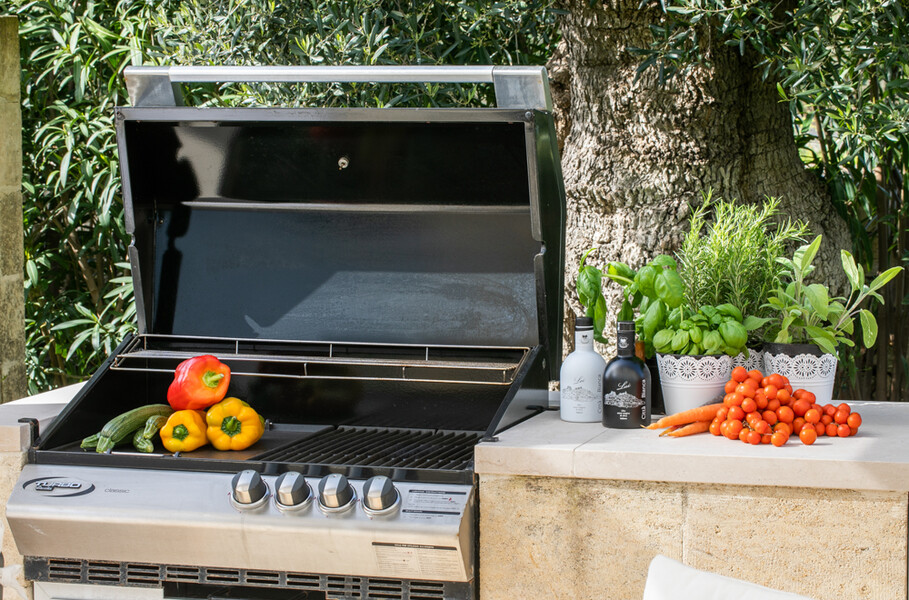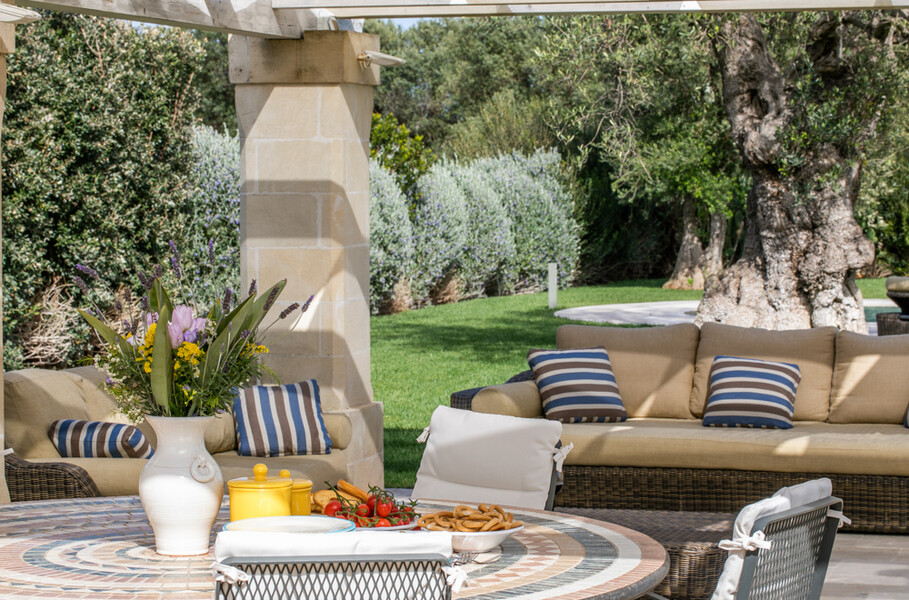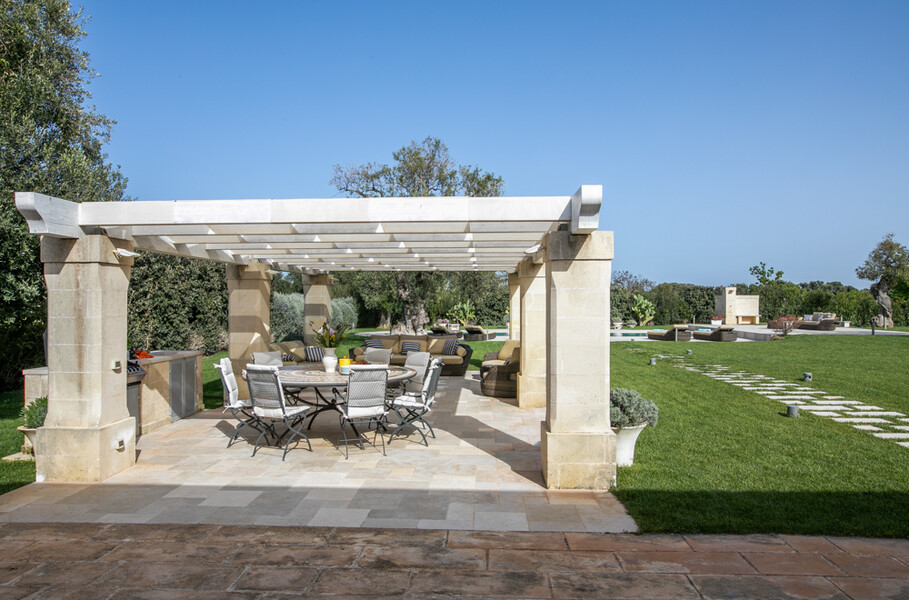 Region:

Apulia

Next to:

Ostuni (7 km)

Airport:

Brindisi (32 km)

Next shop:

7 km

Distance to beach:

3 km

Distance to sea:

3 km
Persons:

8

Bedrooms:

4

Bathrooms:

4
Detached villa

BBQ

Pool

Dog allowed

Air conditioning

Heated pool
---
30.03.2024 - 06.04.2024: 3.626 €
06.04.2024 - 13.04.2024: 3.626 €
13.04.2024 - 20.04.2024: 3.626 €
20.04.2024 - 27.04.2024: 3.794 €
27.04.2024 - 04.05.2024: 3.857 €
04.05.2024 - 11.05.2024: 4.068 €
11.05.2024 - 18.05.2024: 5.408 €
18.05.2024 - 25.05.2024: 5.685 €
25.05.2024 - 01.06.2024: 6.083 €
01.06.2024 - 08.06.2024: 7.777 €
08.06.2024 - 15.06.2024: 11.219 €
15.06.2024 - 22.06.2024: 9.247 €
22.06.2024 - 29.06.2024: 10.309 €
29.06.2024 - 06.07.2024: 8.292 €
06.07.2024 - 13.07.2024: 7.616 €
13.07.2024 - 20.07.2024: 8.204 €
20.07.2024 - 27.07.2024: 8.204 €
27.07.2024 - 03.08.2024: 7.903 €
03.08.2024 - 10.08.2024: 7.903 €
10.08.2024 - 17.08.2024: 8.967 €
17.08.2024 - 24.08.2024: 8.455 €
24.08.2024 - 31.08.2024: 8.246 €
31.08.2024 - 07.09.2024: 6.856 €
07.09.2024 - 14.09.2024: 5.978 €
14.09.2024 - 21.09.2024: 5.246 €
21.09.2024 - 28.09.2024: 4.956 €
28.09.2024 - 05.10.2024: 4.026 €
05.10.2024 - 12.10.2024: 3.885 €
12.10.2024 - 19.10.2024: 3.627 €
19.10.2024 - 26.10.2024: 3.416 €
26.10.2024 - 02.11.2024: 3.416 €
29.03.2025 - 05.04.2025: 3.633 €
05.04.2025 - 12.04.2025: 3.633 €
12.04.2025 - 19.04.2025: 3.633 €
19.04.2025 - 26.04.2025: 3.801 €
26.04.2025 - 03.05.2025: 4.146 €
03.05.2025 - 10.05.2025: 4.755 €
10.05.2025 - 17.05.2025: 5.691 €
17.05.2025 - 24.05.2025: 5.747 €
24.05.2025 - 31.05.2025: 6.191 €
31.05.2025 - 07.06.2025: 7.069 €
07.06.2025 - 14.06.2025: 7.981 €
14.06.2025 - 21.06.2025: 8.406 €
21.06.2025 - 28.06.2025: 8.862 €
28.06.2025 - 05.07.2025: 7.797 €
05.07.2025 - 12.07.2025: 7.987 €
12.07.2025 - 19.07.2025: 8.638 €
19.07.2025 - 26.07.2025: 8.638 €
26.07.2025 - 02.08.2025: 7.903 €
02.08.2025 - 09.08.2025: 7.903 €
09.08.2025 - 16.08.2025: 8.967 €
16.08.2025 - 23.08.2025: 8.455 €
23.08.2025 - 30.08.2025: 8.246 €
30.08.2025 - 06.09.2025: 6.765 €
06.09.2025 - 13.09.2025: 5.978 €
13.09.2025 - 20.09.2025: 5.246 €
20.09.2025 - 27.09.2025: 4.956 €
27.09.2025 - 04.10.2025: 4.026 €
04.10.2025 - 11.10.2025: 3.885 €
11.10.2025 - 18.10.2025: 3.627 €
18.10.2025 - 25.10.2025: 3.416 €
25.10.2025 - 01.11.2025: 3.416 €
---
Luxury masseria Puglia
The exclusive Masseria «Il Frantoio» is located in hundred-year-old, silvery-green glittering olive groves embedded in the level of the charming historical town of Ostuni, which is known mainly for its architecture lovers under the name «Città Bianca». «Il Frantoio» combines the Apulian tradition and the modern typical Masseriastil in a symbiotic way. The completely restored stately home with 4 spacious bedrooms and 4 exclusively equipped bathrooms is built on the walls of an over 2,000 year old olive mill. The approximately 1-hectare private garden with a green lawn adorned, over one thousand year old olive trees. A stately, heated pool as well as a covered dining area lined with noble natural stones invite you to enjoy relaxing hours.
Private pool: 15 x 5 metres - can be heated (extra costs)
Villa by the sea Apulia
One of the most beautiful and unspoiled beaches of the coast in Apulia is only 3 kms away: Costa Merlata
In the immediate vicinity are the following sports facilities:

Surf school
Water-skiing
sailing
tennis
horse riding
Equipment:
240 m2
Ground floor: spacious entrance hall with guest WC and open fireplace, spacious living room with open fireplace and adjoining dining area, kitchen with oven, induction cooker, microwave, refrigerator with freezer, dishwasher and Nespresso coffee machine, 3 bedrooms with private bathrooms.
First floor: The romantic bedroom with its own bathroom can be reached via the outside staircase. Two terraces offer a beautiful view of the sea and the city of Ostuni.
Below ground: Here is the old mill, which was still retained in its original charm. Also suitable for events.

All rooms including floor can be heated or cooled. All rooms have direct access to the outdoor area. All bathrooms have a large shower, two sinks and bidet. All doors and windows are protected by a mosquito net and a massive steel grille. The entire complex is video surveillance.
Except during July and August, Il Frantoio can be rented starting any day. No Saturday-Saturday rules
BR07401232000021554
Additional information:
Damag deposit: 2.000 Euro (by credit card)
Included: Final cleaning, daily cleaning, electricity, water, bed and bath linen, internet
Pet on request: 150 Euro final cleaning
Pool heating: 250 Euro / Woche
---
» Please click here in order to see the General Booking Conditions.
Availability
2024
Jan
Feb
Mar
Apr
May
Jun
Jul
Aug
Sep
Oct
Nov
Dec
2025
Jan
Feb
Mar
Apr
May
Jun
Jul
Aug
Sep