Villa apulia
Villa Cristina
Flexible arrival day (except July and August)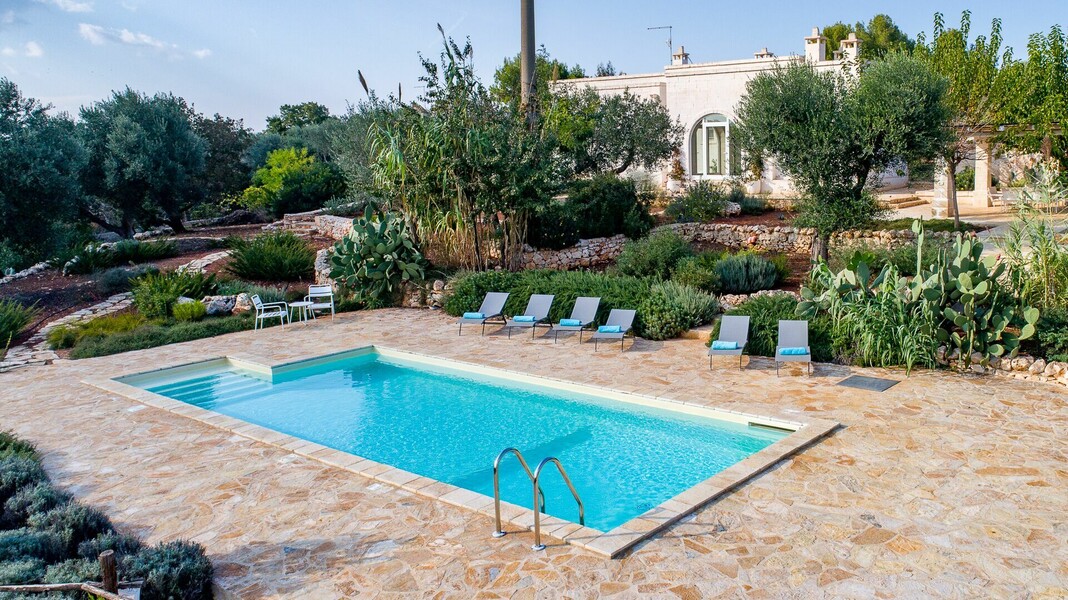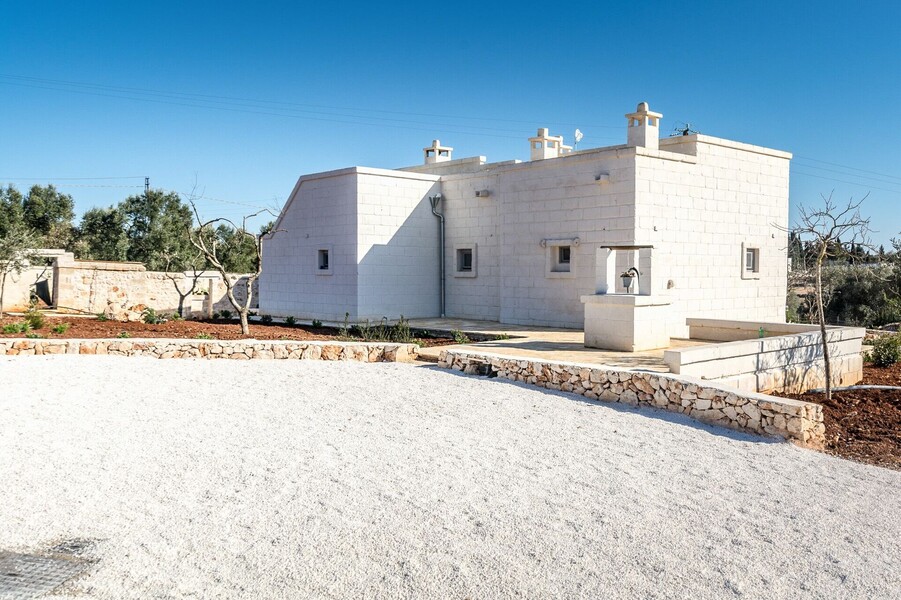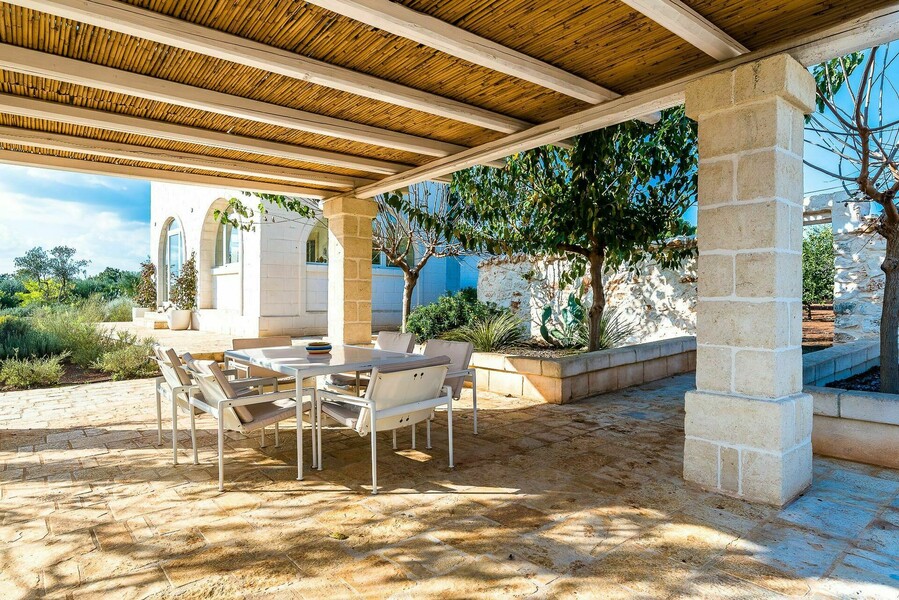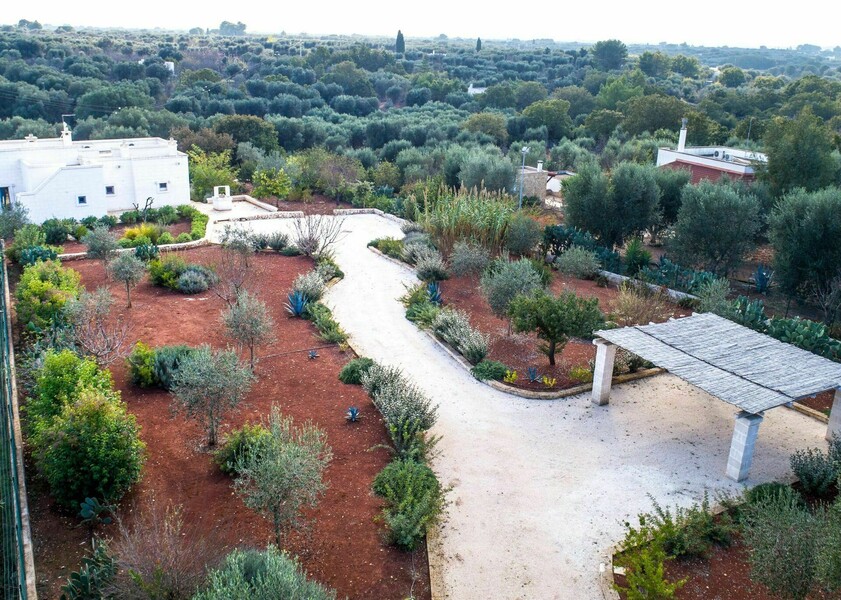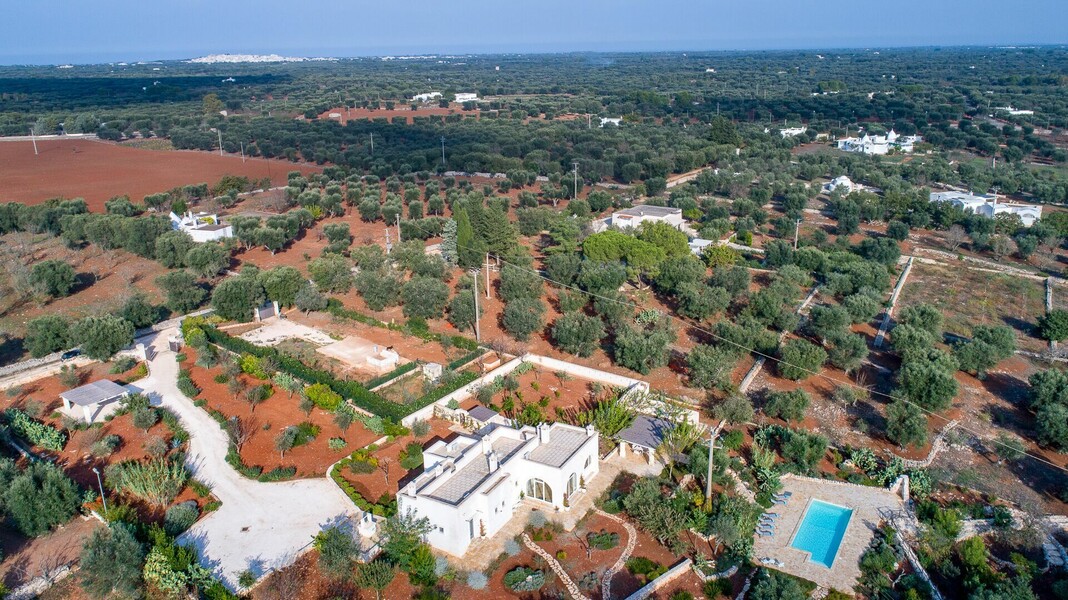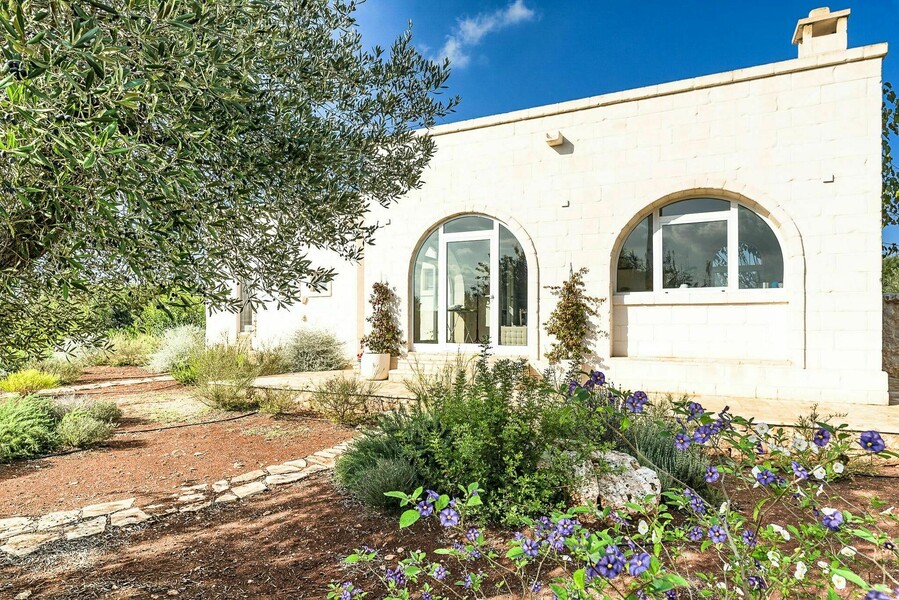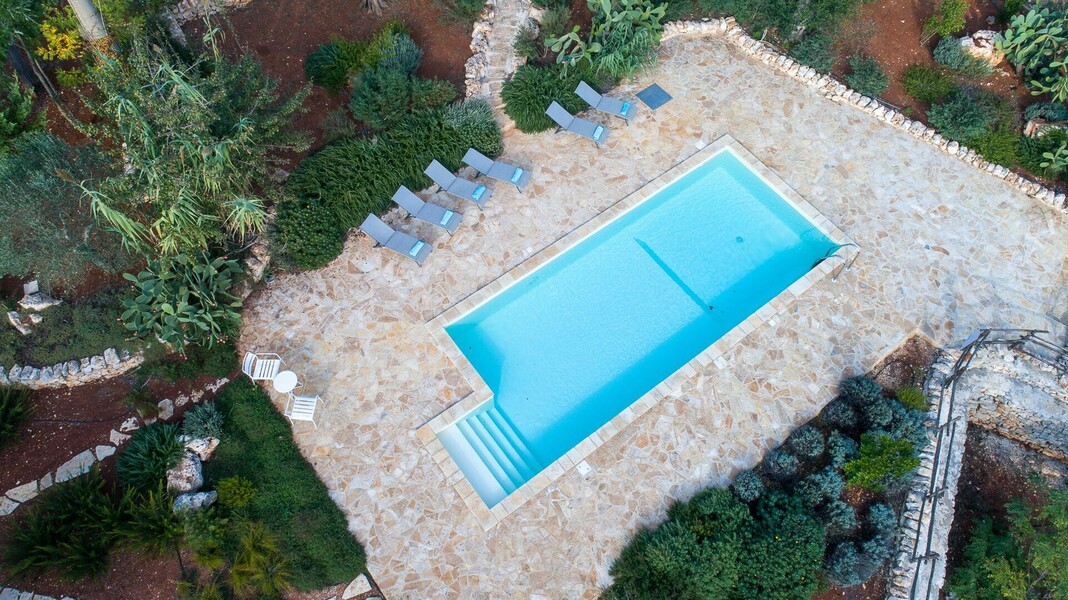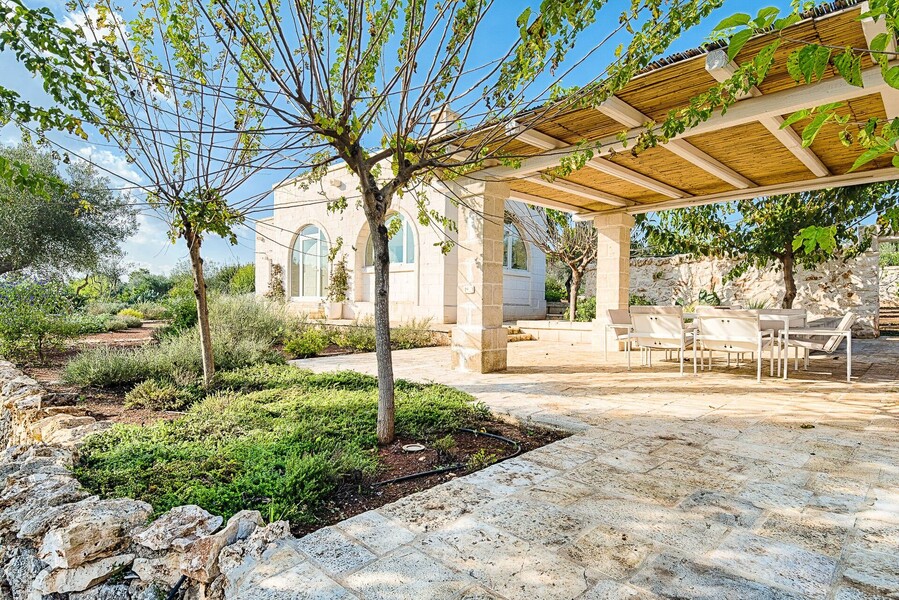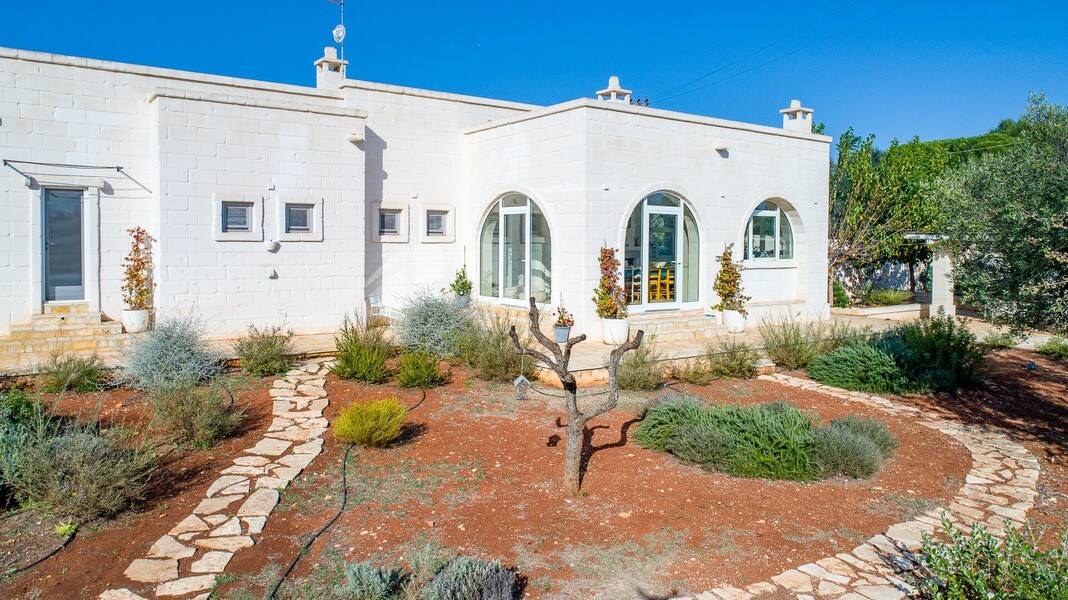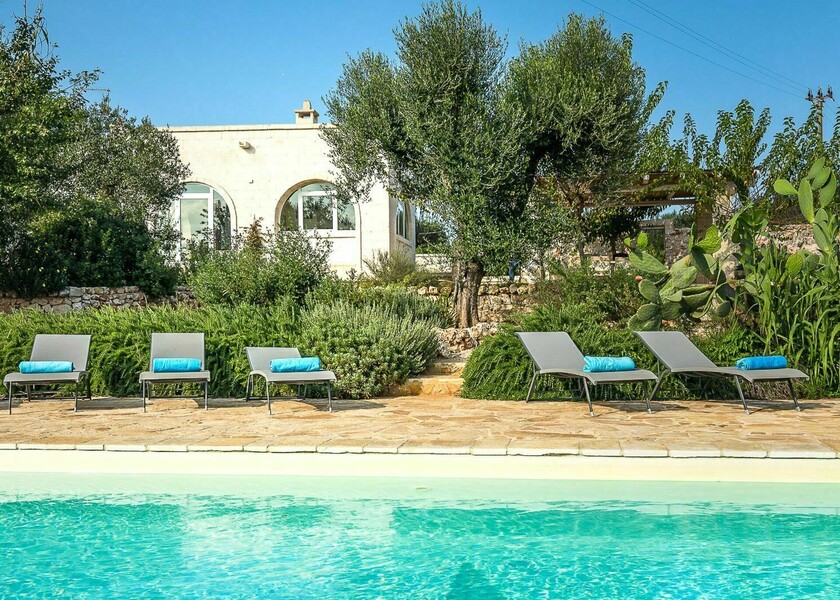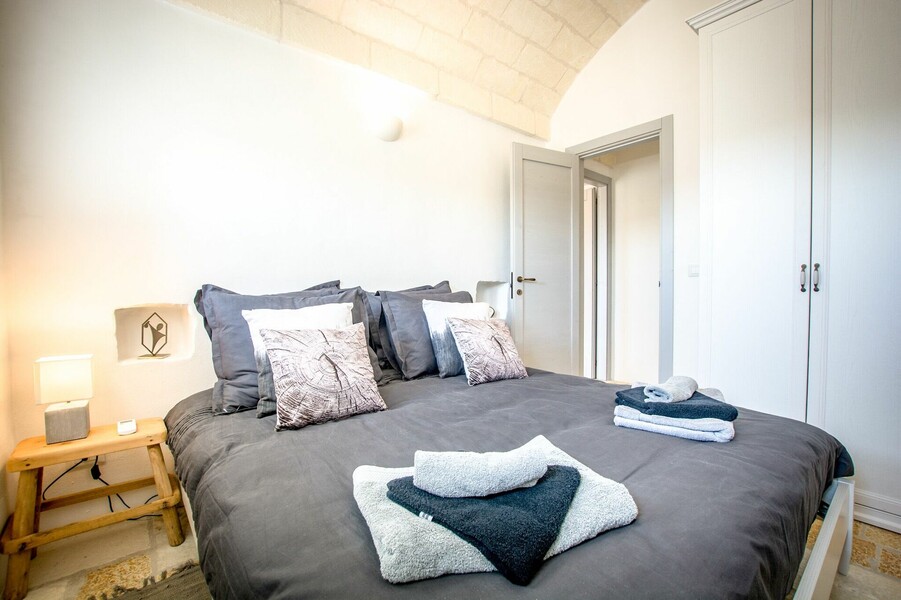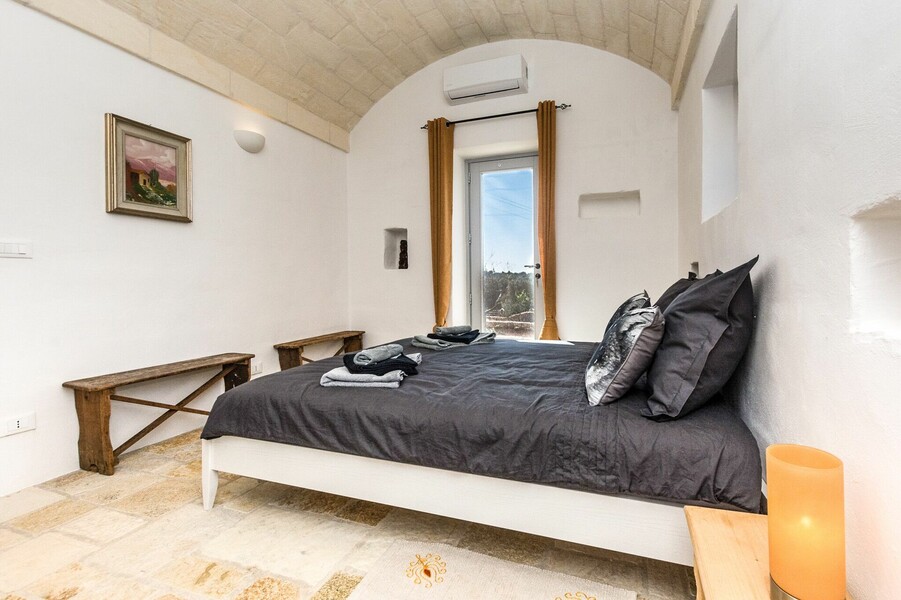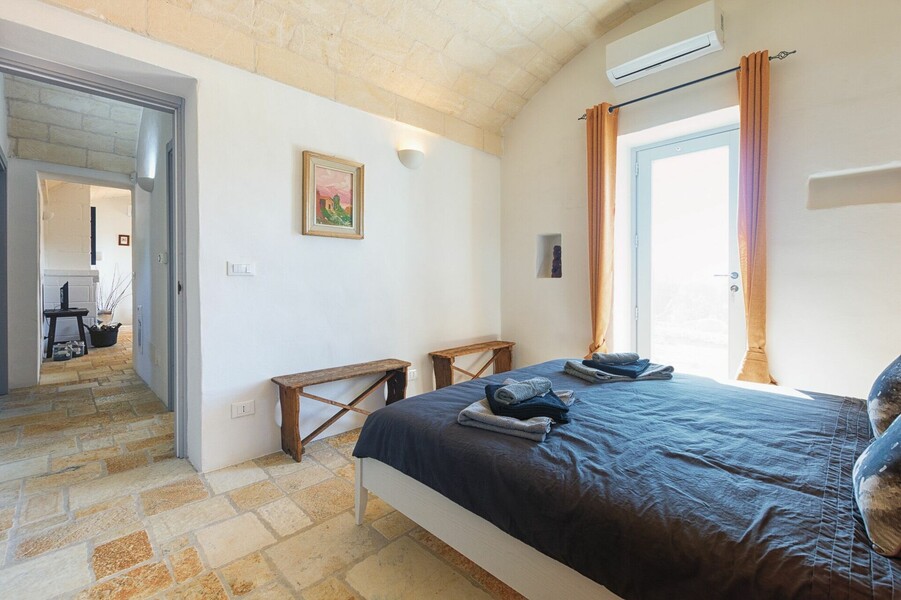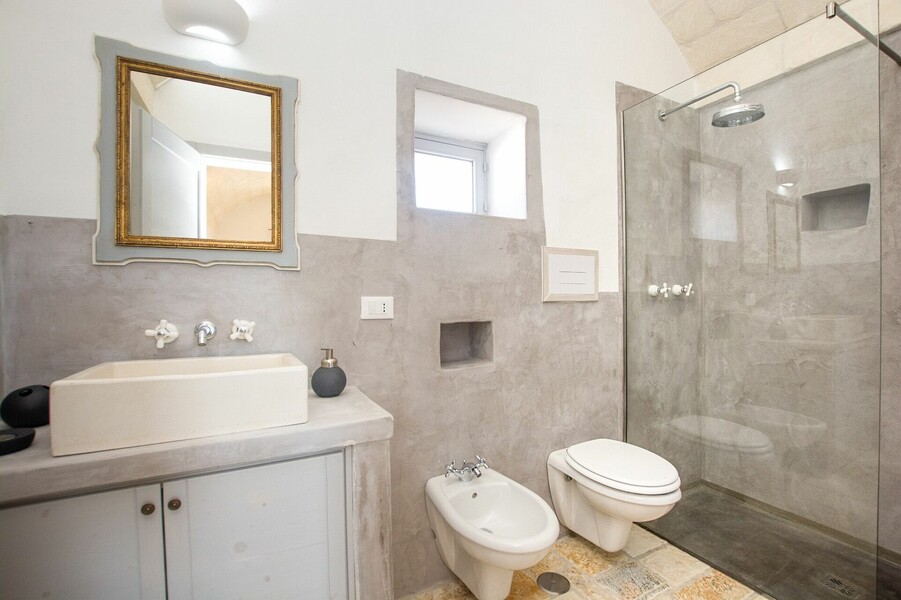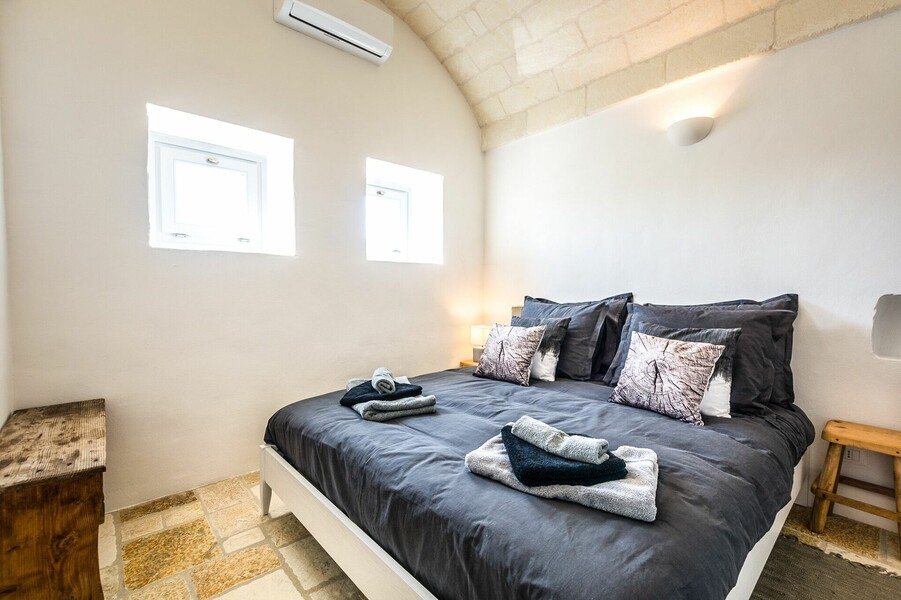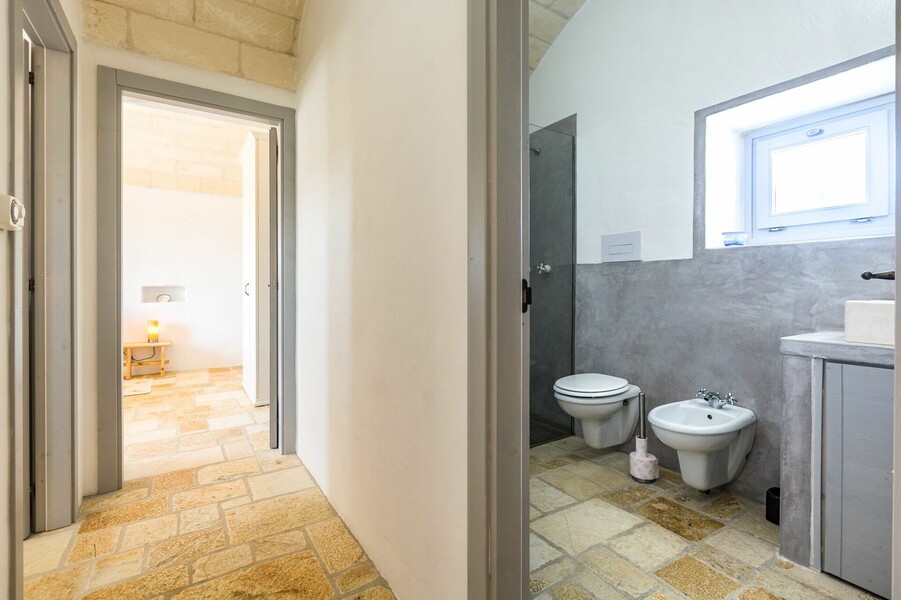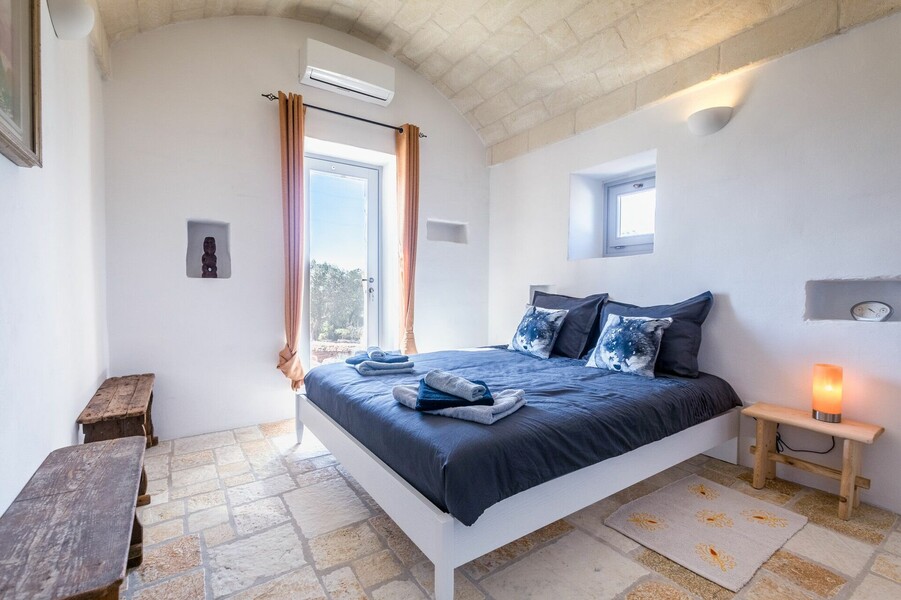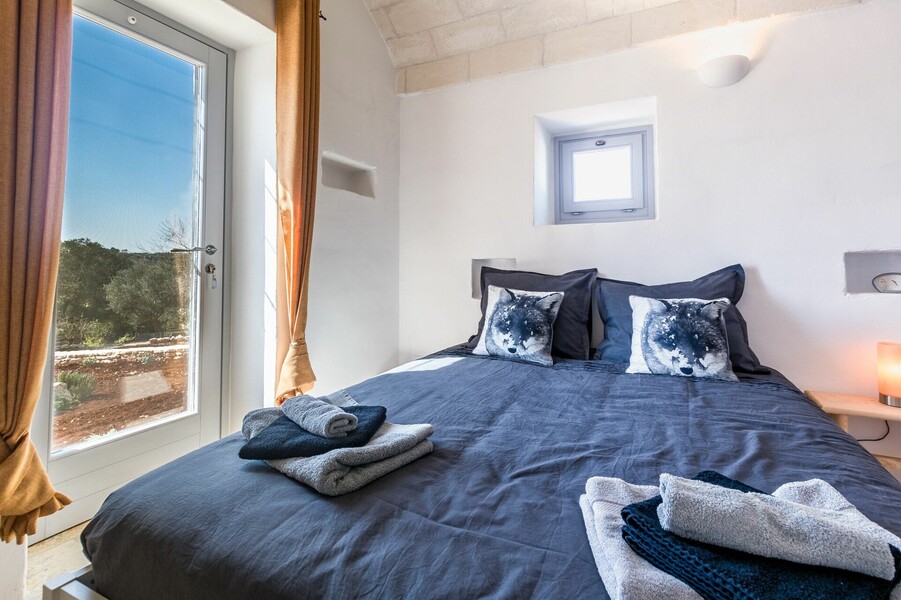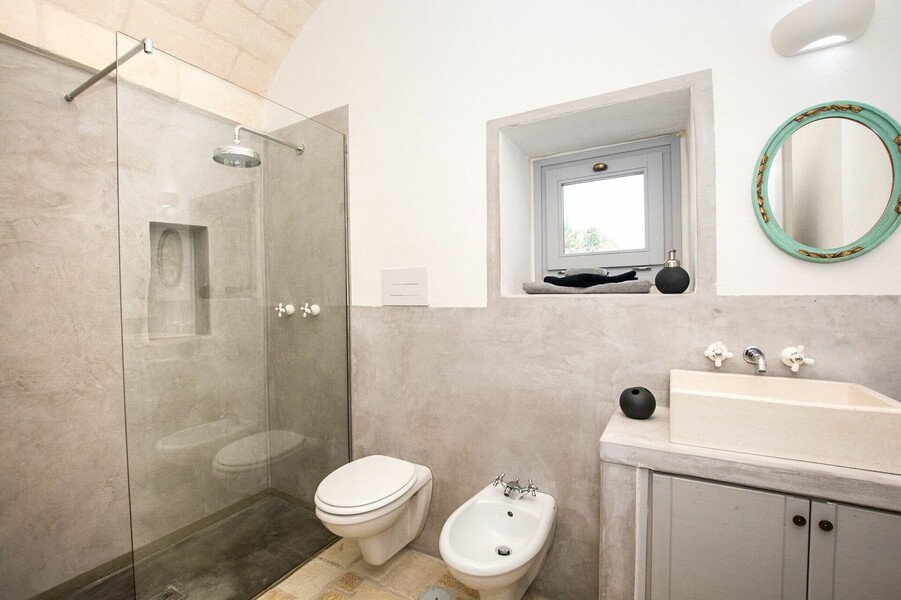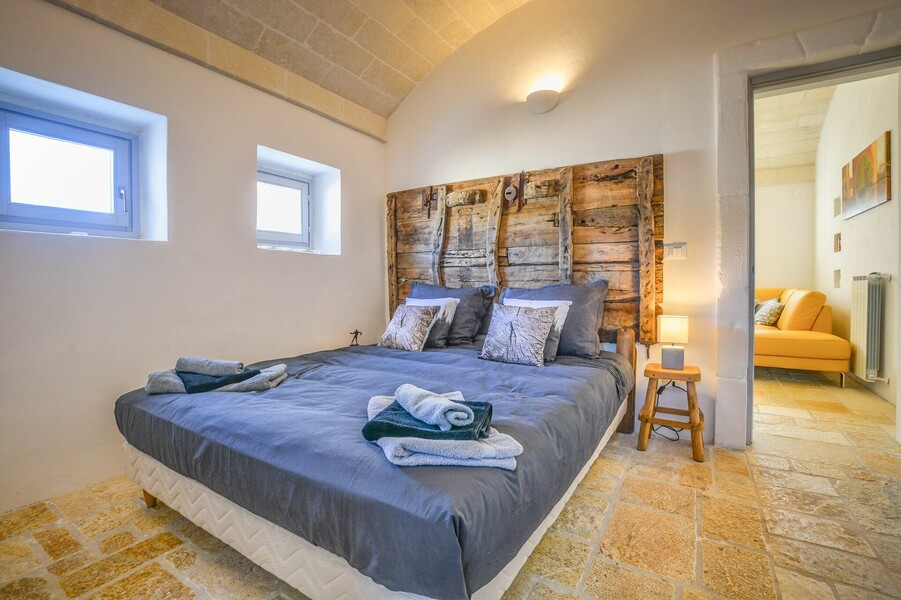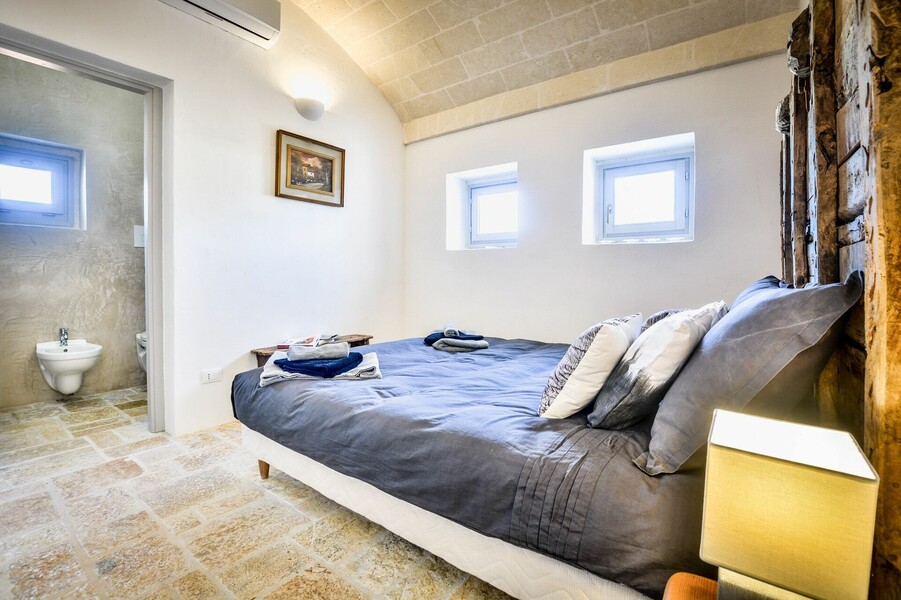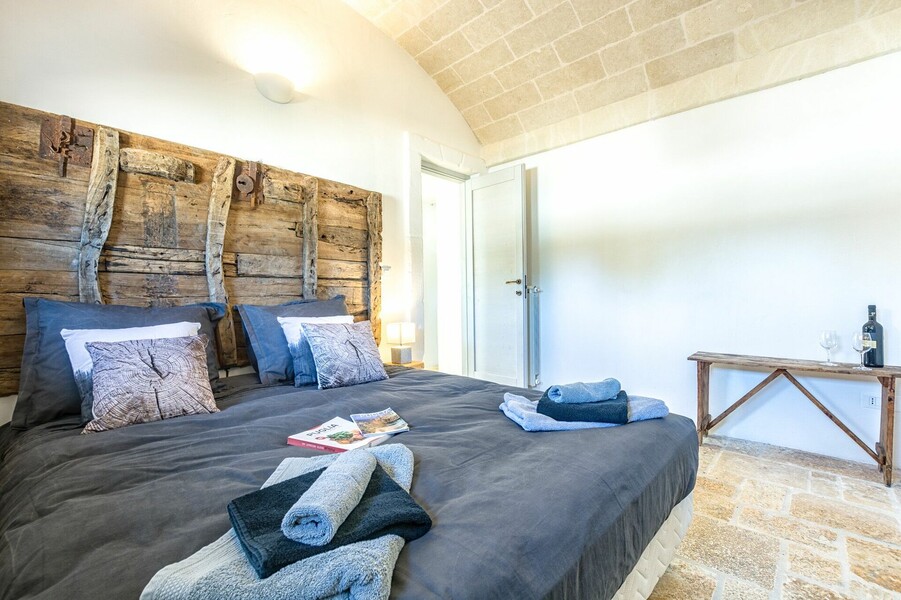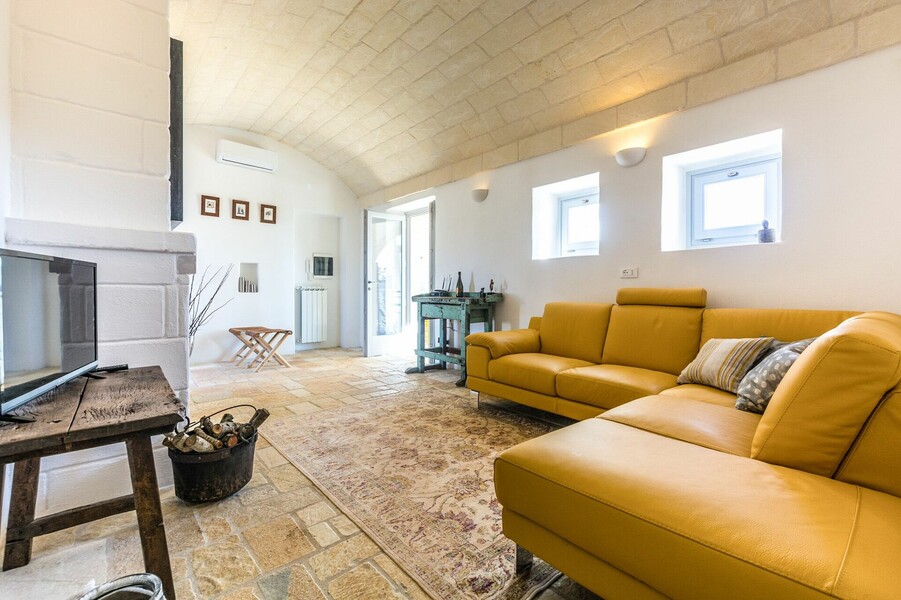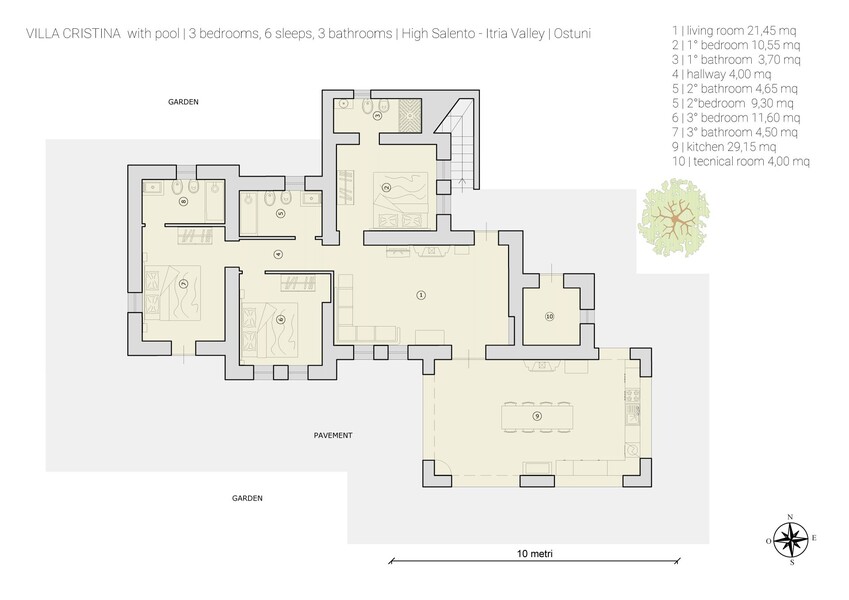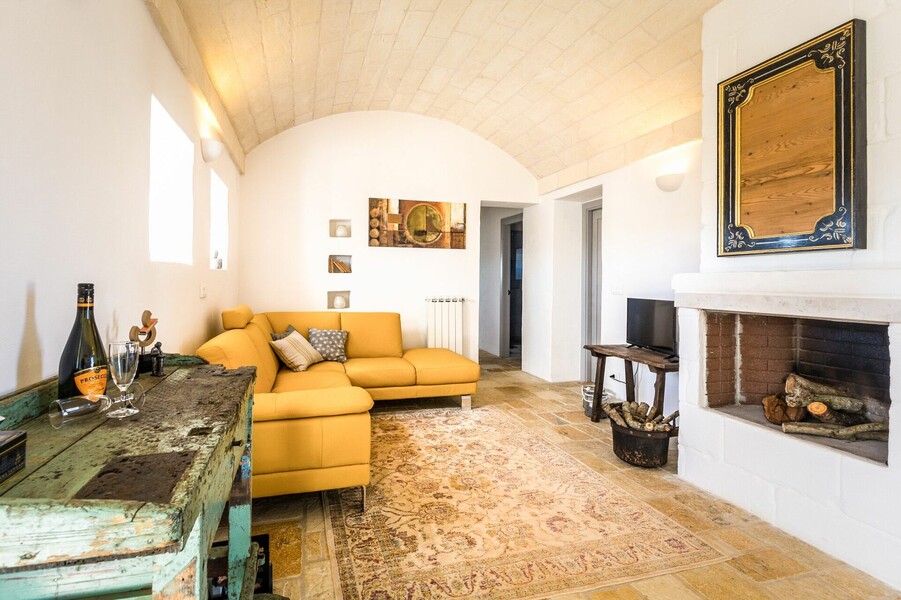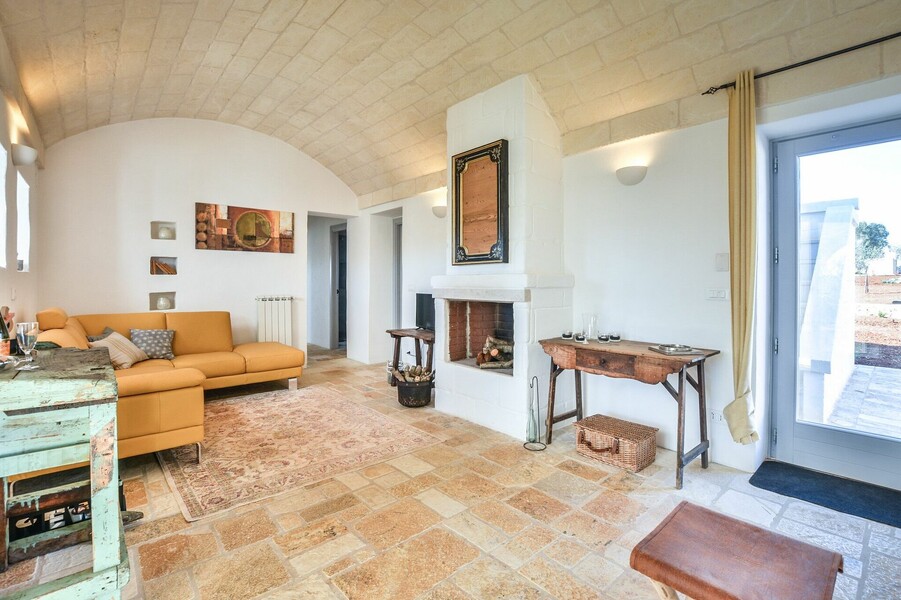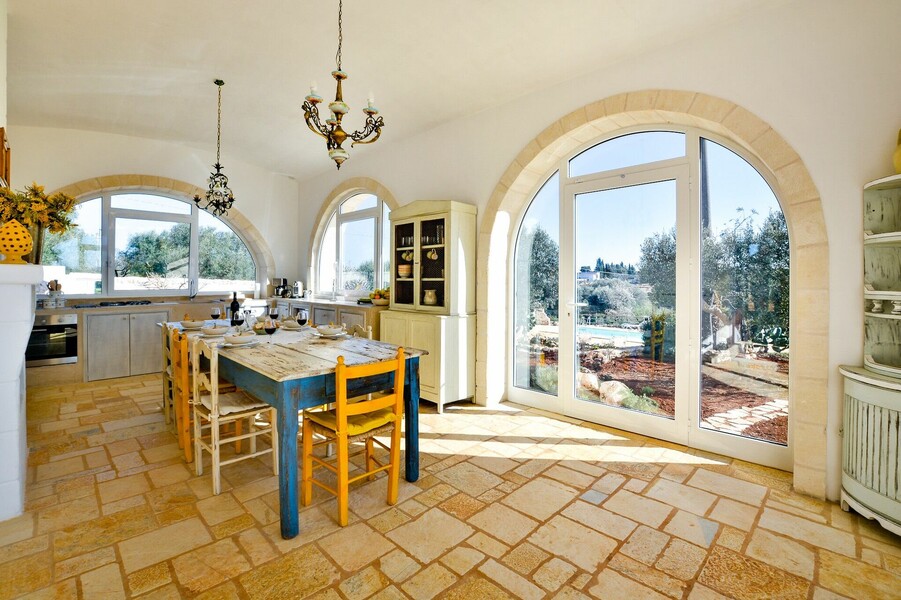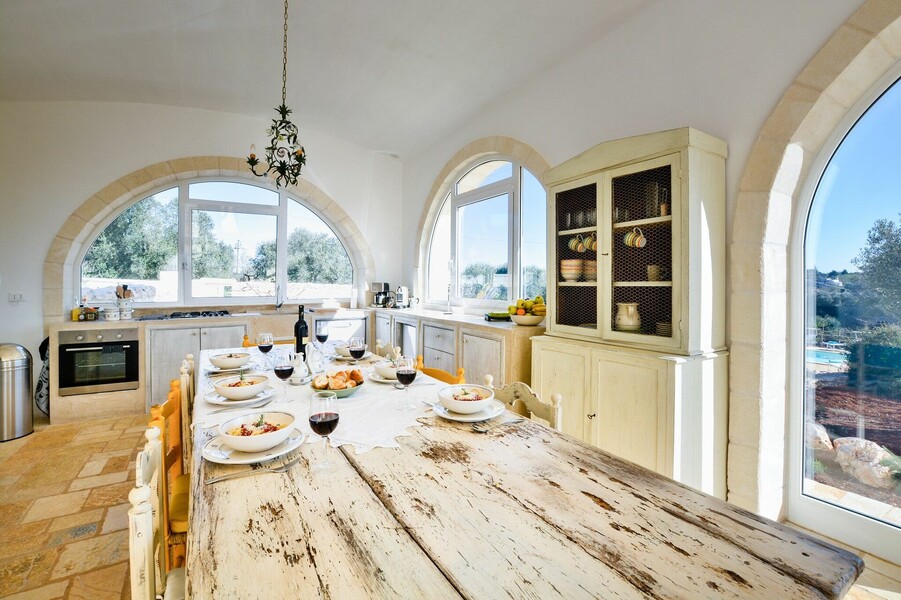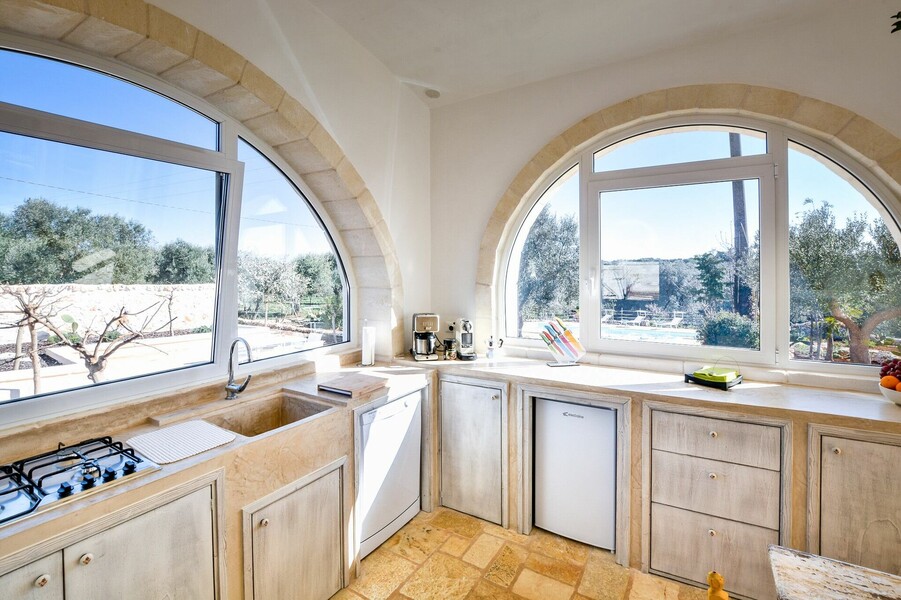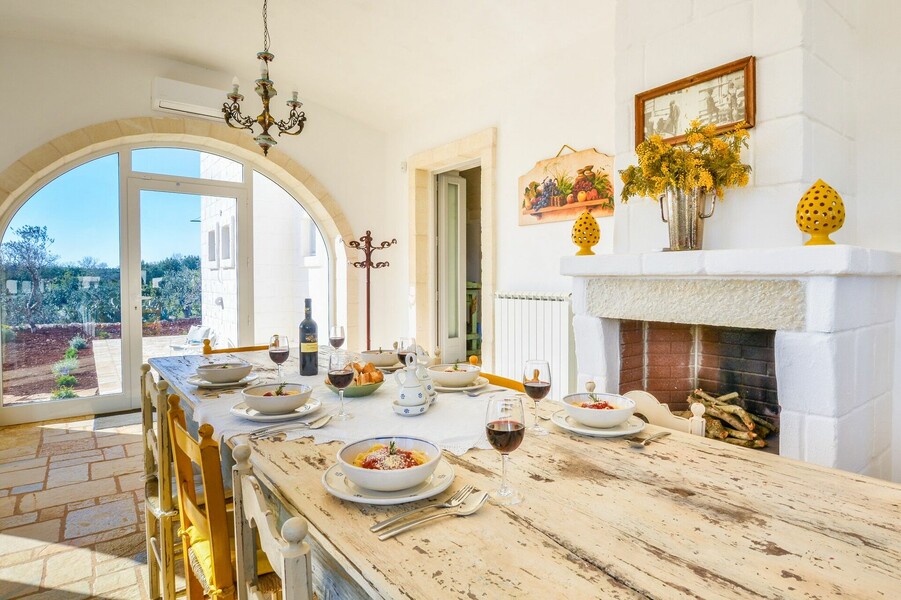 Region:

Apulia

Next to:

Ostuni (8 km)

Airport:

Brindisi (35 km)

Next shop:

5 km

Distance to beach:

13 km

Distance to sea:

13 km
Persons:

6

Bedrooms:

3

Bathrooms:

3
Detached villa

BBQ

Pool

Air conditioning
---
30.03.2024 - 06.04.2024: 1.575 €
06.04.2024 - 13.04.2024: 1.575 €
13.04.2024 - 20.04.2024: 1.575 €
20.04.2024 - 27.04.2024: 1.575 €
27.04.2024 - 04.05.2024: 1.890 €
04.05.2024 - 11.05.2024: 1.890 €
11.05.2024 - 18.05.2024: 1.890 €
18.05.2024 - 25.05.2024: 2.205 €
25.05.2024 - 01.06.2024: 2.205 €
01.06.2024 - 08.06.2024: 2.051 €
08.06.2024 - 15.06.2024: 2.473 €
15.06.2024 - 22.06.2024: 2.314 €
22.06.2024 - 29.06.2024: 2.142 €
29.06.2024 - 06.07.2024: 2.636 €
06.07.2024 - 13.07.2024: 2.954 €
13.07.2024 - 20.07.2024: 3.139 €
20.07.2024 - 27.07.2024: 3.213 €
27.07.2024 - 03.08.2024: 3.292 €
03.08.2024 - 10.08.2024: 3.227 €
10.08.2024 - 17.08.2024: 3.584 €
17.08.2024 - 24.08.2024: 3.332 €
24.08.2024 - 31.08.2024: 3.227 €
31.08.2024 - 07.09.2024: 2.825 €
07.09.2024 - 14.09.2024: 2.317 €
14.09.2024 - 21.09.2024: 2.317 €
21.09.2024 - 28.09.2024: 2.156 €
28.09.2024 - 05.10.2024: 1.908 €
05.10.2024 - 12.10.2024: 1.498 €
12.10.2024 - 19.10.2024: 1.414 €
19.10.2024 - 26.10.2024: 1.323 €
26.10.2024 - 02.11.2024: 1.323 €
29.03.2025 - 05.04.2025: 1.575 €
05.04.2025 - 12.04.2025: 1.575 €
12.04.2025 - 19.04.2025: 1.575 €
19.04.2025 - 26.04.2025: 1.575 €
26.04.2025 - 03.05.2025: 1.890 €
03.05.2025 - 10.05.2025: 1.890 €
10.05.2025 - 17.05.2025: 1.890 €
17.05.2025 - 24.05.2025: 2.205 €
24.05.2025 - 31.05.2025: 2.205 €
31.05.2025 - 07.06.2025: 2.051 €
07.06.2025 - 14.06.2025: 2.129 €
14.06.2025 - 21.06.2025: 2.142 €
21.06.2025 - 28.06.2025: 2.142 €
28.06.2025 - 05.07.2025: 2.651 €
05.07.2025 - 12.07.2025: 2.982 €
12.07.2025 - 19.07.2025: 3.172 €
19.07.2025 - 26.07.2025: 3.248 €
26.07.2025 - 02.08.2025: 3.277 €
02.08.2025 - 09.08.2025: 3.087 €
09.08.2025 - 16.08.2025: 3.430 €
16.08.2025 - 23.08.2025: 3.185 €
23.08.2025 - 30.08.2025: 3.087 €
30.08.2025 - 06.09.2025: 2.691 €
06.09.2025 - 13.09.2025: 2.205 €
13.09.2025 - 20.09.2025: 2.205 €
20.09.2025 - 27.09.2025: 2.051 €
27.09.2025 - 04.10.2025: 1.863 €
04.10.2025 - 11.10.2025: 1.498 €
11.10.2025 - 18.10.2025: 1.414 €
18.10.2025 - 25.10.2025: 1.323 €
25.10.2025 - 01.11.2025: 1.323 €
---
Villa Cristina is a newly built property, completed in 2016, located close to the towns of Ostuni and Carovigno.
The villa is beautiful and sits on an 8,000 square meter plot where there is a wide variety of trees and shrubs as well as many olive trees.
Outside there is a stone barbecue where you can prepare barbecues on beautiful summer evenings and dine al fresco overlooking the magnificent swimming pool.
The town of Ostuni is surrounded by a medieval fortress wall and as you stroll through the streets you may come across hidden cafes, bars and restaurants. It's definitely worth a visit in the evening, because there's a lot of activity there, people sipping coffee and drinking Spritz - imagine sitting there and watching the world go by and also the Italians who are always deep in conversation make lively hand movements. Great food, always great coffee, steeped in history and lots to do for the whole family.
Private pool: 8m x 5m and 1.2m in size
Equipment:
103 m2
En entrant, vous entrez dans la grande cuisine et la salle à manger avec une cheminée idéale pour les mois les plus froids.
La cuisine est en maçonnerie pour respecter le style rustique du reste de la maison. En effet, cette villa a un style rustique et antique d'une part, qui rappelle presque les « vieilles maisons » d'autre part, avec des touches modernes qui donnent une touche spéciale à toute la maison.
Dans la salle à manger se trouve une grande table pour 12 personnes et, comme le reste de la villa, elle est très lumineuse précisément grâce aux grandes fenêtres donnant sur les jardins et la piscine.
Dans le salon se trouve un beau canapé d'angle en cuir couleur moutarde, idéal pour discuter et se réchauffer devant la cheminée avec un verre de vin les soirées d'hiver.
De cette zone, vous avez accès aux trois chambres doubles, dont deux avec salle de bains privative.
Il y a la climatisation dans le salon, la cuisine et les chambres.
Additional information:
Damage deposit: 1.000 Euro
Final cleaning: 300 Euro (to be paid together with the 2nd payment)
---
» Please click here in order to see the General Booking Conditions.
Availability
2024
Jan
Feb
Mar
Apr
May
Jun
Jul
Aug
Sep
Oct
Nov
Dec
2025
Jan
Feb
Mar
Apr
May
Jun
Jul
Aug
Sep